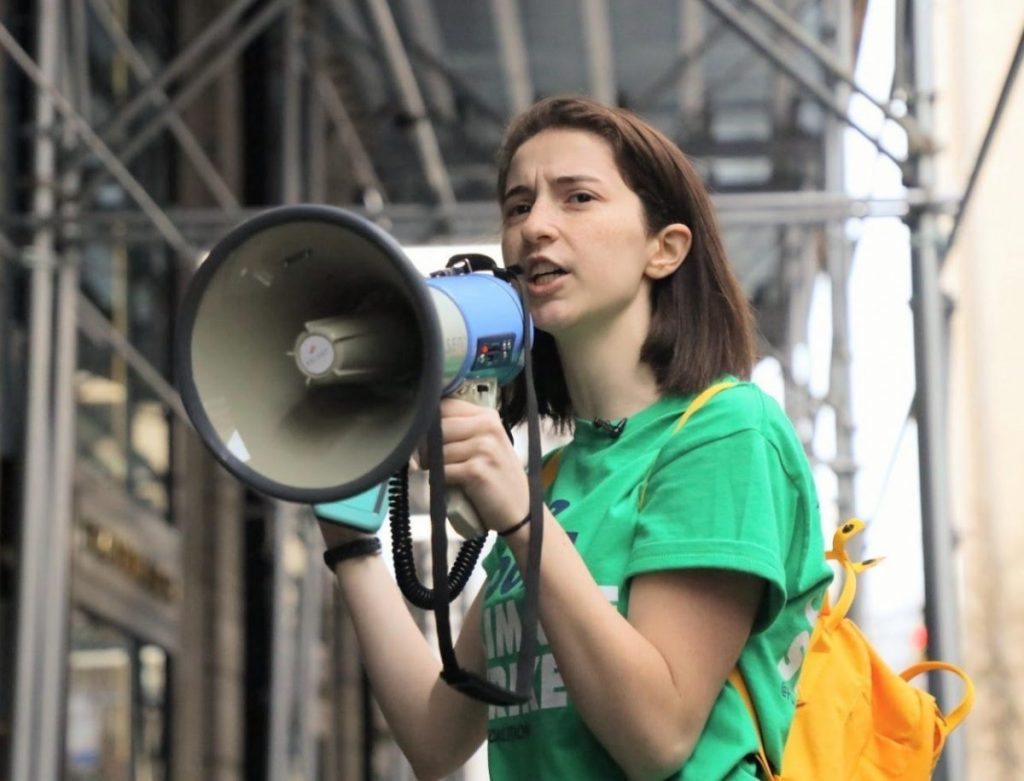 Growing up in the bustling city of Pune, India, Aaditi Lele saw how extreme heat waves and unpredictable weather made daily life miserable, and even killed people stricken by poverty. But when Lele, 18, moved to Ohio in 2010, she realized this wasn't just happening in the developing world — the climate crisis was getting worse everywhere, and no one seemed to be taking action.
"There was nothing being done about it on an international sort of level," Lele said. "Then coming here [to the U.S.], there were still natural disasters happening. And there was nothing being done."
Lele is one of millions of young people across the globe who say they feel responsible for fixing a problem they didn't create. Activist Greta Thunberg used to be a lone voice in the fight, but the calls for action are growing louder. From protests in the streets to COP26, which recently brought together nearly 200 countries to set global climate goals, the pressure to find solutions is rising.
Although climate summits have been held for decades, young people are not relying on officials to call the shots anymore. According to a 2021 Pew Research study, 71% of millennials and 67% of Gen Zers say the climate should be our top priority.
Now these young people are translating their calls for change into careers. Colleges are also trying to be at the forefront of the conversation, offering a buffet of new programs and classes — and, in one case, an entire school devoted to the study of climate change and sustainable development. But for all of these state-of-the-art programs, students say they don't necessarily need to major in the field to have a "climate career."
Lele, who is studying political science and environmental sociology at Vanderbilt University, exemplifies this sea change. "It's really valuable for people to pursue their passions, and then find ways to connect them to the environment," she said.
Marrying Passion And Purpose
Climate careers are on the rise, and they're no longer limited to engineers or general scientists. Now you have solar photovoltaic installers, wind turbine service technicians and forest fire inspectors, which are predicted to be some of the fastest-growing jobs in the next decade. But young people are also finding ways to address climate change through fields such as law, business, immigration and politics.
Katie Eder, a second-year student at Stanford University, is one of the founding members of youth-led climate organization Future Coalition. She is pursuing American Studies with a focus on political and social systems. She said students shouldn't be limited to a single pathway when pursuing a climate career.
"I think that the older we get, the more we look at [how] every problem will be affected by the climate crisis," said Eder, 21. "You don't have to be in a career focused on climate in order to get involved — like showing up and supporting local organizers in your community. In this moment, that's the greatest impact."
Lele, who began climate organizing in her sophomore year of high school, is well acquainted with Eder's organization — she advocates against the use of fossil fuels with Future Coalition's climate finance alliance. As time went on, Lele figured out a way to marry her environmental activism with her lifelong dream of becoming an immigration lawyer.
She plans to focus on communities impacted by extreme weather events, primarily climate refugees who are forced to flee under brutal conditions that can involve droughts or flooding, and who have little to no legal protection.
"It's definitely a large burden for students and young people to feel like the work that they're doing is contingent on whether the world survives," said Lele. "But there's also another angle, which is that you are getting a say in your future and the future of your children and your friends and your family."
With young people showing a commitment to climate, colleges are also looking to adapt or introduce new curriculum.
Columbia University went so far as to open its first new school in 25 years this year, Columbia Climate School, which aims to be the premier institution where students can access cutting-edge research on sustainable development and learn from the best in the field.
"We are moving to take on in a scholarly way — as only a great university can — an area of tremendous public attention and increasing concern," President Lee Bollinger said in a press release announcing the school.
Other schools are taking a more integrative approach. The University of Southern California, for instance, announced in June that it will launch a program called "Sustainability Across the Curriculum" that teaches students how issues of sustainability can intersect with their majors.
Taking the Traditional Route
While many people are thinking outside the box about what careers of the future can look like, some still take a more traditional route.
Sasan Saadat, 26, spent his days at UC Berkeley doing research for professors, and then he worked on sustainability issues in city government. He is now a researcher and policy advocate at an environmental firm called Earthjustice. 
Even though he worked his way up the ranks to his current position, he also says there's not just one path to a climate career.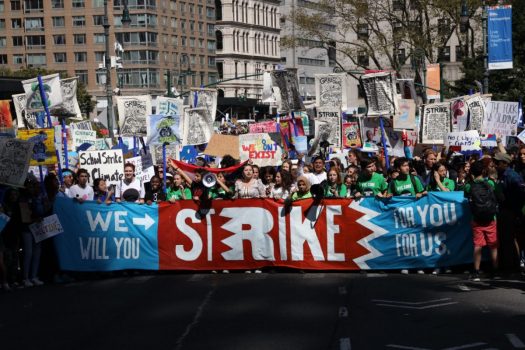 "Finding and creating a career in climate is going to get easier and easier, and it's smart to start thinking about it in college," he said. "There are people who go to engineering school and study renewable energy technology, or clean tech and food tech, and want to apply their skills."
Still, he added, "there are other people who want to apply their business skills, run for office or go into politics," and they can also use their expertise in climate careers.
Many young people want to help the planet, but they worry how they could possibly make a living doing that. But with a little creative thinking and more resources and academic offerings, it's not so far-fetched anymore.
"Once people really know about climate change — when they start to understand how big of a problem it is, and how much it's going to change life on this earth, and how many people could be harmed — once the gravity of it sets in, it's pretty hard for me to understand what else you could work on," said Saadat.