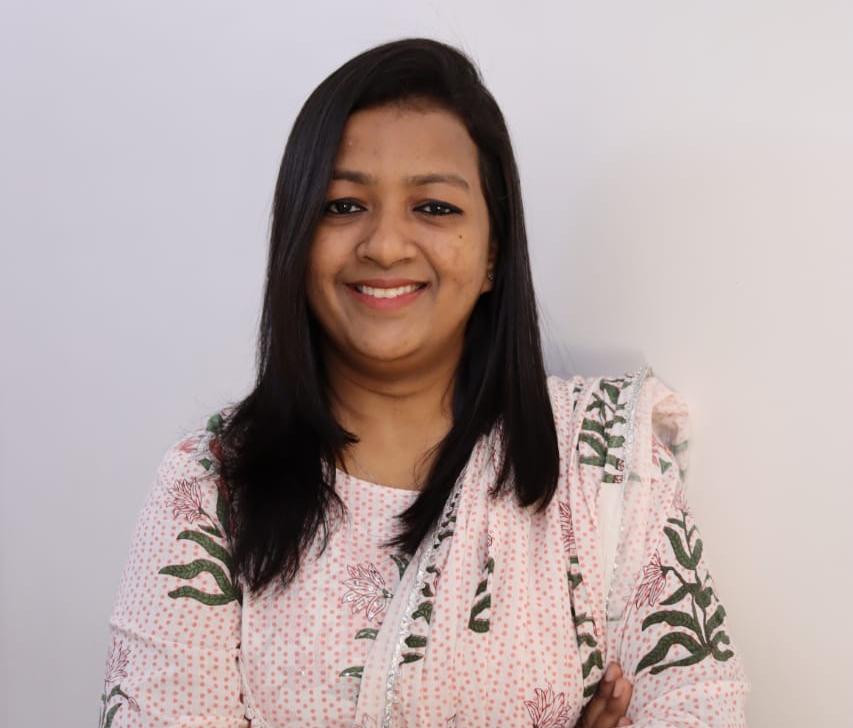 Zaiba Sarang is an engineer-turned-entrepreneur who dreamt of building a large-scale business. In 2011, Sarang, of Mumbai, India, founded iThink Logistics, a multi-courier shipping platform that uses artificial intelligence to help e-commerce clients – large and small – deliver goods straight to customers. While rising fuel costs and global shipping issues have proved particularly challenging for Sarang's business, each day iThink Logistics still ships over 25,000 products to 180 countries around the world.

Here's our lightly edited Q&A, from The Story Exchange 1,000+ Stories Project.
Please explain your reason for starting up.
As a young girl, I had big aspirations. In the journey towards my goal of being an entrepreneur, there were many challenges, but there were many friends and colleagues who helped me overcome them and march ahead. One of my realizations was that a 9-to-5 job might fulfill my own needs, but a business that I created as an entrepreneur had the potential to help elevate and improve countless lives.
How is your business different from others in your industry?
We are the only logistics aggregation company to possess a patented technology to help logistics companies reduce return ratios. The core thought at iThink was to look at the granular level and improve the discrepancies within the logistics sector.
Tell us about your biggest success so far.
Success as an entrepreneur is about setting short-term and long-term goals and striving to attain them. If you're getting to the checkpoints in a timely manner, that is success.
I was also fortunate enough to get shortlisted as one of the three winners under the AIRSWEEE Fellowship, a program for women's economic empowerment The winners were selected from a pool of 30 candidates , who in turn were chosen from a batch of 575 entrepreneurs from over 90 cities across 20 states in India. The trip that winners took to the United States helped add a lot of new entrepreneurial layers to my business vision.
What is your top challenge and how have you addressed it?
The current challenges are a direct consequence of the higher cost of fuel, which in turn has led to an increase in the price of freight forwarding. The opportunity lies in the regional warehousing and fulfillment sector, which provides excellent value for money by reducing shipping costs while simultaneously accelerating the process. This is where an opportunity lies to be tapped into and create a difference.
Have you experienced any significant personal situations that have affected your business decisions?
When I started the company in May 2011, I lost my father that same year, in July. That was a very tough period for me as it was a huge personal loss, which affected me deeply emotionally.
What is your biggest tip for other startup entrepreneurs?
You will be presented with opportunities that sound appealing but might not be right for you and your business. If you have clear focus and purpose in your life, you will be more focused and dedicated to your purpose and your goals.
How do you find inspiration on your darkest days?
I take long drives and listen to music.
Who is your most important role model?
Indian entrepreneuers Ratan Tata and Narayan Murthy. Tata is the epitome of what an entrepreneur should be from a panoptic view and from a granular level. He is the quintessential Indian entrepreneur. His personality, perspective, and humble attitude make him admirable. Murthy built his company Infosys from scratch and made a statement to the world about India's IT muscle. From someone who's an engineer-turned-entrepreneur, I really appreciate what he's done for the IT ecosystem in our country. ◼
Instagram: @iThinkLogistics
Facebook: @ithinklogisitcs
LinkedIn: iThink Logistics
Check out our Advice + Tips for entrepreneurs starting-up
Watch our latest videos
Subscribe to our podcast