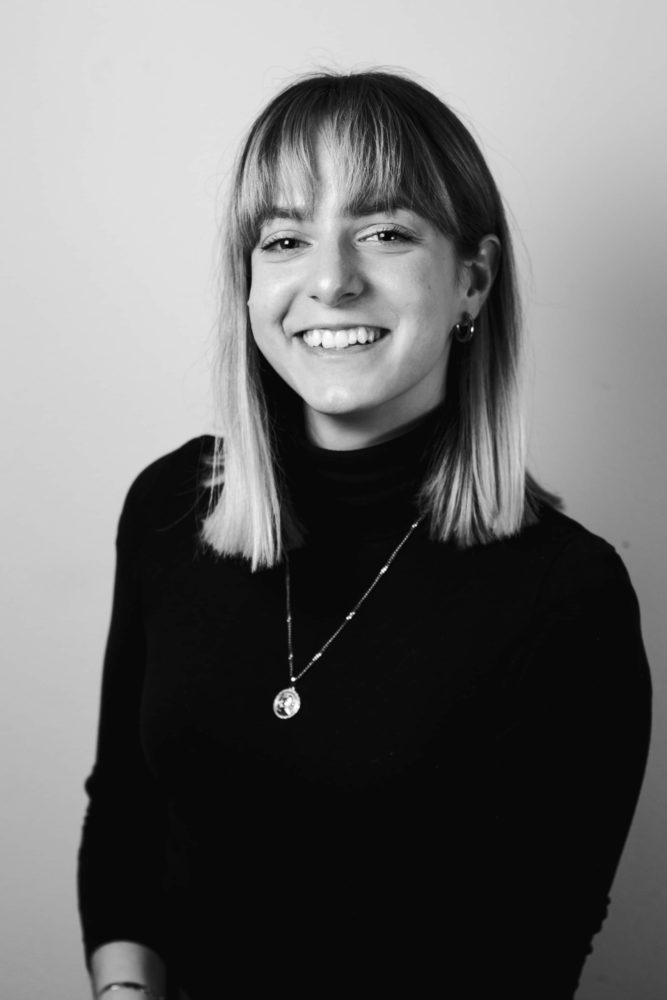 The first time Zsofia Doback played in an escape room – a themed room where you have a set amount of time to solve a mystery and get out – she fell in love with the concept. She experienced her first one as a student while she was home for Christmas in Budapest, Hungary. But she couldn't find any when she returned to Glasgow, Scotland, where she had been studying. She was only 22, but she decided to start her own escape room business all the same. Eight years later, Riddle Rooms Glasgow is thriving – so much so that she's been able to take a step back. She's hired managers to handle day-to-day operations while she has pivoted to an external job in marketing, hoping that the experience will help her to further grow her business.
Here's our lightly edited Q&A, from The Story Exchange 1,000+ Stories Project.
Tell us more about why you started your business.
I'm originally from Budapest, Hungary and was studying abroad at the University of Glasgow in Scotland. My first Christmas break back home, I played in an escape room with friends. I loved it, and went back a few times. I realized that there were none in Glasgow at the time, and only one in all of Scotland, and about three or four in the entire UK. I thought, "This could be the perfect time to be one of the firsts!"
When I thought about what it would mean to start this business, I could totally see myself doing it and sticking with it. That's how my entrepreneurial drive combined with both a passion and a market opportunity to bring Riddle Rooms Glasgow to life.
How is your business different from others in your industry?
Riddle Rooms is the largest escape room Glasgow has to offer. There are seven games, so we can host up to 54 people right in the center of the city. With our handcrafted games and dedicated customer service, we aim to provide the best escape room experience to friends, families and corporate teams. We also host birthday parties for kids – as well as adult parties such as birthdays, bachelor and bachelorette parties.
Tell us about your biggest success so far.
Starting my own business at the age of 22 while I was still at university. To have earned a first-class business degree – while running a business that turned a profit in its first year – is something I'm very proud of.
What is your top challenge and how have you addressed it?
Feeling confident as a manager to people who were, and continue to be, around the same age as me. As soon as I started the business, I needed to recruit game moderators –people trained to run the games. Most of the candidates were also in university, and some older than me. It was very challenging to feel like a manager and grow into the role. I'm lucky my father is a leadership coach, so I could access this support from him. I would advise people in similar situations to invest in a leadership coach for themselves.
Have you experienced any significant personal situations that have affected your business decisions?
I'd say there has been a more dynamic relationship between personal decisions and business decisions. I decided to get a job in marketing after graduation. I felt like I had been doing my best in business learning through trial and error, but that I could benefit from learning the tricks of the trade through a marketing job. I hired an operations manager to run the day-to-day of the business and took a step back to focus on my own development in marketing.
What is your biggest tip for other startup entrepreneurs?
Document everything, whatever your business is. Have a system in place so that you can find everything easily. It's much harder to try and collect resources from here and there and tidy up after the fact if you did not have a proper filing system in place from day one.
How do you find inspiration on your darkest days?
I turn to music or friends, to put me in a better mood. I also like to look back on how far I have come – from those days when everything seemed impossible, all the way up to the present – where I have achieved so much. I allow myself to rest and relax, too; not every day has to be a productive day. I can recharge and find the energy to keep going tomorrow. Speaking to family and friends can help as well, especially if the darkest day means being overwhelmed. Asking for help and support can make things instantly feel less stressful.
What is your go to song to get motivated on tough days?
"Unstoppable" by Sia and "Fight Song" by Rachel Platten always make me feel better when I feel like I'm lesser than.
Who is your most important role model?
My most important role models are my mother and my father. As cheesy as it sounds, they inspire me every day. My mom got her university degree while raising two kids, started her own business and made a name for herself in her industry. She did all this while being a very present mom and an incredible woman. My father built an outstanding career, but made a switch to become an entrepreneur himself to have better work-life balance. He is now coaching leaders, interviewing future CEOs, and helping me run my business. I love that this business made it possible for me to have a project to work on with my parents. They have always been there to support me, and that's another aspect I hope to be able to live up to when I have kids of my own.◼
Instagram: @riddleroomsglasgow
Facebook: @riddleroomsglasgow
Check out our Advice + Tips for entrepreneurs starting-up
Watch our latest videos
Subscribe to our podcast