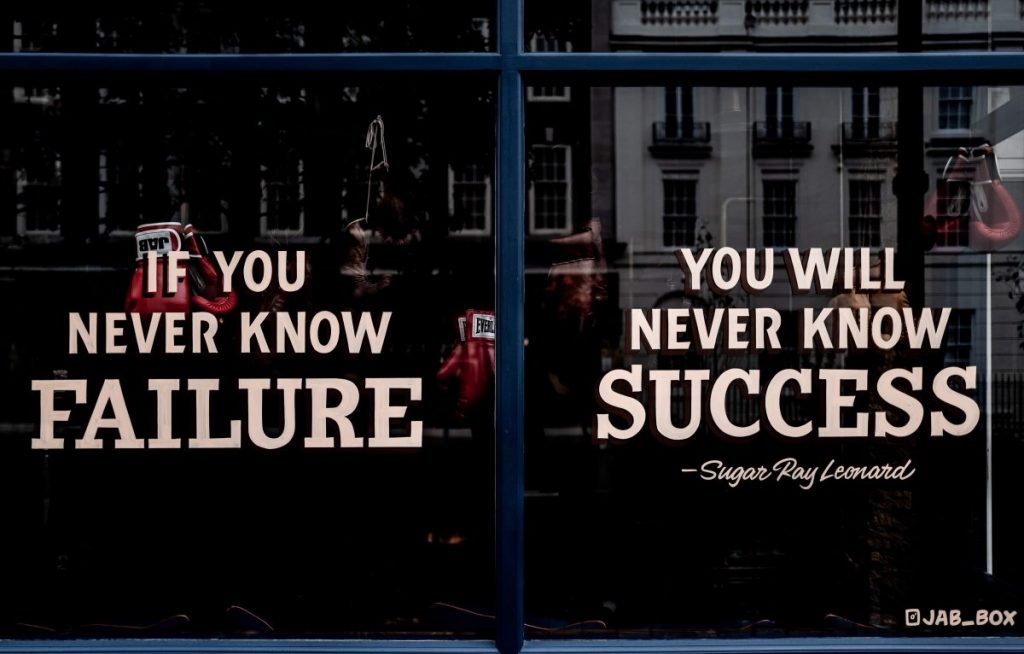 Since the start of the COVID-19 pandemic, women entrepreneurs have been starting small businesses at record rates or working hard to successfully pivot existing businesses.
It's still difficult to predict when, or how, the pandemic might end. However, despite the uncertainty, not one female entrepreneur I have spoken to has given up on their dreams. They are pushing ahead with grit, filling themselves with the inner will to do and the desire to be the best that they can.
1. Whether you think you can, or you think you can't – you're right. — Henry Ford
"This quote has really showed me that my thoughts and attitude will determine how successful my business is and will become. I think, with all of the negativity and sadness that COVID-19 brought, it was really easy to doubt and worry. It reminds me to remain positive and determined amidst the uncertainty." — Lissele Pratt, director and co-founder, Capitalixe.
2. You can make a million excuses for why something didn't go well, but ultimately, just fix it and get on with it. Be a solutions person. — Glossier CEO Emily Weiss
"This quote inspires me because I think, like many women business owners and entrepreneurs, I get stuck on perfecting the answer before I jump in. This is especially true during the pandemic, where the uncertainty of everything was adding an additional layer of stress. This gives me the confidence and power to make a definitive move forward." — Eloise Skinner, founder, The Purpose Workshop and One Typical Day.
3. All our dreams can come true if we have the courage to pursue them. — Walt Disney
"This quote is very important to me because I was able to start my business despite a lot of naysayers and continued growing my business even facing so many challenges during the pandemic. My robot has been featured two times on the cover of TIME Magazine as one of the best inventions in education!" — Elnaz Sarraf, founder and CEO, ROYBI Robot.
4. It's within everyone's grasp to be a CEO. — Martha Stewart
"This quote has led me from homelessness to building and running my own design and marketing agency in spite of the pandemic and the uncertainty of small businesses thriving. It is my all-time favorite quote that got me through many tough times in my business and has pushed me to success." — Brianna Gregory, creative director, Brianna Gregory Design Co.
5. Failure is an important part of your growth and developing resilience. Don't be afraid to fail. — Michelle Obama
"We stumbled out of the gates at times (like any startup), but this quote helped me use it as a learning curve and just keep going. Co-founding a remote company in a space that is dominated by companies much more experienced than us can be tough, but we kept at it, learned from these failures, and continued to grow. Now, we're at a good place. It was inspirational people and quotes like this that helped me see the positive when things seemed very negative!" — Lindsey Allard, CEO and co-founder, PlaybookUX.
6. Maybe I made a mistake yesterday, but yesterday's me is still me. I am who I am today, with all my faults. Tomorrow I might be a tiny bit wiser, and that's me, too. These faults and mistakes are what I am, making up the brightest stars in the constellation of my life. I have come to love myself for who I was, who I am, and who I hope to become. – South Korean rapper Kim Namjoon
"Ever since I started my organization, I have often been plagued with thoughts of doubt and worry due to my lack of experience. I constantly felt like I was leading my teammates around in circles and that I had no clue what I was doing. I even considered shutting down my organization. However, this quote by Namjoon helped me accept that it was alright to be confused and to make mistakes. Because of him, my confidence and self-esteem blossomed and grew, and this helped me have the courage to continue leading my organization." — Alexandra Chu, founder and executive director, MedCreate.
7. Every moment one lives is different from the other. The good, the bad, hardship, the joy, the tragedy, love, and happiness are all interwoven into one single, indescribable whole that is called life. — Jacqueline Kennedy Onassis
"The past year and a half have been challenging beyond imagination; however, a little perspective is always necessary during times like these. Jackie, often my inspiration, had many hardships dealt to her in her lifetime, but she overcame them all with grace, positivity, and composure. Launching my wine brand right before COVID-19, and in an industry that relies so heavily on connection, in-person events, and community, definitely led to some self-reflection and creative thinking once the pandemic transformed the way I traditionally did business. However, connection is just as important now than ever, and perspective can go a long way when forming meaningful connections with future customers and friends. This time will be an important part of my life, but it will not define it." — Paula Kornell, proprietor of Paula Kornell Sparkling Wine.
8. I realized that if I was willing to step up and be in the spotlight, I'd be able to make everyone else around me much more powerful as well. — Women Who Code CEO Alaina Percival
"What's so powerful about this quote, and what really speaks to me about it, is that it allows the responder to reframe the act of speaking up and being assertive as an altruistic task rather than something we are not supposed to do. Female entrepreneurs are often silenced and overlooked and can easily internalize these feelings. Perciva's quote has helped me develop my perspective about what it means to fight to be heard, as I know that others will benefit from my ideas. Amid the ongoing pandemic, this quote has reemphasized the need to support those around me by making my company successful and resilient to drastic changes in global circumstances through championing my vision and the things I believe in." — Linn Atiyeh, Founder and CEO, Bemana
9. You are never too small to make a difference. — Greta Thunberg
"This quote makes me feel empowered and that I can accomplish anything. The pandemic has been tough on many small businesses, and it has been a struggle to keep a positive attitude through it all. However, I like to remind myself that it will get better and that even though I am one person, I can get through many challenges if I put my mind to it." — Karen Lee, Founder, Things Around the House
10. Don't let your fear of what could happen let nothing happen. — Author Doe Zantamata
"As a pandemic founder, I have had fairly consistent fear around COVID-centered uncertainties. When will studios be able to reopen? What capacity will they be able to open with? How will the delta variant impact the studios' recovery? How much revenue should we forecast for Q4?

Doe's quote has helped me recognize the fear but power forward anyway. I need to contemplate the worst that could happen, but I also need to weigh the best that could happen and make educated decisions around both. This will be the learning that I carry forward with me from the pandemic. It is okay to feel fear, but don't let fear freeze you." — Jessica Yarmey, CEO, KickHouse
Deborah Sweeney is the CEO of MyCorporation.com which provides online legal filing services for entrepreneurs and businesses, startup bundles that include corporation and LLC formation, registered agent services, DBAs, and trademark and copyright filing services. You can find MyCorporation on Twitter at @MyCorporation.