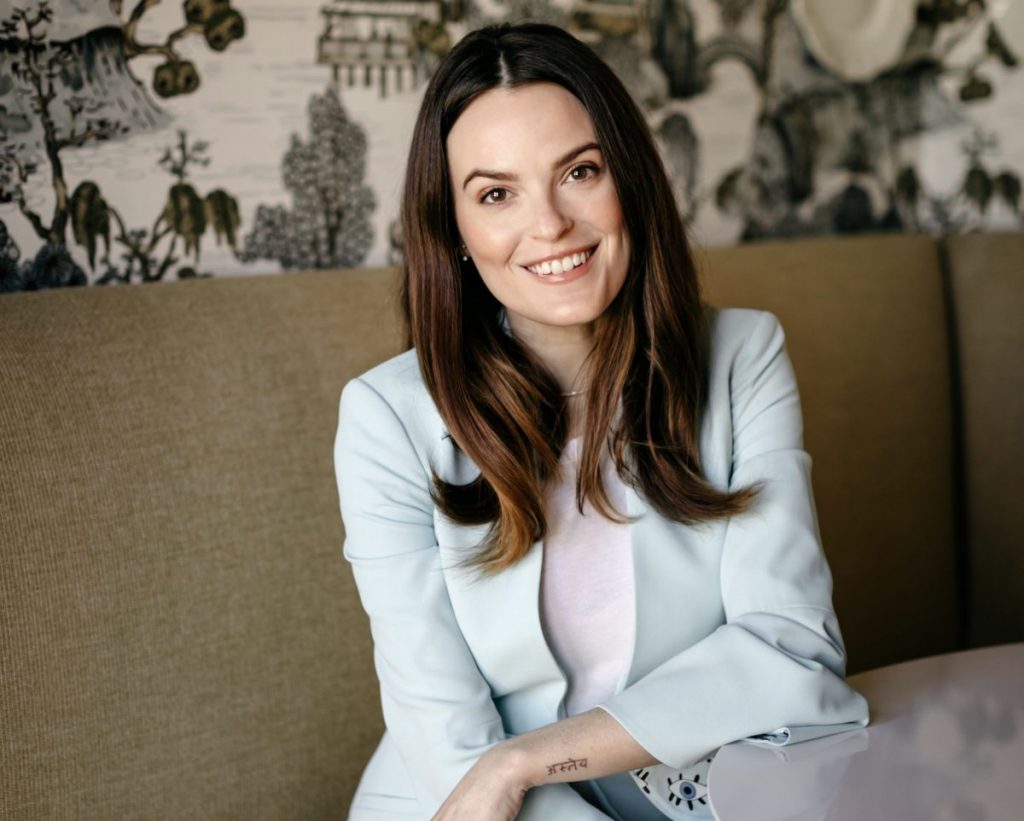 When a fibromyalgia flare-up left Alexandra Williamson unable to walk and forced her to go on medical leave from her job in 2019, she decided she wanted to support people with physically impairing conditions like hers who may not have access to the same benefits she did.
That's when Williamson, then the Chief Brand Officer at Bumble, swiped left on dating and right on the lesser-known field of income insurance. She co-founded Asteya, a startup that extends insurance protection to people in the event of a medical catastrophe that would prevent them from doing their jobs.
But even though income insurance may not have the same sexy ring to it as an app to find love, Williamson is taking a page from another trendy industry's handbook.
"I realized very quickly that the easiest way to help somebody in their wellness journey is to help protect their finances, because finances are the heartbeat of wellness," she said about the motivations behind her Miami-based company.
Asteya was already in the works when Williamson decided to hop on board as a co-founder with colleague Hadi Radwan, but she was able to secure the help of angel investors such as Bumble founder and close friend Whitney Wolfe-Herd and Canadian investment whiz Geeta Sankappanavar, along with backing from five venture capital firms. Williamson rebranded Asteya and launched in March with $10 million in funding. (Her team declined to share numbers related to revenue and profits.)
Branding: Her Strong Suit 
The gig economy was already booming before the pandemic, but in 2020, the number of freelancers in the United States grew to 59 million, which means employees are working with fewer benefits.
Williamson's venture is designed to cater to these workers.
"Our current offering is focused specifically on people who work freelance jobs, self-employed jobs," Williamson said. "Everybody deserves to have this product. It's not something that should be reserved for high earners."
Americans can apply for federal disability insurance, but the process is often long and convoluted. Asteya, meanwhile, works more like your Netflix account — a monthly subscription that starts at $6/month, with a one-time payout of up to $500,000 in the event of a medical emergency.
It also requires just one form to fill out and can offer a quote in minutes rather than the typical waiting period that can stretch on for weeks or months.
The goal, Williamson said, is "simplifying the process, from the technology to the product to the way it's communicated with the end consumer."
"We are focused on shifting from what insurance has been known as, and really becoming advocates for our customers," she added.
Clear-Visioned Goals
When looking into the field, one statistic struck Williamson: most insurance firms will charge women 40% to 50% more in insurance premiums than men, simply because women are statistically more likely to file disability claims.
To introduce a measure of equity into insurance, Williamson has branded the company as entirely gender-neutral. Challenging gender norms is nothing new for her — at Bumble, she made the app stand out by giving women the power to make the first move.
With Asteya, Williamson hopes to reach potential customers who take a holistic approach to their health.
"It's very hard to take care of your physical and mental health if your finances aren't in order," she said. "[Income insurance] became a passion project for me because I realized how important it is for people to have access to this opportunity to protect their financial health."