Entrepreneurial women are feeding a desire to help solve problems wrought by Covid-19, one meal at a time.
As the pandemic has left millions of people hungry and food insecure, socially conscious, business-oriented women are figuring out how to leverage another at-risk population — chefs and restaurant workers — to gin up business for them as the country and much of the world enters the dreaded second wave of the coronavirus.
There is Sanctuary Kitchen at CitySeed, started by Sumiya Khan and based in New Haven, Connecticut, which employs overwhelmingly female refugee and immigrant cooks. They have pivoted from catering large events at places such as Yale University to selling prepared meal options in stores such as The Common Bond Market. This has allowed Khan to keep 38 chefs from 11 countries on the payroll.
[Related: Amid Angry Rhetoric, Kitchens Helping Immigrants and Refugees Are on the Rise]
FoodtoEat, founded by Deepti Sharma, is another venture that aims to help New York-based immigrant women and minority-owned restaurateurs that may not have the bandwidth or resources to pursue corporate catering opportunities.
Pre-Covid, companies like Warby Parker and The Skimm would order team meals for hundreds of people a week through FoodtoEat. In return, they would get delicious and diverse dishes from a rotating stable of about 100 eateries and food trucks such as King David Tacos and Sweet Chili.
Since the pandemic hit, Sharma has partnered with World Central Kitchen, celebrity chef José Andrés's nonprofit, to deliver more than 100,000 meals to those in need. FoodtoEat also raised $130,000 to buy meals from restaurants and donate them to domestic violence shelters.
"We took a two-prong approach," Sharma said. "How can we help restaurants survive, and also people who are food insecure?"
And then there is Cooking for Community, a tax-deductible organization started in March in Portland, Maine, by strategic planner Ellie Linen Low. The mother of three children — who also started three other nonprofits in educational services — has partnered with 16 restaurants across three locations in the state to feed those in need.
Low recalled reaching out early in the pandemic to friend Leslie Oster, a former general manager for a local restaurant, and asking: "'What if we tried to raise some money to pay restaurants to cook food for people who are hungry?'"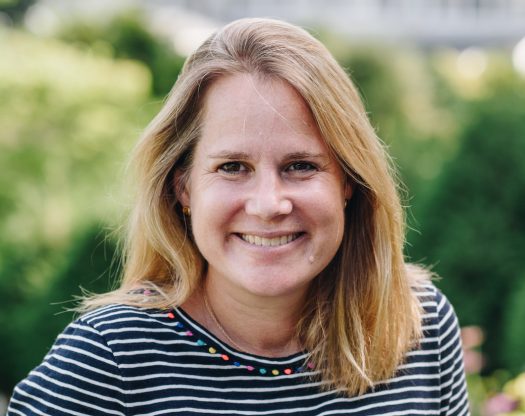 The tactic helps to alleviate two major problems that continue to spiral out of control: the economic future of the restaurant industry and the millions of people who, according to experts, will become food insecure as a result of the pandemic.
"We are collaborating with social service agencies that are feeding hungry people," Low said. "We are not overlapping with the work they're doing. We are finding the cracks that people are falling between, especially because of circumstances related to Covid."
In the first two weeks of launching, Low raised $50,000, and the organization has racked up $700,000 in total donations. "We were in a time when a lot of people were desperate to help," she said. A venture philanthropy organization called New Profit based out of Boston acts as an umbrella organization that allows Cooking for Community to take tax-deductible contributions, Low added.
Low partners with independent caterers and chefs like Monique Barnett, whose business Mama Mo's suffered financial setbacks when the coronavirus hit. Now, the soup specialist cooks for residents at public housing complex Bath Housing.
"She had lost all her business, she was a single mom raising four kids, and now she cooks exclusively for Bath Housing," said Low. "She and the residents have all gotten to know each other, so there's this really special connection."
[Related: This Philadelphia Entrepreneur Is Helping to Fix a Broken Food System]
When looking to the future, Low said all she knows is that the current crisis will not go away.
"We are facing a very dark, very long winter, and we are going to continue to do what we do best until we can't do it anymore," she said.
"Most of our restaurants we've dealt with said they wouldn't be in business today if they didn't have supplemental business from Cooking for Community."