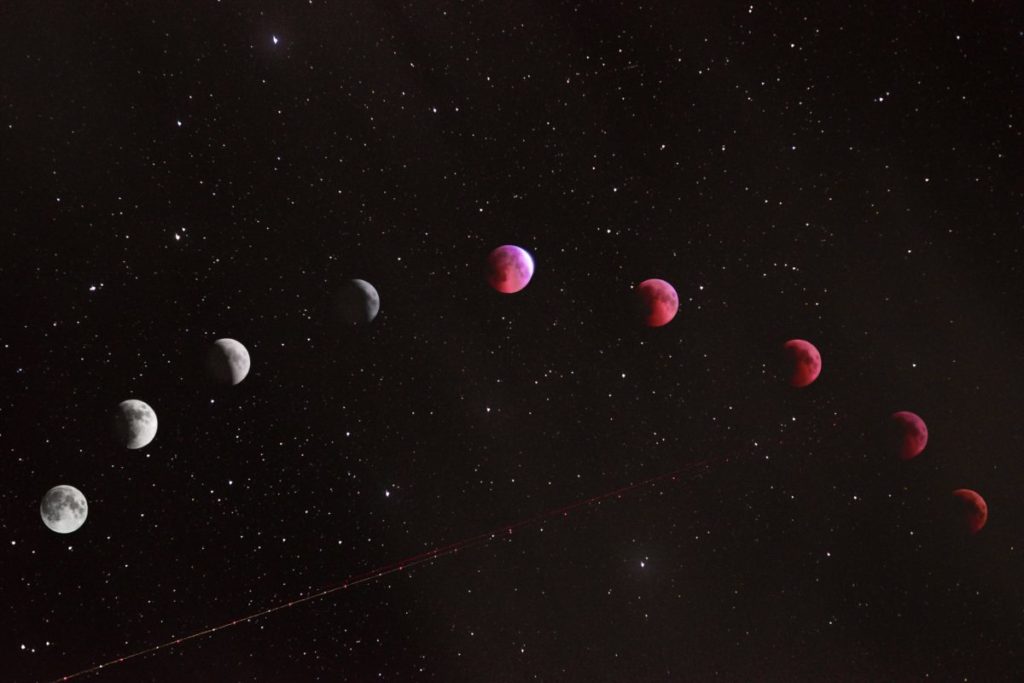 With so much uncertainty in the world, it's no wonder that people are turning to the stars, planets and moon for guidance.
Four-in-ten Americans believe in psychics and the presence of spiritual energy in physical objects like mountains or trees, and about 30% subscribe to astrology, Pew Research has found. That's translating into big business, with the U.S. psychic industry expected to reach $2.3 billion in revenue this year, according to research firm IBISWorld.
Believers – or perhaps just the "star-curious" – are trying a number of mobile apps that promise everything from hyper-personalized horoscopes to moon-phase trackers. One of the most popular apps, Co–Star, has secured $21 million in investments since 2017. Despite skepticism from the scientific community, modern astrology continues to soar.
Many of the leading astrology apps were founded by women entrepreneurs, and count young women in particular as part of their demographic. Here are six that bring the stars to your fingertips.
1
1. Astrology Zone Horoscope
Fashion writer and astrologer Susan Miller founded AstrologyZone.com in 1995, offering blog posts about love, relationships, and life — and how the zodiac affects them all. Now, Miller has expanded her brand by launching Astrology Zone Horoscope, an app that provides your sun sign's daily and monthly horoscopes with articles to help users learn the basics of astrology and how  to use it. The app is basically a portable version of the original site, so you can easily use its resources on the go.
2
2. Chani
Chani Nicholas started a career in astrology in 2015 with only a newsletter and a budding Instagram account. Now, she has over 530,000 followers on Instagram, a column in Oprah Daily, a New York Times bestselling book, a podcast and a mobile app. With roughly one million users, the Chani app is essentially a one-stop-shop for Nicholas's services. It includes a comprehensive, and easy to understand, breakdown of the user's birth chart; a daily, weekly and yearly horoscope; moon phases; guided meditations and affirmations; and a link to shop her products.
3
3. Co—Star
Founded by Banu Guler, Co-Star's black-and-white visual model was designed to target millennials, but seems to be a hit among Gen Z as well. The app uses AI technology, NASA data and "human astrologers" to provide daily horoscopes and extensive run-downs of each user's birth chart. Co-Star's unique ability, however, is its social media component. Users can connect with friends on the app and look at their compatibility, other birth charts, and tips from the stars on how to communicate with your friends IRL.
4
4. Moonly
The app Moonly tracks moon phases to provide a similar experience to daily horoscopes. It offers daily self-care recommendations based on where the moon is in its phase (waxing, waning, etc.) and which sign it's in. These practices go beyond western astrology, which is based on practices of the Sun, by using Vedic astrology — or Hindu astrology, one of the oldest astrological practices that originated in India. Founder Olga Ramora found Vedic practices while looking for a way out of troubling mental health issues. Moonly's mission is to combine astrology with psychology, "making lives of thousands of people better." The app offers daily readings, as well as daily affirmations, a daily tarot card and rune, guided meditations, articles and other self-care practices guided by the moon.
5
5. The Pattern
YouTuber-turned-astrologer Lisa Donovan created The Pattern to offer a new approach to astrological guidance. She was originally skeptical of all things astrology, so she created The Pattern to offer a platform without astrology jargon, so it can be better understood. Users enter their birth chart and the app generates a unique "pattern" based on their natal chart. The patterns relate to the user's personal life, relationships and compatibility, and "the significance of various time periods in your life."
6
6. Stardust
Stardust, founded by Rachel Moranis, provides a new way to follow lunar phases while also tracking another cycle — your menstrual cycle. According to its website, "Stardust integrates science, astronomy and artificial intelligence to connect your hormonal cycle with the cycles of larger celestial bodies: the stars, planets, sun and moon." You can watch how the moon changes as you go through your cycle and follow and interact with friends. It also sends self-care tips based on where you are in your cycle and the lunar phases. The app's design is also aesthetically pleasing and easy to use.