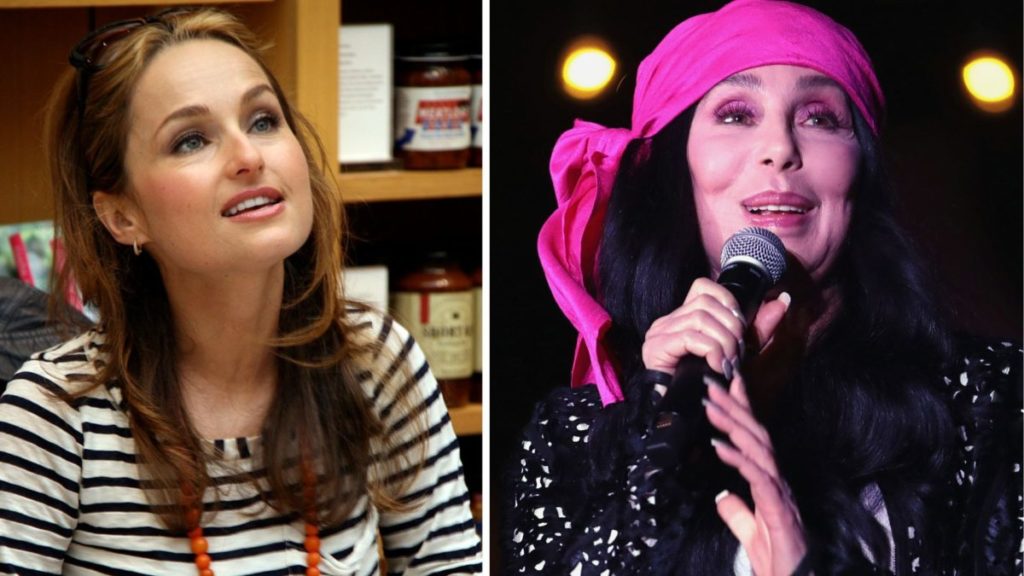 Mangia! Thanks to two world-famous women, there are now more Italian offerings in the culinary marketplace. 
Acclaimed chef Giada De Laurentiis this week released her first line of eight pasta products via her online store, Giadzy, while Cher – not to be outdone – launched a line of gelato called (of course) Cherlato.
"Yep, this is real… I'm launching my gelato," Cher wrote on Instagram, while sharing a video of a technicolor ice cream truck set to her 1998 hit, "Believe." She added: "Watch out LA!! More to come."
While the women's products would certainly go well together, especially for lovers of Italian food, it appears to be a coincidence that both launched this week.
It's perhaps an unsurprising move for De Laurentiis, an Italian-American chef who's been selling food products via her online store, Giadzy, since 2016. And indeed, in a press release, she says: "Pasta was a no-brainer, and we are excited to introduce our customers to some of the wonderful pasta products made by Italy's regional producers."
But the launch of a frozen-treat brand by Cher, who is not of Italian descent and is more famous for outrageous dresses and timeless dance hits, might be more unexpected – despite, as she noted in her announcement, the fact that she's been working on the gelato (with New Zealand-based, woman-founded gelato maker Giapo) for five years.
Fans seemed to approve, however, and filled her Instagram announcement with congratulatory, pun-filled notes. "Featuring such flavors as: Ginseng, Tramps, and Thieves — If I Could Turn Back Lime — Dark Chocolate Lady," wrote one supporter. "CHURN BACK TIME would have worked better," wrote another.
No word yet on whether any celebrity woman has launched a line of Grappa – the classic Italian after-dinner drink – although it would pair well with these new products.