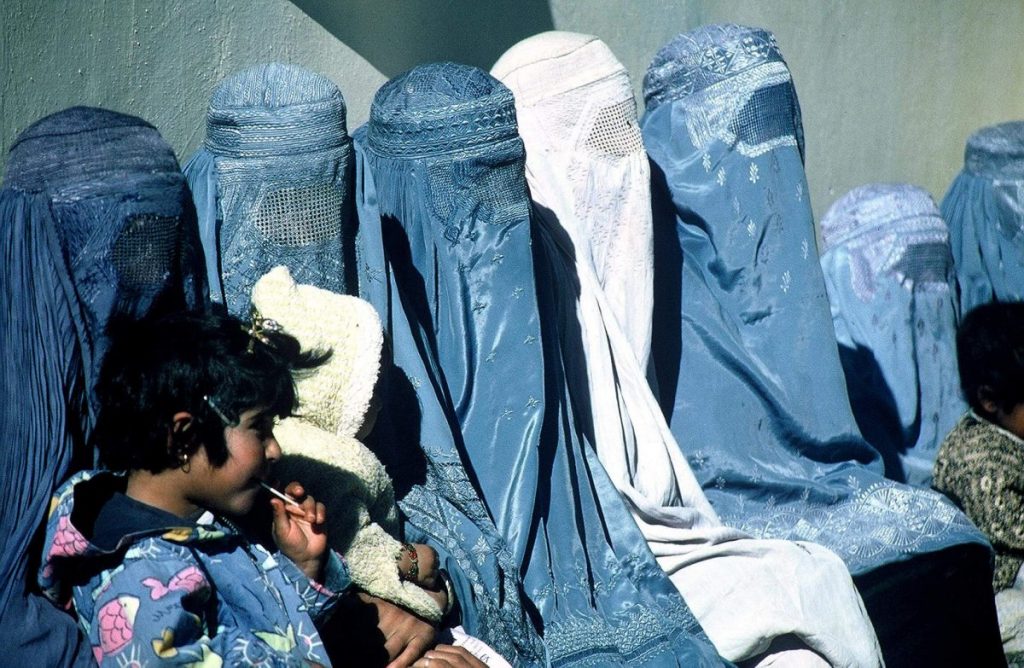 As the Taliban took over Afghanistan's capital city of Kabul, millions of women around the world collectively felt the devastation.
The Taliban has sought to portray itself as more moderate than the brutal regime of the late 1990s, when women were denied education, employment and basic human rights. But it remains highly uncertain what the future holds, including whether girls can continue to go to schools and whether women — including teachers, doctors and engineers — can remain working.
"We have absolutely no idea what is happening," Mahbooba Seraj, founder of the Afghan Women's Network, told NPR. She currently works with a group of women and girls who have already been abused most of their lives. "I'm telling them 'be quiet, be calm, pray. Take deep breaths. Look after your kids. Keep yourself busy.'"
She's also telling them to keep their senses, amid the upheaval: "'Let's borrow two more eyes and put them in the back of our heads, and be really aware of what's going on around us.'"
Women for Afghan Women, a grassroots group that provides protection for women and children, released a statement Monday saying it was "heartbroken at the speed and extent to which the violence and escalating conflict in Afghanistan threatened the innocent lives of millions and displaced hundreds of thousands."
The group is currently raising funds through a campaign and says it is working "24/7, to keep our clients, staff, and families alive and safe."
Women for Women International, a nonprofit that serves female survivors of war, is also seeking emergency support for women in Afghanistan.
At the UN, Secretary General António Guterres said Monday that the world is following the events in Afghanistan with "deep disquiet about what lies ahead."
"I am particularly concerned by accounts of mounting human rights violations against the women and girls of Afghanistan who fear a return to the darkest days," he said. "It is essential that the hard-won rights of Afghan women and girls are protected."
Many are calling for direct help. In an Op-Ed published in The Washington Post, Melanne Verveer of the Georgetown Institute for Women, Peace and Security and Tanya Henderson of Mina's List called on the U.S. government to charter evacuation flights for Afghan women activists facing imminent threats.
"We are running out of time to prevent the worst from happening," the institute wrote on its website, outlining a total of four actions that the U.S. can immediately take, including temporary admission for "women politicians, journalists, and other highly visible women leaders being targeted by the Taliban based on their refusal to conform to Taliban-dictated gender norms."
The International Women's Media Foundation issued a statement calling on governments worldwide to open their borders and offer humanitarian visas to media workers. Female journalists who represent the voices of Afghan women are now among the most at-risk. "By erasing the autonomy and identity of women and girls in the country, the Taliban is attempting to silence half of the country's population – permanently and without mercy," the IWMF said.
In an OpEd in the New York Times, Malala Yousafzai, the girls' education activist who herself survived a Taliban assassination attempt, also called for neighboring countries to open their borders to Afghan refugees. She pointed to reports that women are already being turned away from their universities and offices. "Like many women, I fear for my Afghan sisters," she wrote.