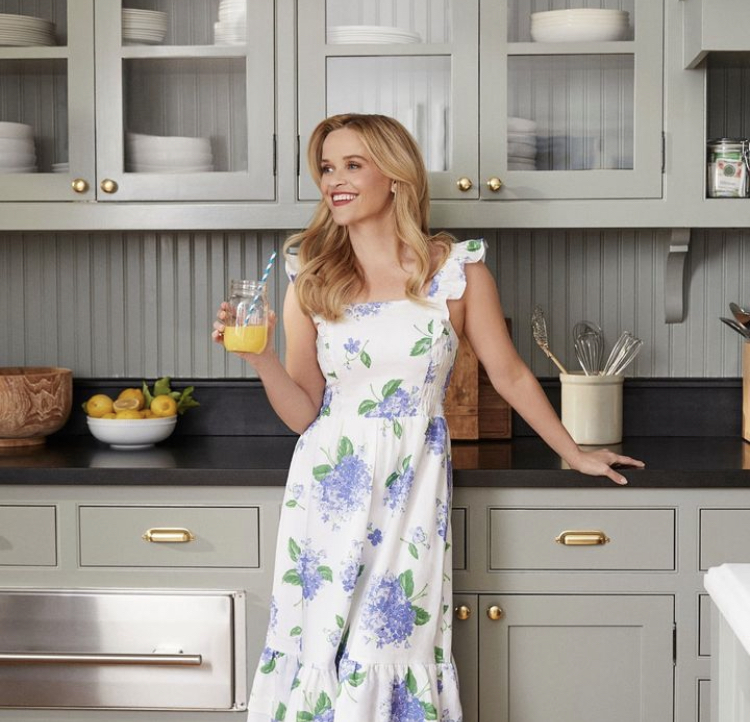 Two years ago, Reese Witherspoon made headlines when she sold her media company, Hello Sunshine, for a whopping $900 million. And now, she's done it again – but this time, with her fashion and lifestyle brand, Draper James.
On Wednesday, private equity group Consortium Brand Partners announced it obtained the brand through a majority stake after purchasing 70% of the company for an undisclosed amount.
As outlined in the deal, the "Legally Blonde" actor will remain a partner and board member of the company. Additionally, Consortium will uphold a collaborative relationship with the existing Draper James management team, which is led by women.
"Draper James is a beloved American brand with a thoughtful aesthetic that has resonated with women across the country," Cory M. Baker, managing partner of Consortium, said in a statement. "We are excited to collaborate with Reese, tapping into the ethos of her brand and reaching even greater heights, as we expand the brand with new product offerings, across retail, domestically and internationally."
Witherspoon launched Draper James – which carries clothing, accessories and home goods – in 2015. She named the brand after her grandparents, Dorothea Draper and William James Witherspoon, whom she said taught her everything she knows about Southern living.
"Draper James was inspired by a deep personal connection to my roots, my family and the women who shaped me," Witherspoon said in a statement. "It's been so amazing to see so many women connect with this brand, our products and our mission to bring a little southern joy into everyone's homes and wardrobes."
The brand has expanded since then, and now has three retail locations – two in Nashville and one in Lexington, Kentucky. In 2022, it forged an exclusive partnership with Kohl's nationwide.
The deal with Consortium comes just months after Witherspoon was named the wealthiest female self-made actor in the world by Forbes, with an estimated net worth of $440 million.