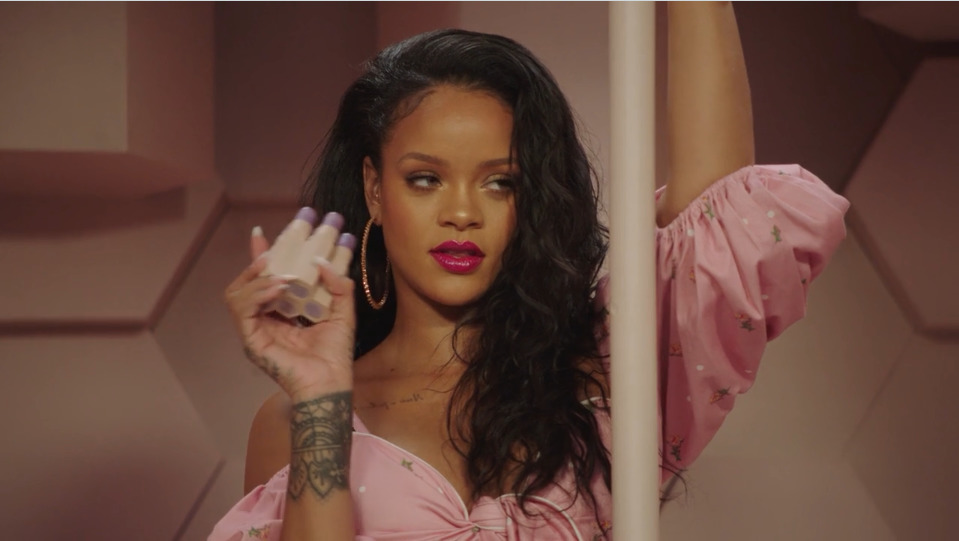 America's beloved music, business and fashion icon is now its youngest self-made female billionaire.
Rihanna topped the charts of Forbes' "America's Richest Self-Made Women" this year with a net worth of approximately $1.4 billion, all at the age of 34.
While the nine-time Grammy Award winner's music certainly helped her amass her fortune, the majority of Rihanna's wealth comes from her business ventures, Forbes reports. Her cosmetics brand, Fenty Beauty, which Rihanna co-owns, generated more than half a billion dollars in 2020 alone. The star also holds a 30% stake in the Savage x Fenty lingerie line, which earned a $1 billion valuation following its Series B funding round early last year.
With the title, she has officially dethroned Kylie Jenner, who held it in 2020. Rihanna hasn't commented on her new status yet, but she told Extra last September that being named a billionaire was "scary." The intimidating moniker was worth it, though. "That's what I worked for. I want to be able to share my inspiration," she said.
In April, weeks before she and rapper A$AP Rocky welcomed their first child, Billboard deemed Rihanna the world's richest female musician. Her last studio album, "ANTI," was released more than 8 years ago, and in an interview with Vogue, Rihanna hinted that a long-awaited follow up might be coming soon.
"I'm looking at my next project completely differently from the way I had wanted to put it out before," she said. "It's authentic, it'll be fun for me and it takes a lot of the pressure off."
The "Disturbia" singer, who cultivated a maternity fashion-icon reputation in the months following her pregnancy announcement, joked in February that her new music wouldn't disappoint. "My fans would kill me if they waited this long for a lullaby," she told Entertainment Tonight.
The Barbados-born singer is also that country's first billionaire, and joined Kim Kardashian, Madonna, Taylor Swift and Beyoncé, who also made this year's list.