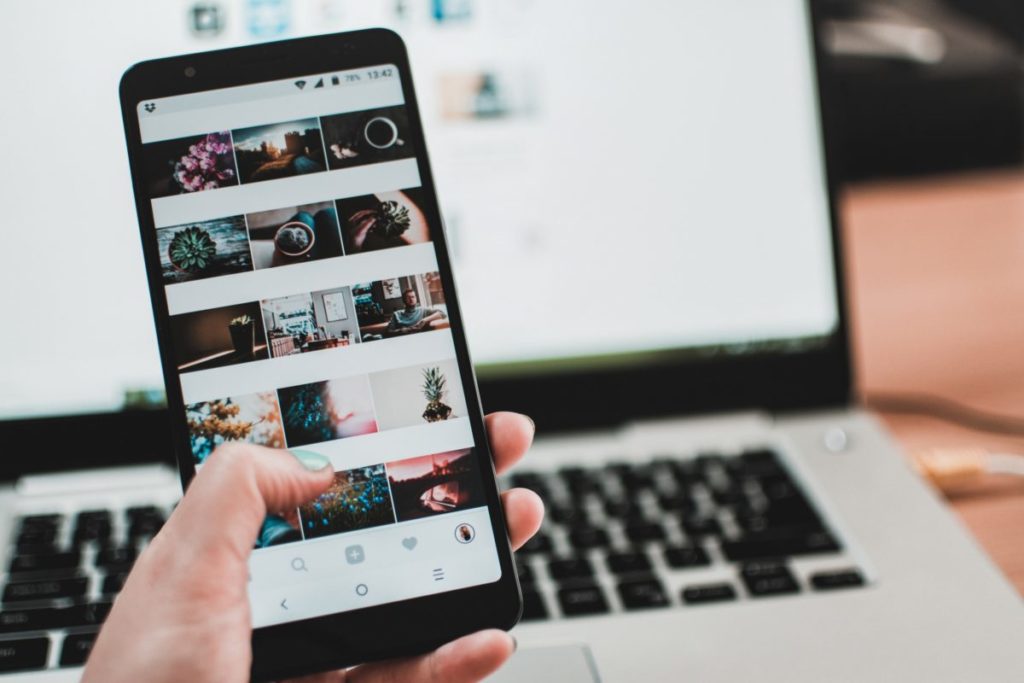 Social media is an ever-changing landscape, so following trends can feel daunting. But it's more important than ever for entrepreneurs to use social media as a primary marketing tool, especially as more people use platforms like Facebook, Instagram, and TikTok. Since the Covid-19 pandemic, the number of social media users grew from about 3.9 billion in 2020 to 4.9 billion at the start of 2023, an increase that is predicted to grow by another billion users by 2027. 
To get a headstart on your brand's marketing strategy this year, we've rounded up five predictions for social media trends in 2023, pulled from studies by social media management and content-creation companies. 
1. AI will continue to grow and become mainstream.
Artificial intelligence, or AI, has been incorporated into social media sites for years, and in 2022 it made a splash with image-creating AI tools on TikTok and various apps. Online technology newspaper TechCrunch expects tools like these to grow, despite the controversy over recycling artists' work without credit. This is just one example of the kinds of tools AI can offer – and with investments hitting almost $50 billion at the end of 2022, we're likely to see more. While business magazine Forbes expects investments to slow this year, companies will continue to explore different tools and ways to incorporate AI into their programs.
2. The outbreak of "organic" content
BeReal, a new "authentic" social media app, launched a place to share candid, or "real," photos. At a different time every day, the app alerts users they have two minutes to "be real," taking two photos – one using the front facing camera and one using the back camera. Once the app started gaining popularity, other platforms – like this Instagram story feature and TikTok's "Now" – followed suit. Platforms are likely to continue to find ways for users to produce these natural, "organic" social media experiences. 
3. Rise in LinkedIn influencers
LinkedIn is one of the most popular job sourcing sites, so with its posting features, it's not hard to see that it will continue to grow as a social media platform. It's been around longer than Facebook, but companies and individual users are just now using it for social media purposes. Enter: content creators, or "LinkedInfluencers." The platform has developed a "creator mode," where users can build their audience with themselves as the business – there are now 13 million users with "creator mode" turned on, LinkedIn told Vox. What's making LinkedInfluencers enticing to many is that they're promoting themselves as people, rather than a company, offering users a break from corporate-style marketing.
4. UGC creators will continue to grow.
User-generated content surged in 2022. Social media management company Later describes UGC as the "social media equivalent of a word-of-mouth recommendation," a notion that potentially led to many companies' increases in sales in 2021. General UGC can include users tagging companies and their products in social media posts – images, tweets, videos, blog posts, etc. – that the company then reposts or shares. No money is exchanged; companies simply promote actual customers' content. However, there are paid UGC creators or influencers who accept payments from businesses to promote products on social media. Creators' posts are made to look like typical UGC, so that it has the same effect of "word-of-mouth" recommendations. (That said, advertisers and creators alike need to take certain steps to avoid legal ramifications, including disclosing business relationships.) 
5. Smaller, centralized social media platforms will provide an alternative to the "classics."
When Elon Musk took over Twitter a couple months ago, many celebrities and influencers publicly left the platform. The controversy over the app has opened an opportunity for smaller social media companies to swoop in and offer a place that former Twitter users might be looking for. Some sites, such as Reddit and Discord, have already excelled using similar structures to Twitter. But, newer sites like Clubhouse, CounterSocial and Mastodon take Twitter's foundation and expand on it, offering an alternative to the platform for various audiences.