Pride Month is held each year to mark the 1969 Stonewall riots and the beginning of the movement to end discriminatory laws against the LGBTQ community.
The month also commemorates the significant impact that members of the LGBTQ community have had in arts, culture, society and of course, business. As entrepreneurs, some 1.4 million LGBTQ-owned businesses have contributed about $1.7 trillion dollars and 33,000 jobs to the U.S. economy, the National LGBT Chamber of Commerce reports.
As the celebration continues, we're sharing words of wisdom from six LGBTQ entrepreneurs who have motivated and inspired us.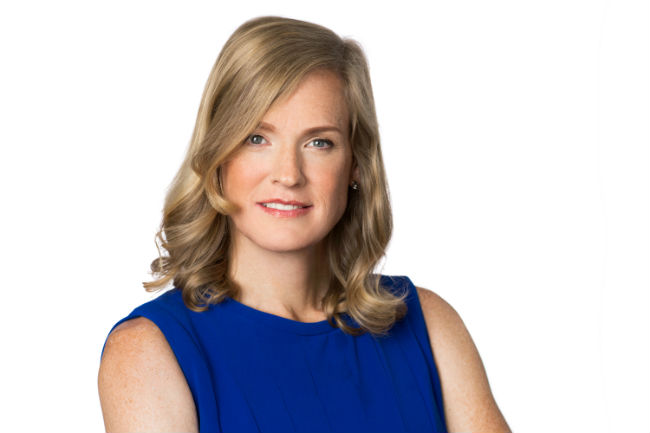 1. "I'm going to live a new life."
Serial entrepreneur Vivienne Ming is all about maximizing human potential. It shows in her work — her ventures aim to improve teaching methods for students of all ages and help companies find talent more efficiently. Ming's drive to simplify and improve people's lives was born from her own journey toward self-actualization. In her 30s, Ming started a new chapter in her life by living her truth as a woman — a decision she celebrates to this day. "I challenge anyone to say I'm not better in every way now," she says.
2. "Change doesn't just happen. It happens with urgency."
Leanne Pittsford is the founder of Lesbians Who Tech & Allies, which brings together LGBTQ tech entrepreneurs and innovators to network with one another. And talk about meeting a need — according to the organization's website, she has connected 40,000 people from over 100 countries through the online professional community. And, the organization's events draw in heavy-hitting speakers like Fair Fight founder Stacey Abrams and TransTech founder Angelica Ross. Pittsford is definitely not just "talking the talk" when it comes to instigating change.
3. "Technology was the key to my freedom."
Speaking of Angelica Ross… She's perhaps better known to most for her star-making performance on the hit FX television series "Pose." But she's also the founder of LGBTQ co-working space and incubator TransTech, which is especially focused on empowering and forging professional pathways for transgender and nonbinary individuals. We love this quote from her, which summarizes how the right tools in the right set of hands can become a powerful force for good.
4. "I'm either a genius or a cockroach."
LGBTQ business owner and publisher Deb Di Gregorio had to tap into her resilient nature over decades of entrepreneurial ups and downs. In 1982, she launched Camarès Communications, a marketing and business-strategy firm based in Maplewood, New Jersey, that helps up-and-coming tech companies develop their web presences. She says her temerity and humor saw her through shaky economic downturns — and the tough time when society was even less accepting of LGBTQ individuals.
5. "I will piss a person off within the first 5 minutes of meeting them."
Pat Law was born to stand out. The founder of Singapore-based social media agency Goodstuph has developed for herself a reputation for being bold and unconventional in her prosperous but socially conservative city. Law's fierce commitment to living her truth, no matter what, is definitely inspiring. And from a business standpoint, that tough persona seems to have aided her success — revenue projections topped $8 million when we last spoke with her, and her client list includes the likes of Sony and Sephora.
6. "We really wanted to … turn intentions around inclusion and belonging into real action."
Hayley Sudbury is the CEO and co-founder of software firm Werkin, which offers coaching services for improving diversity and inclusion in workplaces. As she herself notes, the times we live in have made it all too clear that words aren't enough when it comes to improving representation and creating opportunities for marginalized people. Through her interviews, as well as her work — which has reached corporate giants like EY — she is exemplifying the need to pair words with actions.
(This article has been updated for 2023).