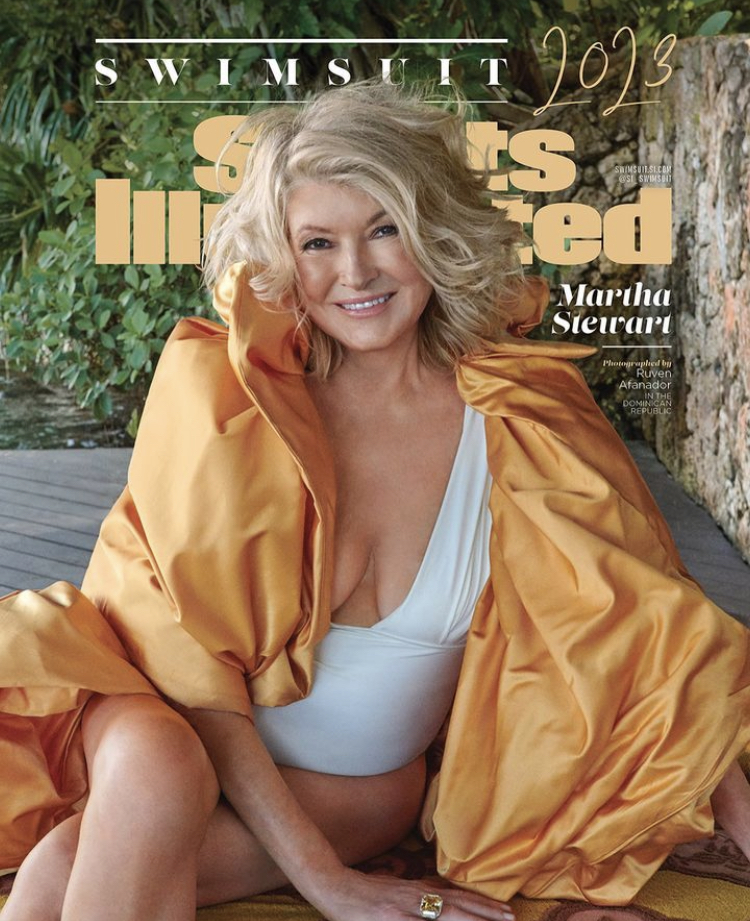 Martha Stewart just made history as the oldest woman to grace the cover of the Sports Illustrated yearly swimsuit issue.
The 81-year-old businesswoman and lifestyle mogul revealed her latest venture this week in an Instagram post, writing, "My motto has always been: 'when you're through changing, you're through,' so I thought, why not be up for this opportunity of a lifetime?"
Stewart traveled to the Dominican Republic at the end of January for the shoot, where she was photographed by famed photographer Riven Afanador. While she had fun at the shoot, she admitted on TODAY that it was odd to go to an island and try on nine different bathing suits in one day in front of lots of people. "And to be on the cover at my age was a challenge," she said.
Despite any initial hesitation, Stewart is all smiles in her photos. She sports an oversized floppy hat and stacks of bracelets as she frolics on the beach. She laughs in a bright blue swimming pool with her hair wrapped up in a towel. In her cover photo, she poses in a white one-piece swimsuit and a bright orange cover-up, with tousled hair and an easy, relaxed demeanor.
"I think I met the challenge," she said to hosts Hoda Kotb and Savannah Guthrie, smiling.
She was first asked to be a cover model in November of last year – a request she had never had before. She was chosen along with Megan Fox, Kim Petras and Brooks Nader, whom Sports Illustrated Swimsuit editor-in-chief MJ Day described in a statement as "the most unapologetic women from different walks of life who continue to forge their own paths on their own terms."
The swimsuit issue is expected to hit newsstands May 18. Stewart, whom Day called "a legend," wrote on Instagram that she hopes her cover will challenge women to try new things, no matter what stage of life they are in. "Changing, evolving, being fearless – those are all very good things, indeed."