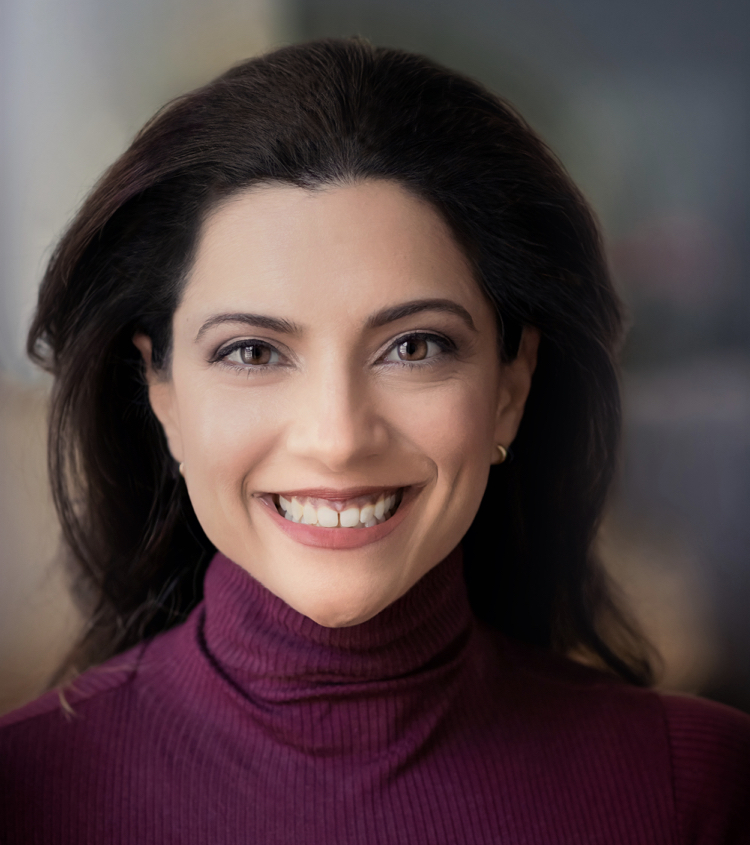 Reshma Saujani was just 13 when she led her first march. As the daughter of refugees — her family fled from Uganda after dictator Idi Amin expelled people of Indian descent — she wanted to play an active role in the country that saved her life. In 2012, after noticing a gender divide in technology, she founded Girls Who Code, an international nonprofit that ushers more young women into the STEM field so they access more economic opportunity.
Then in 2021, almost a year into the COVID-19 pandemic, she saw many of her students unable to major in computer science because they became caregivers at home. She launched the Marshall Plan for Moms, a national movement advocating for economic policies that could aid millions of women pushed out of the workforce. Marshall Plan for Moms released an open letter to President Biden in the New York Times, with over 50 celebrities — Amy Schumer, Eva Longoria, Charlize Theron and Gabrielle Union, among others — calling for change.
Recently, Saujani spoke with The Story Exchange about her career, the issues she's fighting for and what's up next for the Marshall Plan for Moms.
Responses have been lightly edited for length and clarity.
What are women up against in today's workplace?
For so long, we have told women that they need to color code their calendars, get a mentor or "girlboss" their way to the top. We've been trying to fix women, rather than fix the structure. During the pandemic, so many working women realized that having it all is just a euphemism for doing it all. We've always lived in a society where two-thirds of the caregiving work is done by women, so what we really need is structural support and to redesign workplaces to work for working women.
What does that look like?
That means having paid leave, because 25% of American women go back to work 10 days after having a baby. That means having affordable child care, because 40% of parents are in debt because of preschool. That means having guaranteed sick days, because we're in the middle of a triple pandemic right now. We have to fix the structure of care in our society in order to get to equality. If we don't, women will continue to keep dropping out of the workforce and will not be able to reach their fullest potential.
In October, the Marshall Plan for Moms helped pass landmark child care legislation in New York City that could lead to universal child care there. Tell us more.
We passed the package in New York City, which will create a Marshall Plan for Moms task force. The task force will provide recommendations to city council members on a variety of issues facing working families, including how to support working mothers and caregivers and how to establish universal child care in the city. We also established a task force with the Los Angeles City Council [in 2021].
Is there anything you believe the government has done well to support women in the workforce?
We have three great examples. There's the New York City Marshall Plan for Moms task force; there's New Mexico offering residents a year of free child care; and there's Michigan Gov. Gretchen Whitmer, who has done a lot to support daycare providers. So there are good examples. And we have an opportunity right now to pass the Pregnant Workers Fairness Act [a federal bill banning discrimination against new or expectant mothers] on which we're calling upon New York Sen. Chuck Schumer to bring to a vote. Federally, we've had a lot of near-misses, during Nixon's presidency and now with child care again, but we just keep pushing.
The pandemic was tough enough on moms, then came the overturn of Roe v. Wade. What is the Marshall Plan for Moms' response?
Since the pandemic, 11 million women have been pushed out of the workforce and now we're entering a period where we're actually forcing birth. The most important economic decision a woman will make in her lifetime is whether or not to have a child. And it's being forced upon us in the only industrialized nation that doesn't have paid leave, affordable child care or guaranteed sick days. It's about discussing why this issue is so fundamental. It's also about getting moms to the polls. In midterms, women fought back in the polls and will continue to do so in 2024. 
You also have some political experience, being the first Indian-American woman to run for Congress in 2010. Was this experience helpful in launching the Marshall Plan for Moms?
Yes, but I think my background at building Girls Who Code is even more important. I always said Girls Who Code is a movement, not an organization. And so I know how to build a movement. I also think part of it is being able to make people feel seen. So many of us started talking about the price of motherhood, how you don't get anything from the government, your community or your employer and how this is not right. This is not fair. And I think this is what so many moms needed to hear.
What are some challenges you face in your work as an activist?
First — women's organizations are so woefully underfunded. And then we wonder why we are still fighting for our basic human rights. Second — when you're an activist, the work is never done. I remember the day of the 2016 election, when Hillary Clinton lost, just sitting there and thinking about how I worked for this moment, and this moment didn't happen. Then a few years later, our reproductive rights are taken away. Realizing that we may not get better policy in my lifetime is a hard pill to swallow. But realizing that doesn't mean that you stop fighting for it.
What's on the horizon for the Marshall Plan for Moms?
We're continuing to build this army of moms and continuing to push for federal and state policy on paid leave and affordable child care. We're building our national business coalition for child care and continuing to get companies to talk about child care as an economic issue, not a personal problem for their employees. We're continuing to help working moms be respected and valued.
This year, you released your second book,

Pay Up: The Future of Women and Work

. If you had to choose one word to describe what the future of women and work should look like, what would it be?
Just. ◼