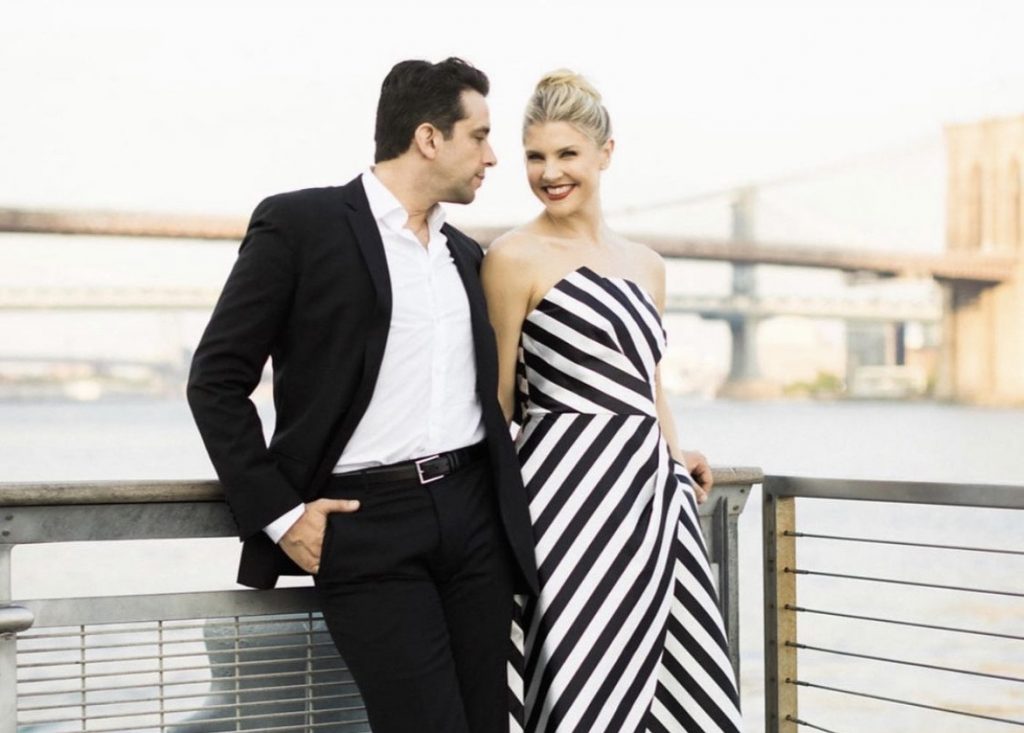 What helps fitness fanatic and internet personality Amanda Kloots overcome grief during a time of heartbreak and loss? Work, work and more work.
In a recent interview on theSkimm's podcast, Skimm'd from the Couch, Kloots opened up about how she dealt with losing her husband, Broadway star Nick Cordero, to Covid. For this mom, the five stages of grief include co-hosting a talk show, speaking at events for her new book, selling workout mats, creating new fitness videos … and making as much money as possible.
"If you're grieving, don't follow advice," Kloots, who runs AK! Fitness, said. "That's the No. 1 rule."
For this mother of a 2-year-old and now the sole earner of the household, money — and her mental health — became her greatest priorities. Thankfully, making workout videos for her online subscription series allowed her to maintain both: she could release endorphins through dance cardio, and earn for her family.
But despite her innate ability to keep the ball rolling, comments all over social media shunning Kloots for going back to work right after her husband's passing made the process all the more difficult to bear.
The same happened when she put out an Independence Day workout mat sale last year, when Cordero was still in the hospital, Kloots recalled on the podcast.
"The backlash from women about trying to sell a product while my husband was dying in the hospital was horrific," she said. "If this was a man trying to provide for his family while his wife was in the hospital, he would be celebrated."
Kloots predicts that the negativity from outsiders isn't leaving her anytime soon — when she starts dating, she said, she only expects it to get worse. "I'm already seeing it, people are making comments asking me if I'll ever find love again."
Regardless, Kloots knows she'll be okay. Her new book co-written with her sister, "Live Your Life," in which she details love and loss with Cordero, was published this month and has been keeping her schedule packed with back-to-back interviews and virtual events.
And her talk show with CBS, "The Talk," has proven the "perfect mom job" where she gets to sit with four other women to discuss family and current events, and spend mornings and afternoons with her son.
"With grief, you go through these huge waves. Luckily, I'm in a really good place right now," Kloots said. "If you practice positivity, practice makes perfect."
Editor's Note: The Story Exchange is celebrating its 10th anniversary by launching the annual Women In Science Incentive Prize. Apply now for a chance to receive $5,000 in funding for your climate-related research or startup. Deadline: July 31.