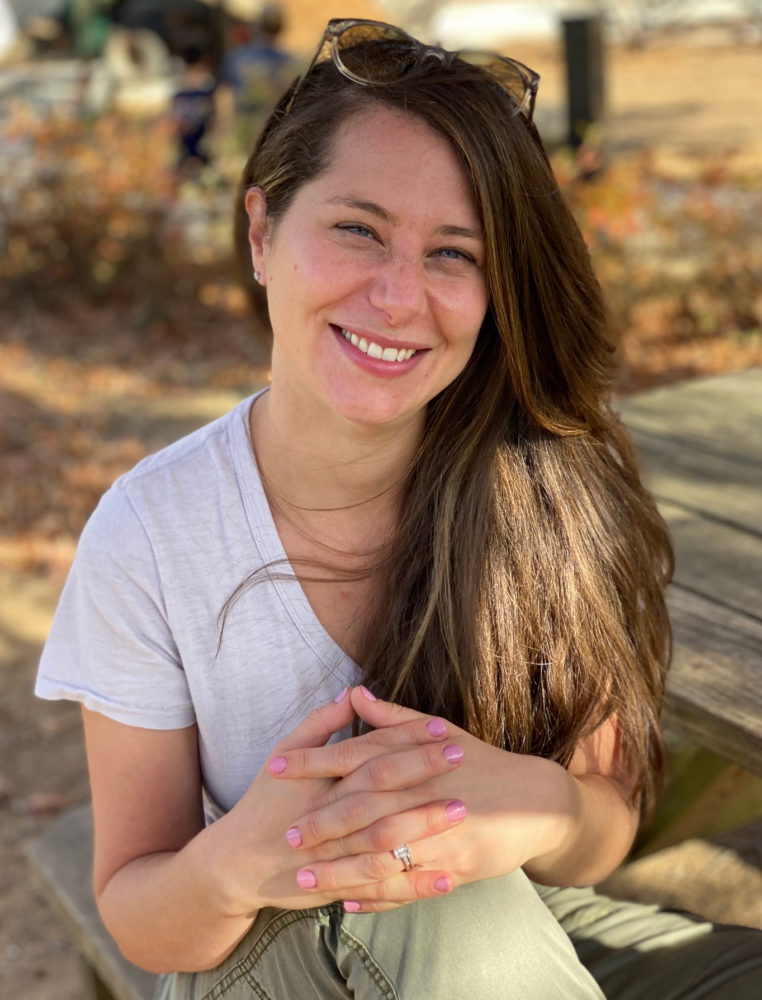 During Covid lockdowns, Ashley Kenny noticed that her grandmother was becoming increasingly isolated and disconnected from her great-grandchildren. She wanted to keep her engaged and connected, and set out to create a product that would do just that. The result is Heirloom, a physical book that plays home movies and messages uploaded by customers, shipped directly to loved ones' doors. The Washington D.C., mompreneur loves selling a product that connects friends and family – in particular, older family members and the youngsters they might not see very often.
Here's our lightly edited Q&A, from The Story Exchange 1,000+ Stories Project.
How is your business different from others?
Our books are a beautiful way to share thoughtful messages and special moments with the people you love, especially those who don't have access to WiFi or the internet – which 15 million American seniors do not have.
Tell us about your biggest success so far.
When we receive messages, like this one that we received on Instagram: "My grandmother just turned 95 this October. I got her an Heirloom video book and she absolutely loved it. I had made a 10-minute video when my grandfather passed away, but she could never really watch it alone. With Heirloom, she said, "It's so nice to see him moving and talking," as she teared up."
Another huge milestone came from appearing on NBC's "TODAY Show" and ABC's "Good Morning America." We've been able to share our story and get the word out, which directly connects us to helping more people.
What is your top challenge and how have you addressed it?
Scaling up from a small, family business – that I run out of my basement – into the big, national company we're hoping to become. We've developed new software, and new systems that will allow us to ship hundreds of books a day.
Have you experienced any significant personal situations that have affected your business decisions?
I'd like to have a third child, but I'm not sure how that would affect the business. I'm experiencing that moment of second-guessing how much more I can take on between family and work responsibilities.
What is your biggest tip for other startup entrepreneurs?
Ask all of your friends to help share your founder story and business developments in their own networks. The people you know, know people – and if you can get friends, family and old co-workers to help spread the word, you'll be amazed at how many people you can connect with.
How do you find inspiration on your darkest days?
My kids, always. They are the light of our lives!
What is your go-to song to get motivated on tough days?
"Eye of The Tiger" by Survivor.
Who is your most important role model?
My mom. As a working mom, she has inspired me to do everything I can to grow my business and my family. Her ability to stay grounded and level-headed, even when family and work gets hectic, is a huge inspiration to me. ◼
Instagram: @sendheirloom
Facebook: @sendheirloom
Check out our Advice + Tips for entrepreneurs starting-up
Watch our latest videos
Subscribe to our podcast