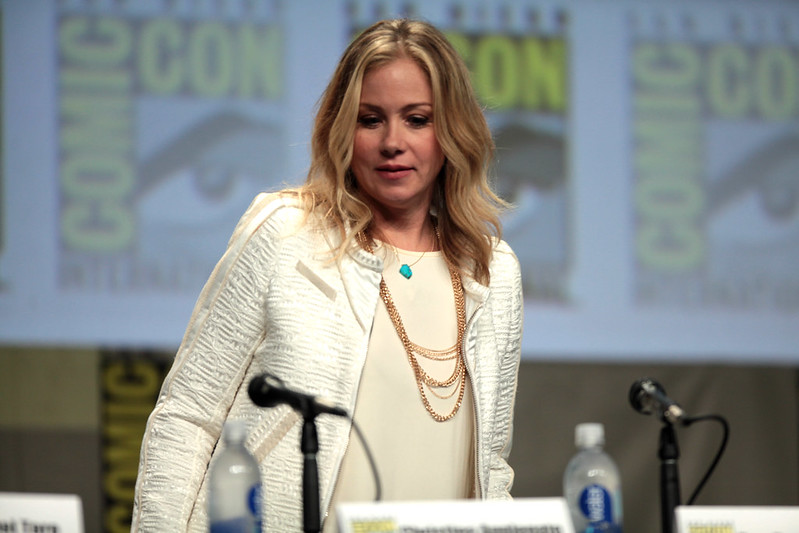 Christina Applegate has given us more than bingeable shows like "Dead to Me" — she's created a safe space for women to speak about their health.
The 49-year-old actress recently opened up on Twitter about being diagnosed with multiple sclerosis, and it isn't the first time she's taken to public forums to talk about her health. 
"Hi friends. A few months ago I was diagnosed with MS," she wrote on Twitter on Tuesday. "It's been a strange journey. But I have been so supported by people that I know who also have this condition," she continued. "It's been a tough road. But as we all know, the road keeps going. Unless some asshole blocks it."
Applegate carries the BRCA1 gene that makes her more vulnerable to cancer, and as a result, the mom of one has dealt with multiple medical conditions in her time. The star was diagnosed with breast cancer in 2008 and underwent a double mastectomy, had her ovaries and fallopian tubes removed, went into surgery-induced menopause, and has been fighting insomnia for years, according to People Magazine.
But every time, Applegate has felt the need to talk to her fans about what she's going through — with the intention that perhaps they might be dealing with something similar. 
The star said in 2018 that she felt she had a responsibility to her fans to be open about her conditions.
"If you do have a voice to do it, which we [as actors] are fortunate to have this platform to be like, 'I am just like you, I can't sleep, I feel like crap a lot of the time because of this, but I want you to feel okay with it and not feel shame about it and get information about it so that you can have a better quality of life,' " Applegate told People in 2018. "And same goes for my battle with cancer."
Applegate even shared personal tips on how to battle insomnia in one interview, and encouraged people to turn to Why So Awake to learn more facts about their condition.
"That was why I talked about my ovaries, because that was also something very private but I just found myself like, yeah, I guess you should know that I took my ovaries and fallopian tubes out in September and I am going through menopause," she added. "Let's talk about that, let's talk about what that's like at 40-something, to be going through that, and know that you're not alone."