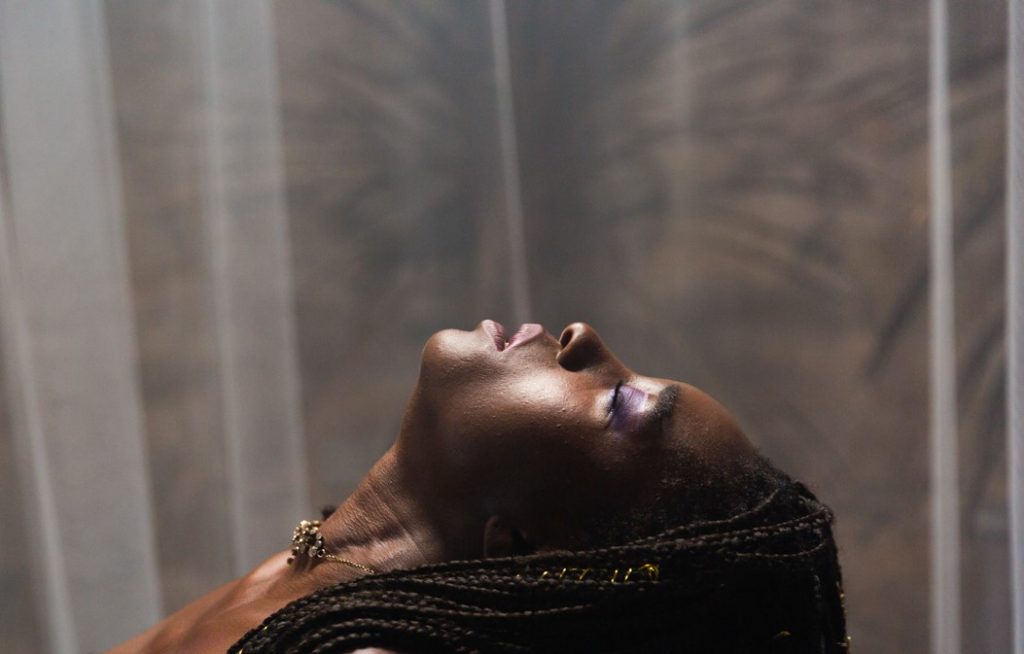 While research on pornography as an industry is scant, studies do show that people of all sexual orientations and gender identities enjoy it.
Yet much of what's readily available is made with the cisgender male gaze in mind. And the reason is simple: men are often the ones making mainstream porn. From names you know — like late Playboy publisher Hugh Hefner and Hustler creator Larry Flynt — to less familiar (yet still powerful) players like the dude crew behind industry giant MindGeek, much of what springs to mind when one thinks of pornography is quite literally man-made.
What about those who don't identify as such? Because beyond bits of research, there's also anecdotal evidence offered up by those who make what's broadly called "feminist pornography" of a growing market for sexual content outside the man-focused norm. Those viewers want to see consent, and non-white, non-straight performers — and yes, real orgasms. These creators deliver, and customers say they're happy to have some safe, satisfying options.
It's a big motivator for Erika Lust, who's been working in the field through her production company, Erika Lust Films, and its subsidiaries since 2004. Today, her films have garnered dozens of industry awards. But earlier on, distributors told her "there was no market for women" producing pornography. Angered, Lust self-published her work online — letters poured in soon after, she says. "[T]here were people out there who wanted alternatives to online pornography."
And not just the types of people you'd assume, says Jennifer Lyon Bell of Blue Artichoke Films. In 2006, the Harvard grad launched to combat the lack of diversity and the emphasis on men's pleasure she'd noticed as a viewer. "When I first started up, I thought this was going to be a company for women," she recalls, adding that she quickly learned how expansive the ethical porn-seeking audience actually is.
But despite knowing, often firsthand, of the widespread desire for more inclusive, less problematic erotic content, they and founders like them still struggle to scale.
Hurdle After Hurdle
These entrepreneurs are hamstrung by difficulties that firms in other industries simply don't face. Indeed, running a sex-based business is "a huge battle, every single day," says Cindy Gallop, founder of sexual social networking site MakeLoveNotPorn.
Gallop's platform allows users – over 1 million to date – to share their raw, real works, in her bid to combat misconceptions about sex that occur "when today's total freedom of access to hardcore pornography online meets our society's total reluctance to talk openly and honestly about sex." But she spends a significant chunk of her time grappling with mundanities like payment processing, "because whether it's PayPal or Stripe or major credit card processors, the terms of service say 'no adult content."
Banking is a big problem for these founders, too. Even something as routine as sending newsletters is a hassle. Gallop says she often seeks out managers to explain her mission and gain access to services, with mixed results. "It's a very labor-intensive process," she adds.
Lust knows those pains, calling it "a never-ending battle to exist online. I and other women in the industry continuously have non-explicit photos removed, accounts deleted or shadow-banned, and hashtags removed" on social media. Such sites have also taken censorship measures ranging from flagging images of nipples to banning suggestive uses of emojis.
Funding is another huge problem. While their motivations are largely artistic and political, "I'm still running a small business," notes Courtney Trouble – and as such, money matters. They are the founder of No Fauxxx, which bills itself as one of the longest-running queer pornography websites in existence. Trouble wanted to see their genderqueer self represented in pornography – visually, spiritually and artistically – and set out to make it so in 2002. But still, "I'm doing everything myself" to keep costs minimal. 
These creators primarily fund future projects using profits earned from previous works — and without that cash, they can't continue to create, they say. Meanwhile, these founders point out, tech company MindGeek and its pornographic portfolio can snag loans of over $350 million from hedge funds like Colbeck Capital.
MindGeek is an especially large-looming figure in the industry, as its properties — from streaming sites like PornHub to production companies like Brazzers — are among the biggest makers and distributors of pornography in the world. Despite numerous lawsuits, it's projected to make $460 million in revenue this year. Compare that to Gallop's estimated 2021 revenue of $720,000. (The other entrepreneurs interviewed declined to disclose revenue figures.)
"In any other industry, that monopoly would not be allowed to exist," Gallop says. But without any oversight, big players "continue to squeeze, to the margins, the many brilliant female and queer [makers] who don't get the traffic, numbers and revenue they deserve." Trouble quips, to that point, "There are probably people with Etsy stores that make more money than I do."
Plus, the vast majority of the companies finding "crossover" success are still led by men — and Lust says the differences in access to resources and profits aren't coincidences. "When a woman takes ownership of her own body and presents herself and her sexuality in the way she wants, she is censored," she asserts.
Politics, Patriarchy and Pleasure
Still, feminists are anything but unified when it comes to revolutionizing porn. For decades, they have debated whether sexual content can be made ethically. And a significant divide remains between those who don't believe feminist porn exists — with that camp citing concerns over exploitation and the reinforcement of antiquated power dynamics — and those who support efforts to make it.
Those on the latter side began taking matters into their own hands decades ago, with erotic film producer Candida Royalle, sex-positive author Susie Bright, sex educator Annie Sprinkle and more joining the ethical-porn fray in the 1980s. Founders like Lust, Bell, Trouble and Gallop, as well as contemporaries like queer-porn-studio founder Shine Louse Houston, are following in those footsteps, hoping to show both naysayers and the broader porn-watching public that erotic content can be empowering, inclusive and safe — as well as hot.
To that aim, they undertake on-set safety measures like regular STD tests and conversations on consent. For Gallop's social-network business model, her team reviews every video submitted. And if anything seems off — say, suspect camera placement or possible discomfort — it's rejected. But this isn't to say that the feminist porn oeuvre has been perfected. Take Bellesa, which rebranded itself as a pornographic film company but began as a streaming site. Despite positive write-ups for its woman-focused model, the company came under fire in 2017 for failure to pay creators for videos it hosted.
All the more reason why the founders we spoke with say they take extra steps, including donating to organizations that support sex workers, promoting fellow erotic filmmakers and encouraging social media campaigns like #PayForYourPorn. They each aim to keep societal discourse on sex going, too, because "we still live in a predominantly sex-negative culture, where we are taught to keep eroticism private and hidden, and to not enjoy sex too much" — to our collective detriment, Lust says.
But they also hope to effect change through the sexy stuff itself — because even in adult content, representation matters, they say. "Pornography may seem frivolous, but it's actually quite powerful. It … sends a message about what sexuality is, what sex looks like," Bell says. "Creating this sort of erotic content [shows] that you have a right to exist, to have pleasure."