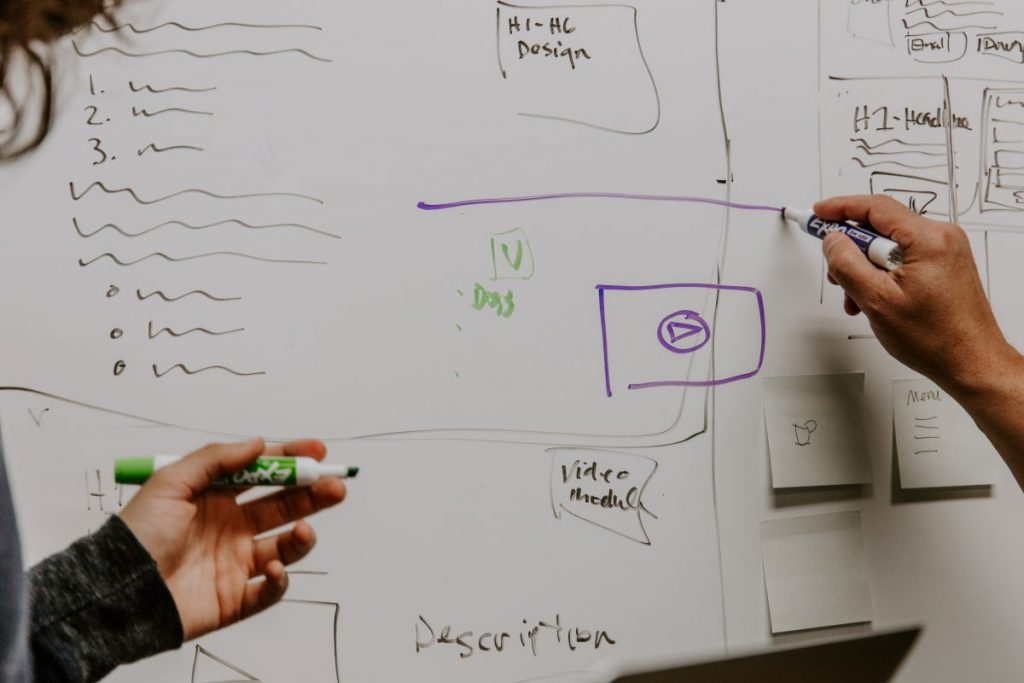 Each day, I help entrepreneurs everywhere incorporate or form LLCs for their startups. One of the first steps in starting a business is to name the business. I recommend that anyone naming a small business for the first time brainstorms at least 3 to 4 potential business names.
Why should you make a list of alternate business names? Many entrepreneurs often think of a name that they believe is "the one" for their business. However, several factors need to be taken into consideration before they decide to use this name. How does it look and sound? Can you easily spell it? Have you consulted family, friends, and even your potential customer base for their feedback about the name? And, if you do decide to go with this name, is it available for use?
Your business name will differentiate your company from the competition and allow customers to easily identify your offerings and services. Here are a few areas to consider when naming a business as well as how to protect the name through trademark registration.
1. Utilize Relevant Keywords
This tip tends to be utilized most often when obtaining a business domain name. It's not a requirement to use keywords when naming a small business. However, if there's a specific target audience you're trying to reach it may be a good idea to consider using keywords.
Select two or three words that incorporate relevant keywords or your geographic location. These keywords should be directly related to your offerings and optimized for SEO. This will help increase search engine rankings for your business and, in time, increase your website traffic.
For example, let's say your small business is a pizzeria based out of Chicago. Some of the keywords you may consider using for this business name may include "pizza," "pizzeria," or "Chicago."
Sometimes both a relevant keyword and location may be used, or one may be chosen over the other. This allows a business name to become more SEO-friendly, as online users may be searching for these terms. It's also self-explanatory. Relevant keywords quickly explain to potential customers the industry you're in and your offerings. 
2. Keep It Short
Short business names have more benefits than being SEO-friendly. A short business name is often easy to spell, read, and speak out loud. 
Your business name will likely make public appearances everywhere from social media handles to the sign at a storefront. When in doubt, keep it short and simple. A helpful spelling tip is to choose a business name that is five to 10 letters long with a minimum of one hard consonant in it (think Google, Starbucks, Verizon).
3. Avoid Special Symbols
Ever thought about adding a symbol to your business name, like an exclamation point, hyphen or a dollar sign? 
Skip it. It might seem like a cool idea on paper, but special symbols clutter business names. Customers might have a hard time spelling out the name and business owners will struggle to find matching domain name URLs.
(Editor's note: Journalists also dislike special symbols or ALL-CAPS or all-lowercase and will often convert a "unique" business name to conventional grammatical style anyhow. Just ask Yahoo.)
4. Reflect Your Brand
As you think about your business name, consider how it ties back to your brand's offerings and message. Does it make sense to your target audience? Does it reflect your brand and its offerings?
Do not go so far outside the box in naming your business that you lose sight of how the name connects to your brand. Brainstorm words and concepts that tie in with your mission and values.
5. Seek Feedback
You may think your business name looks and sounds pretty good, but what does everyone else have to say? 
Seek feedback from family members, friends and mentors regarding your business name. Listen to how they pronounce the name and note whether they have any difficulty in doing so. How does it sound when spoken aloud? Does the business name sound meaningful? Is it aesthetically pleasing? Can you understand from hearing it spoken out loud what your brand offers? And conversely, do they understand what your brand does and offers simply by saying this business name? 
And don't forget how it looks. Consider famous examples like Who Represents, a site that provides professional contact information for artists and athletes. Its domain name — whorepresents.com — could be misinterpreted as something a bit more sensational.
Your business name does not need to be perfect. However, it is a name that will identify your brand for years, even decades, to come. You should be satisfied with how it sounds, spells, and speaks to your mission right now and well into the future.
6. Conduct a Name Search
Now that you have some tips for naming your business, it's time to register for its trademark.
Trademarks include forms of small business intellectual property like business names, logos, slogans and designs that distinguish a business and its visibility to the world. 
The best way to protect a business name is by filing for a trademark. Registration at the federal level ensures that the owner maintains exclusive rights to the name. This means no other brand may attempt to plagiarize or infringe upon the mark.
Before you fill out a trademark application, it's a good idea to conduct a name search. You may do this with the help of a reliable and trustworthy third party incorporation filing service (full disclosure: we do this at MyCorporation) or by searching through the Trademark Electronic Search System (TESS) available through the United States and Trademark Office (USPTO). 
If you discover an exact or similar trademark is already registered or pending registration, do not attempt to register your mark. Try reviewing alternate business names instead. (It's a good idea to have backups, right?)
If the business name is available, file a trademark application to register it. Remember to pay the required filing fee and submit your application materials to the appropriate point of contact. Shortly thereafter, depending on if you choose to file through standard or expedited filing options, you will receive the rights to the trademark and be able to protect a key asset for your small business.
Deborah Sweeney is the CEO of MyCorporation.com which provides online legal filing services for entrepreneurs and businesses, startup bundles that include corporation and LLC formation, registered agent services, DBAs, and trademark and copyright filing services. You can find MyCorporation on Twitter at @MyCorporation.