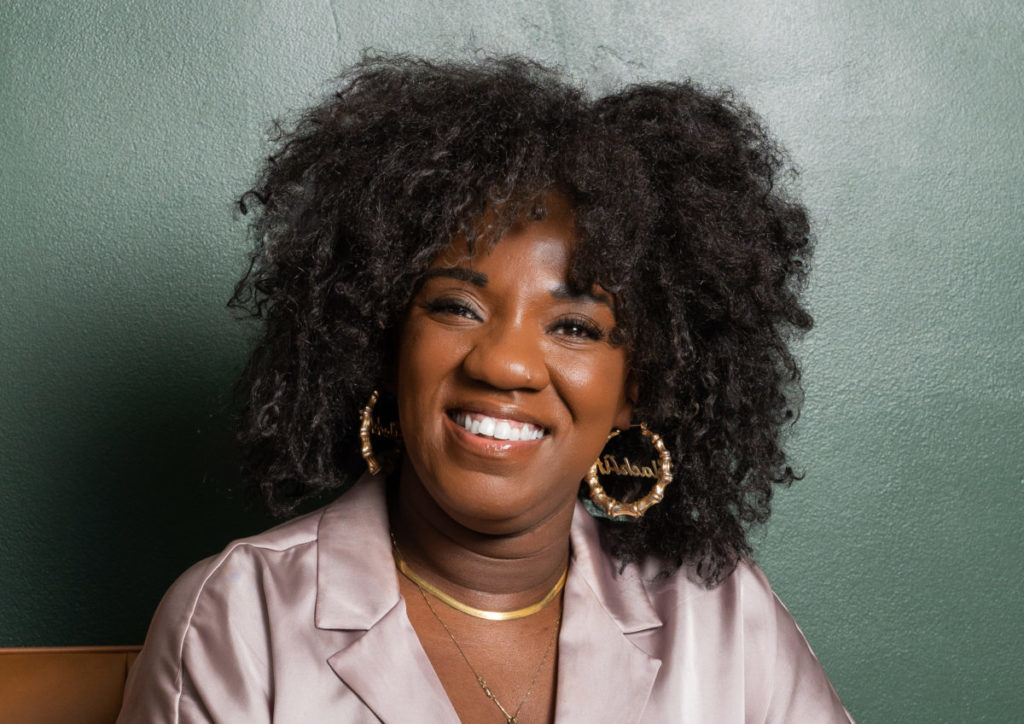 It's National Black Business Month – making this a great time to reflect upon the fact that Black women entrepreneurs continue to start up at rates that outclip everyone else.
They already run over 2.7 million businesses nationwide, and are launching more new firms than any other demographic group. Yet they still struggle to scale these businesses, grappling especially with less access to startup funding and growth capital. The pandemic has also had a disproportionate financial impact on Black-owned businesses across the board.
That's why Nikki Porcher, founder of nonprofit business support network Buy From A Black Woman, is leading a campaign to garner support for Black-women-owned businesses beyond the confines of any commemorative, month-long celebrations. In addition to curating and regularly updating a comprehensive digital directory, her organization hosts an accelerator program, offers grants and scholarships, and hosts shopping events, among other efforts.
"Black women show up in so many ways, in so many times, for so many other people – other communities need to support them, without hesitating or thinking," she says.
Part of supporting Black-women-owned businesses means being an "ongoing, conscious consumer," she says – and that's gotten a lot easier, thanks to technology. For starters, to find a Black-woman-owned brand, you can simply let Google do a lot of the work for you. "Put 'Black-owned' in front of any [product] you're looking for, and you'll find businesses to support" that sell it.
And she does mean "anything." In a social media post, Porcher listed nearly 2 dozen brands owned by Black women that play parts in her morning routine: from the sheets she wakes up on, to the toothpaste and face wash she uses to get ready, to the coffee she drinks before heading out the door. "There's no reason why everyone is not doing the same thing," she adds.
Also, "there are many organizations [like Buy From A Black Woman] that have resources for you to shop directly from businesses owned by Black women and Black people." In larger cities, outfits like Black-Owned Brooklyn or Village Market Atlanta aim to connect shoppers with local Black brands. If not, searching by location and product can still help, as you can likely find a nearby Black woman entrepreneur to support (though shopping Black women's e-commerce stores remains an option if not).
Then, there's the matter of "maintaining patronage" of these companies, she says, and thinking long-term about how one can sustain support of Black-women-owned businesses. This is an especially important point following a drop-off in solicitation of Black businesses after "buying Black" became a form of protest of police brutality following the 2020 murder of George Floyd.
Indeed, consistently buying from Black women "goes back to doing the work and being intentional about it," Porcher says.
In addition to Porcher's work, which lifts up the great, smaller sellers, some major retailers are making this sort of conscious consumption easier to accomplish. Beauty chain Sephora and department store giant Macy's are among the stores that have signed on to The Fifteen Percent Pledge, committing 15% of their shelf space to Black-owned brands.
If shoppers take such action, they could inspire others to do the same, further helping Black women entrepreneurs thrive, Porcher adds. "If you say, 'I'm going to be an intentional consumer' … and then tell your friends to do the same," it can turn individual action into group momentum. You can also be thoughtful about giving gifts that come from Black-owned businesses, to that aim.
At the end of the day, "everything is a choice we make, every day. You can make the commitment to support [Black women entrepreneurs] all year long," Porcher says. "It's really just that easy."
This article, originally published Feb. 23, 2023, has been updated for National Black Business Month.