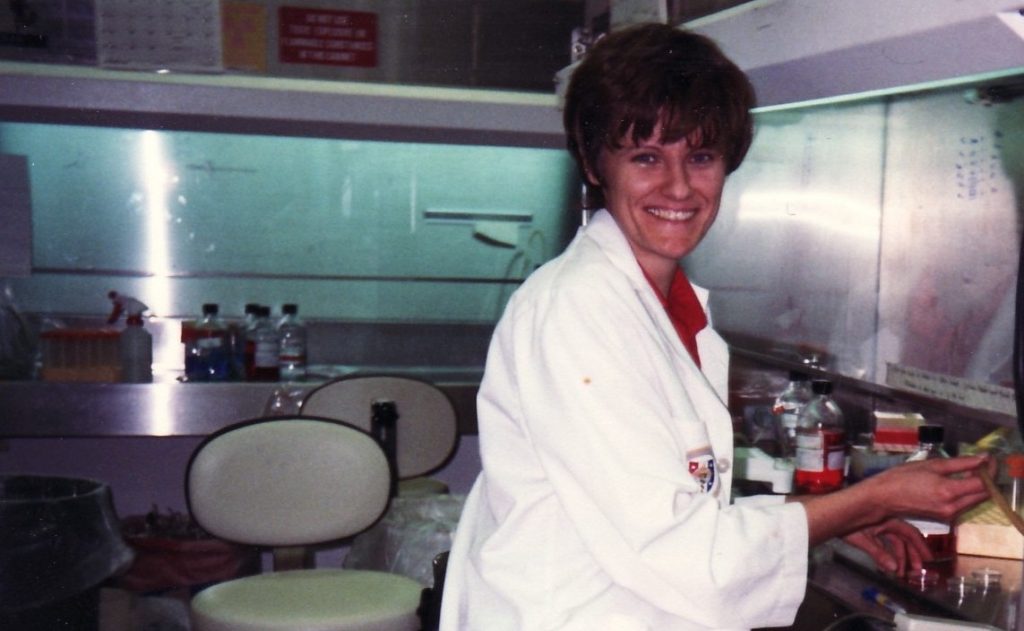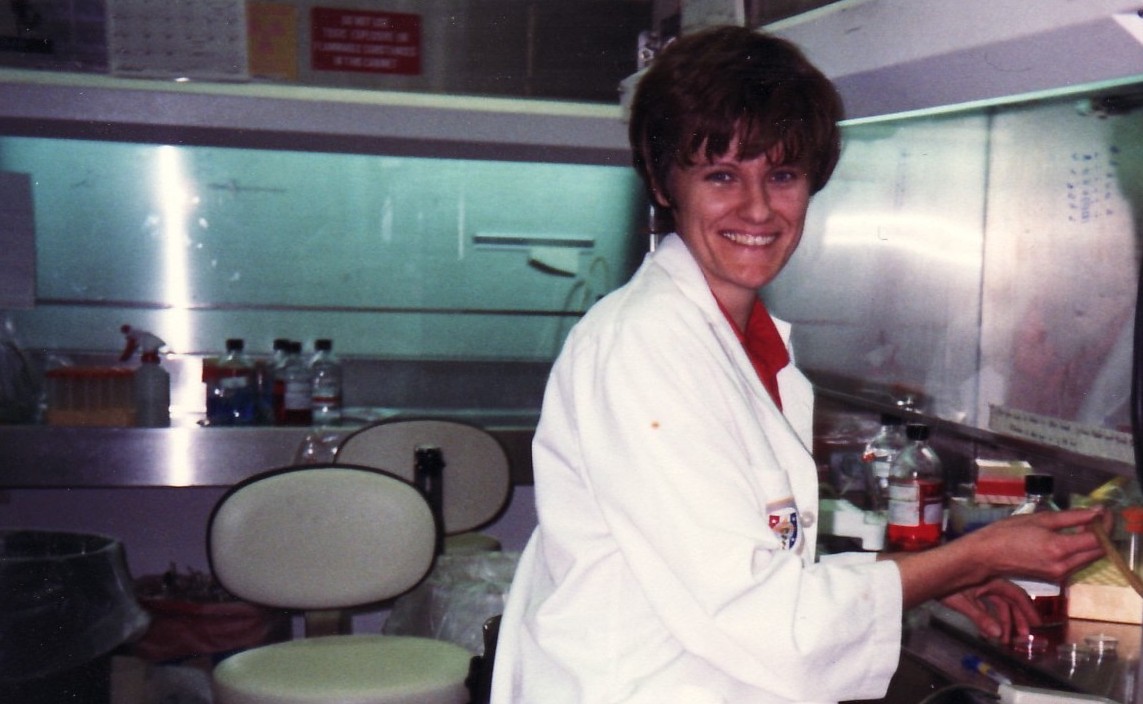 The world is betting on vaccines to serve as a bridge to an "after" time that looks more like the before times. And the heads of Moderna, Pfizer, Johnson & Johnson and AstraZeneca — all men — are the ones who have visibly been leading the vaccine effort.
But the miracle of the vaccines currently being distributed is the result of the dedication and determination of a number of extraordinary scientists, and many of the key players are women who have toiled for years behind the scenes — often for little pay and even less recognition.
Sarah Gilbert was the brains behind AstraZeneca's Covid-19 vaccine. Kathrin Jansen worked around the clock on Pfizer's shot. Kizzmekia Corbett at the National Institutes of Health helped design the Moderna vaccine. Lisa Jackson at Kaiser Permanente Washington Health Research Institute oversaw the world's first clinical vaccine trial. Nita Patel leads an all-female vaccine development team at Novavax. The list goes on.
[Related: This Female Scientist Is at the Helm of Finding a Vaccine for Coronavirus]
But perhaps no one exemplifies the obstacles faced by women in science — and the sheer will to persevere — more than Hungarian-born biochemist Katalin Kariko, who is now a senior vice president at German-based company BioNTech.
When she appeared on Skype for our interview from her home office in Philadelphia, I quickly got an idea of her work ethic (and her sense of humor). She noted that every hour, approximately 11 papers related to Covid are published in scientific journals — but she couldn't read them because of pesky reporters such as myself.
"While we are talking here, I am missing reading those 11 papers," she said. "How [will] I catch up?"
Raised in a small adobe house in the former Eastern Bloc with no running water or refrigerator, Kariko ultimately made a groundbreaking discovery related to mRNA that would help change the course of the pandemic. Colleagues and prominent researchers are calling for Kariko and her collaborator Drew Weissman to win the Nobel Prize.
But for years, Kariko faced rejection after rejection when she applied for grants, and she was demoted at University of Pennsylvania, where she worked. It is the story of countless female scientists who are told "no." Despite making up nearly half of the workforce in the country, only 27% of women work in STEM, according to the U.S. Census Bureau. The field is rife with well-documented cases of sexism, bias and flat-out misogyny.
Kariko understands the effects of this lopsided landscape. "I felt many times that I am not good enough," she said.
But she did not let these challenges, which might have made another person quit and find another career path, derail her obsessive work on mRNA. "You have to say, 'Okay, what can I do?'" she said. She toughed it out, absorbing the feedback she received and refining her research questions.
Kariko met Weissman, a professor of immunology at University of Pennsylvania, in 1997. In 2005, they made the key discovery that allowed two companies, BioNTech and Moderna, to harness messenger RNA as a therapeutic for their vaccines. And their breakthrough is just the beginning — it has set the stage for the use of mRNA, the genetic messenger that the body uses to turn DNA code into proteins, for possible vaccines that prevent a range of other diseases, from cystic fibrosis to cancer.
Seeing the Potential of mRNA … and Women in Science
Moderna was one of the first biotech companies to see the potential of mRNA and Kariko's work. Noubar Afeyan co-founded the company in Cambridge, Massachusetts, about a decade ago after hearing a pitch from researchers from MIT and Harvard. He became excited about exploring the possibilities of mRNA.
Born in Beirut, Lebanon, to Armenian parents, Afeyan, who was an early supporter of The Story Exchange, said he and his team are working to figure out how to get more women in decision-making positions (of the 10 people on Moderna's Executive Committee, three are women). He thinks that many women in science feel like outsiders, a feeling he can relate to as an immigrant.
"We've taken quite a few steps internally to try to figure out what's keeping us from having more candidates that are women, in not just CEO roles, but in many of the leadership roles," he said in an interview. The lack of women in powerful positions is frustrating, he added, "because we have plenty of women who are scientists, managers, leaders in their own rights. It's an important but constant struggle."
[Related: A Successful Entrepreneur Shows What It's Really Like to Be an Immigrant]
One question he has asked of his team: "'What more can we do to come up with out-of-the-box ideas?'"
Afeyan and his team actively courted Melissa Moore, a longtime researcher and professor whom he describes as a "world-class RNA scientist, no caveat."
In 2016, Moore came on board as chief scientific officer of Moderna's mRNA research platform, where she oversees what will be "a new generation of transformative medicine" for patients, according to the company.
Moore was a big part of the reason why Moderna was prepared for the pandemic; Moderna had planned a "dress rehearsal" for a coronavirus scare in December 2019. The company's sequence for the vaccine came out in January 2020, a week before the first confirmed coronavirus case in the U.S.
"We were perfectly positioned at the time and we had put 10 years of research into both understanding how to design the right mRNA," Moore said in an interview. "We were in clinical trials. We were just in the right place at the right time. And we were already working on pandemic preparedness."
Moore, who worked in academia for two decades before joining Moderna, recalled the boys' club atmosphere that made it difficult for women to get their foot in the door. Back in the early 2000s "one of the things that was really frustrating for those of us who were women who were at the top of our game — senior academic women — is the lack of relationships of women with companies," she said.
Overcoming gender bias "takes [male] allies, but it also takes women staying in the game," she added. "A lot of times, particularly young women take themselves out of the game."
Moore attributes her own staying power to being on the Asperger's Syndrome spectrum. "I'm not as socially attuned to what other people think of me," she said. "I often see a problem and I'll just go fix it and not say, 'Oh, I should get permission to do that.'"
Now she wants to encourage more diversity not just in the ranks, but at the very top of the field. "For me personally, I'm interested in continuing to increase diversity of not just women, but all kinds of diversity on both scientific advisory boards and on boards of directors," she said. "That's something I'm working on currently."
Fleeing the Cold War and Encountering Skepticism
Before she became the head of vaccine research and development for Pfizer, Kathrin Jansen created the now-widely used vaccines for pneumococcus for Pfizer and the human papilloma virus, which causes cervical cancer, for the company Merck.
But at nearly every step of the way, she appears to have been met with doubt and even vitriol from her bosses and colleagues — in one instance, she was screamed at by a senior medical researcher in the hallway of Merck, which is based in New Jersey, she recalled to Stat, a health news arm of The Boston Globe. (Jansen declined requests to comment for this story.) Other co-workers running the company's finances reduced the budget on paper for Jansen's project, thinking it would lead to nothing.
But, similar to Kariko, Jansen did not let these disturbing episodes make her lose focus.
[Related: Female Healthcare Workers Who Saw Worst of Pandemic Are Leading the Way Out with Vaccines]
"When you're really convinced about something and you have the intuition that you may be on the right track, I think it's really important to stick to your guns," Jansen told theSkimm in March.
She also knows something about hardship from the earliest moments of her life. Born in East Germany, she fled with her family to West Germany shortly before the construction of the Berlin Wall in 1961. Her fascination with science began when, as a child, she became afflicted by frequent throat infections and coughs, and her father would always have some medicinal remedy prepared.
"You're a small person and you have this violent cough and you feel sick as a dog," she told the news outlet. "And then you get this drug. And it makes you feel better."
Now, she leads a team of more than 700 researchers at Pfizer, which gave the company a competitive edge in its recent vaccine rollout.
These three women, all at retirement age or close to it, will continue to drive the conversation — and the science — around the Covid-19 vaccines, which are constantly being analyzed and updated as deadlier and more contagious variants emerge.
[Related: 'If Not Now, When?' Women Entrepreneurs Launch Mid-Pandemic]
Most have said we will likely require an annual booster shot moving forward. But with new challenges also come new opportunities, and the women said they feel encouraged by the technology at their disposal and the growing recognition of their work.
"I would give credit to everybody else, all of these people who came before me," Kariko said. "Because whatever they discovered, I built on them. Just keep going."
And then she hopped off the call to get to the 11 scientific papers she'd missed.