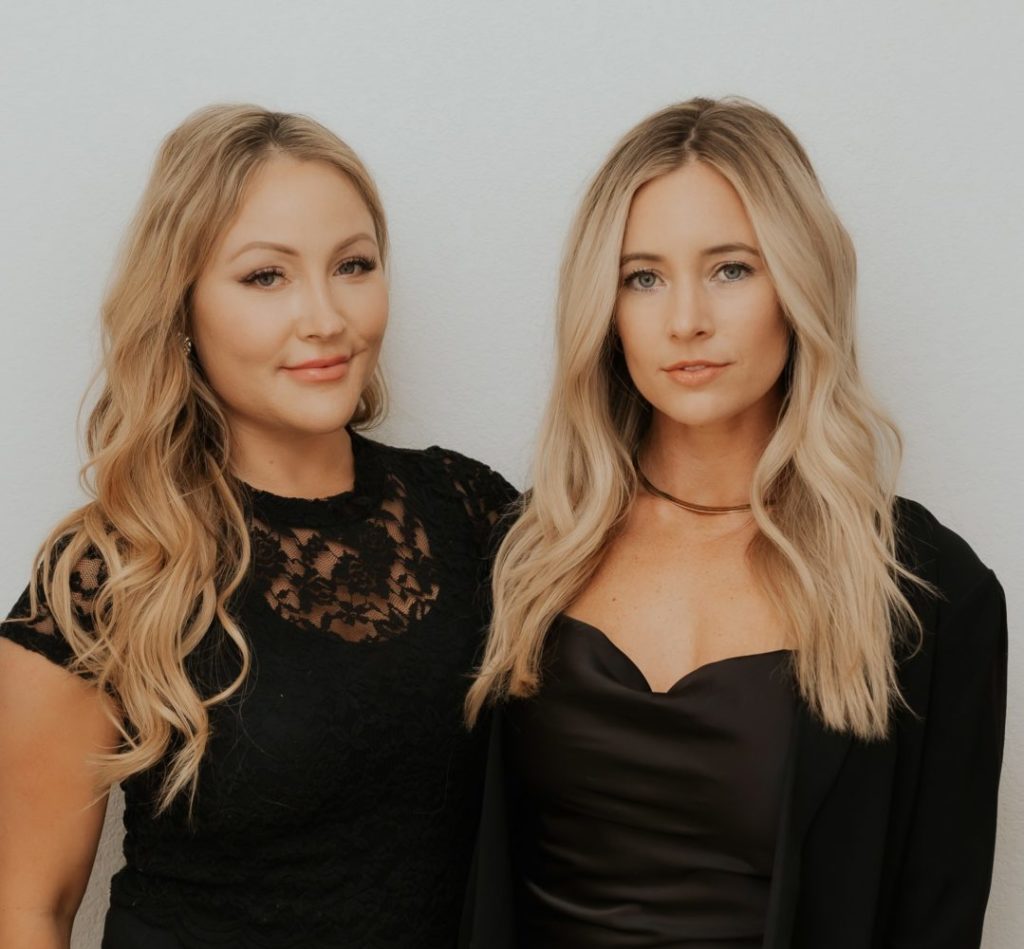 After struggling with chronic cystic acne for over a decade, Danielle Gronich decided that there had to be a better way to heal her skin without sacrificing her holistic health. After conducting some clinical research, she took a leap and earned her license as a clinical esthetician and acne specialist. Gronich then opened The San Diego Acne Clinic in 2014, and quickly gained a reputation as "The Acne Guru" by helping thousands of clients. One of them was certified holistic nutritionist Kayleigh Christina, who was so impressed with her results from Gronich's clinic that she suggested they join forces. In 2017, Gronich and Christina co-founded CLEARstem, a nontoxic anti-acne and anti-aging skincare line. In less than 5 years, the Los Angeles-based duo has built a multimillion-dollar business with an international pool of customers.
Here's our lightly edited Q&A, from The Story Exchange 1,000+ Stories Project.
How is your business different from others in your industry?
Anti-acne products age you, while anti-aging products cause acne. That's because other non-toxic skincare lines contain pore-clogging ingredients. Ours, however, were formulated in partnership with a world-renowned cosmetic chemist to be both clean and effective for acne-prone, sensitive skin.
Tell us about your biggest success so far.
Our goal is to empower this community with the tools they need to achieve skin confidence, without sacrificing their holistic health in the process. We have received thousands of incredible testimonials on how our products, protocols and holistic skincare routines are clearing people's skin and amping up their confidence. Success stories from our community are the foundation of our success as founders!
What is your top challenge and how have you addressed it?
Bootstrapping the business. To this day, we've never taken investor funding. Learning how to leverage our earnings for larger media opportunities and product launches has come with a consistent learning curve. We've found that taking bigger financial risks always leads to bigger growth – but candidly, we still struggle with having faith in our cash flow.
Have you experienced any significant personal situations that have affected your business decisions?
In her early 20s, Kayleigh suffered from a breast tumor and chronic gut issues. She also went through a divorce that interfered with her ability to show up for work. Our business really took off when we both decided to prioritize our individual wellbeing and our relationship with one another, rather than more directly focusing on scaling the business. We continue to invest in going to therapy together as co-founders, and keeping our relationship in check. It has been absolutely essential for fostering a positive team dynamic, and has indirectly accelerated the brand's global expansion.
What is your biggest tip for other startup entrepreneurs?
The hustle mentality will only get you so far. There's no point in burning the candle at both ends if your business is just going to burn out in a year. We're in it for the long haul, which means that we take our personal health and wellness very seriously, in addition to our relationships and hobbies outside of work. That's the true key for building a sustainable business that can weather any storm.
How do you find inspiration on your darkest days?
By anchoring ourselves in our daily routines. Both of us are extremely passionate about health, wellness and mindfulness, and that's part of why we love living in southern California! Nothing fills our cup like long walks with close friends and being of service to others.
What is your go to song to get motivated on tough days?
Kayleigh's is "Anthem Part.2" by Blink 182. Danielle's favorite song – to really rally the energy – is "Yeah" by Usher.
Who is your most important role model?
We have so many! I, Kayleigh, really admire Hillary Kerr, founder of Who What Wear and host of Second Life podcast. As someone who's worn many hats and had many roles prior to starting CLEARstem, I love Hillary's narrative around building your career capital and not rushing the process.◼
Instagram: @clearstemskincare
Facebook: @clearstemskincare
Youtube: @clearstemskincare
TikTok: @clearstemskincare
Check out our Advice + Tips for entrepreneurs starting-up
Watch our latest videos
Subscribe to our podcast