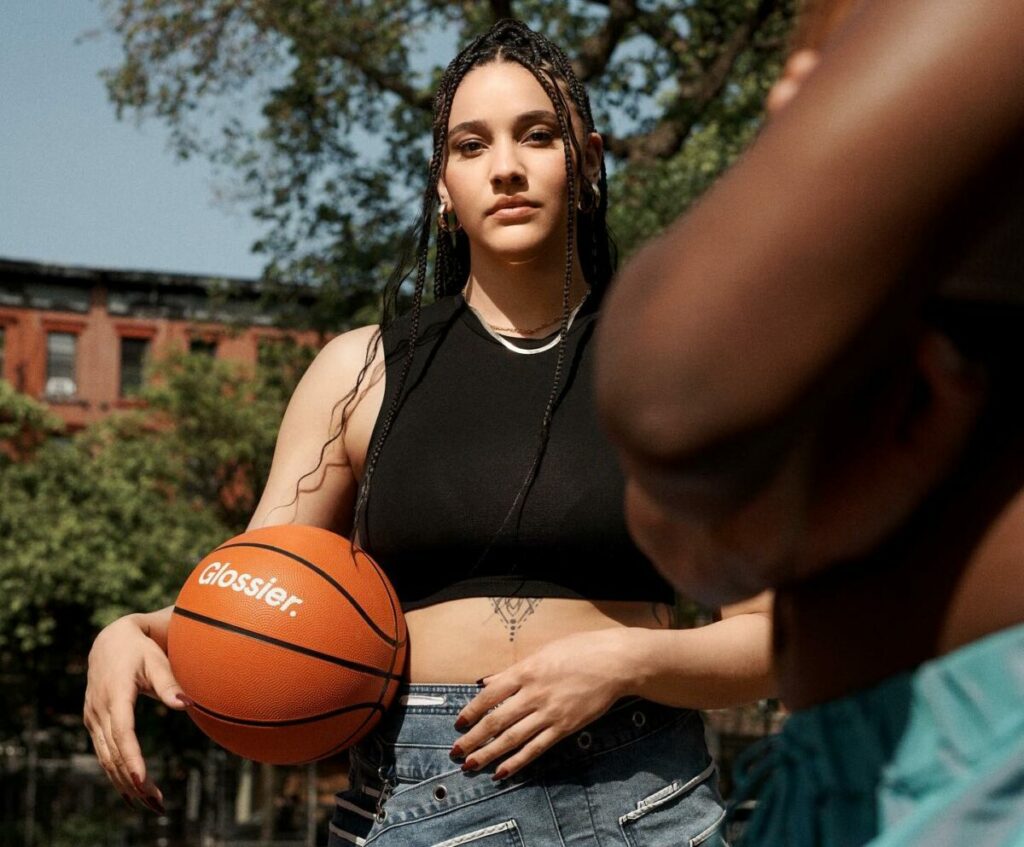 It's a deal that could bring out the best in both sides.
Multimillion-dollar beauty brand Glossier is officially teaming up with the Women's National Basketball Association to become the league's first-ever beauty partner.
However, that wasn't always the goal. "Initially we were hoping to team up with a few players. And instead, this transformed into a full-fledged partnership with the league," Veronika Ullmer, Glossier's global head of corporate and consumer communications, explained in an exclusive announcement to Essence.
As part of the collaboration, Glossier will be extending its "Body Hero" line of bath products, including washes and soap bars, and its "STRETCH" line of 32 foundations and concealers.
The two entities began working together in 2020, when the "Body Hero" line first launched. Through that initial collaboration, an idea for a stronger partnership began brewing. "When we think about who a 'Body Hero' can be, there are so many amazing types of people who fit that criteria," Ullmer noted. "But the women of the WNBA stuck out to us with their talent, brilliance, and tenacity on and off the court."
Players like Chicago Sky's Izzy Harrison told Essence that this sort of team-up is long-overdue. "[W]hen people think about [the] WNBA, or really most women's sports, we don't often talk about beauty – and I feel like I usually stand out in that aspect. I do like to talk about beauty, and fashion, and just – lifestyle, that I feel like gets overlooked," Harrison said.
She added, "People can finally see the dualities of women [who] are working, getting in the gym, but also just the softer side and … taking care of yourself to look good on your day-to-day."
Other players, including Ariel Atkins of the Washington Mystics, Diamond Miller of the Minnesota Lynx, and Stephanie Soares of Dallas Wings, will also be featured in collaborative campaigns.
And like Harrison, they're excited about the possibilities of what a beauty brand partnership could mean for women basketball players. Soares told People magazine that wearing makeup "goes far beyond our physical appearance. Instead, we can display our inner beauty by demonstrating qualities such as kindness, compassion, love and honesty."
That, Ullmer told Essence, is the broader goal – for all customers. "Glossier's vision is to change how the world sees beauty," she says. "[O]ne way that comes to life is through our commitment to creative inclusive products and showcasing diversity in our campaigns."