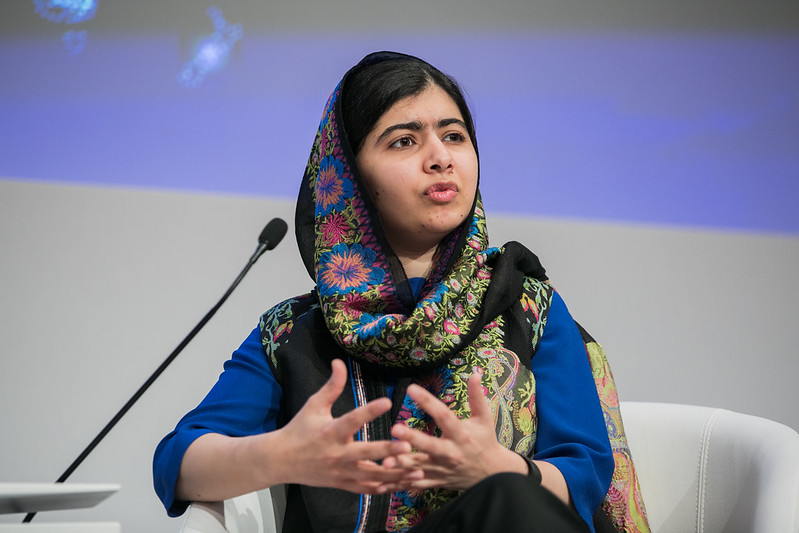 Malala Yousafzai is scared for Afghan girls, and she knows firsthand what the Taliban are capable of.
Yousafzai, who took a bullet to the head when she was a 15-year-old schoolgirl in northern Pakistan, appeared on the Today show to sound the alarm after the fundamentalist group re-gained a foothold. They entered the power vacuum left by the U.S. after President Joe Biden pulled out remaining troops from the region in August.
"The Taliban are known for this political ideology that they do not accept women as equal to men," the educational activist and Nobel Peace Prize laureate told Savannah Guthrie. "They announced that boys can go to school, but they did not mention girls. They're doing these political gatherings and meetings, and we do not see a single woman there. Women have just suddenly disappeared from that public, social, political life."
The extremist group has said it would practice a more lenient regime and allow women to go to work and school, unlike the first time they gained control of the country in the 1990s.
But Yousafzai worries about the legitimacy of their vows — since the seize, they've kept women away from work and abolished the Ministry of Women's Affairs.
The headlines about the crisis in Afghanistan resonated with Yousafzai as she underwent surgery as part of her "longtime recovery from that one bullet."
"For me it was just a reminder that for one individual, it takes that many surgeries and that many years to actually fix the scars from just one bullet," the Oxford University graduate said.
"We cannot imagine the millions of bullets that the people of Afghanistan, and people in parts of Pakistan, have taken in the past two to four decades," she added.
In recent weeks, Afghan women have taken to the streets in peaceful protest. Sadly, some were beaten, but they were not defeated.
"We need to demand our rights, not just for us, but for our next generation, our children," one Afghan woman who was hit at the Kabul protest told the BBC in early September. "We know the Taliban will find us and might target us. But we don't have a choice. We have to continue."