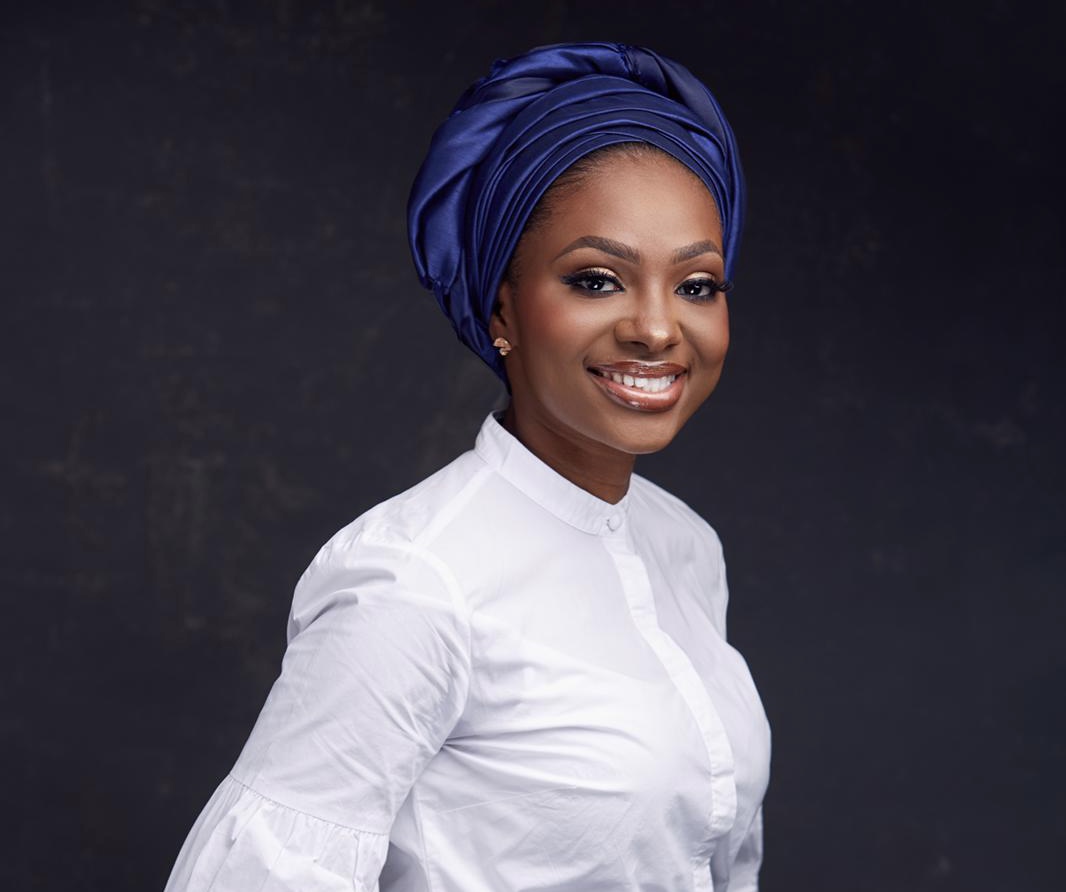 Every year for Eid, Fatima Babakura usually releases special designs for Timabee, her Canada-based luxury accessory brand. But after Covid shut down factories and delayed shipping for her in 2020, she decided not to bother this time around.
To her surprise, business has picked up in advance of Eid-al-Fitr, the first of two annual Eids, a grand celebration following 30 days of fasting during the Islamic Holy Month of Ramadan. Traditionally, the holiday brings a spike in sales for Muslim-owned businesses as those practicing indulge in the finest clothing, accessories and other goods.
During a global pandemic, businesses both new and established were preparing for dismal sales and muted celebrations. But as it turns out, Muslims across the globe are still gearing up for traditional festivities for Eid, which is likely to fall on Thursday this year based on the lunar calendar followed by Muslims.
And while Muslim-owned businesses are scattered throughout the West, most revolve around pharmaceuticals or food. Those that offer modern lifestyle items are few — a 2012 study showed only 1% of Muslim-owned businesses in the U.S. sold clothing or jewelry. In honor of this year's holiday, we decided to feature three fashion, accessory and decor brands that have embraced Muslim identity and are filling a need in the U.S. and Canadian markets.
[Related: Turning PPE Into Something Stylish and Inclusive]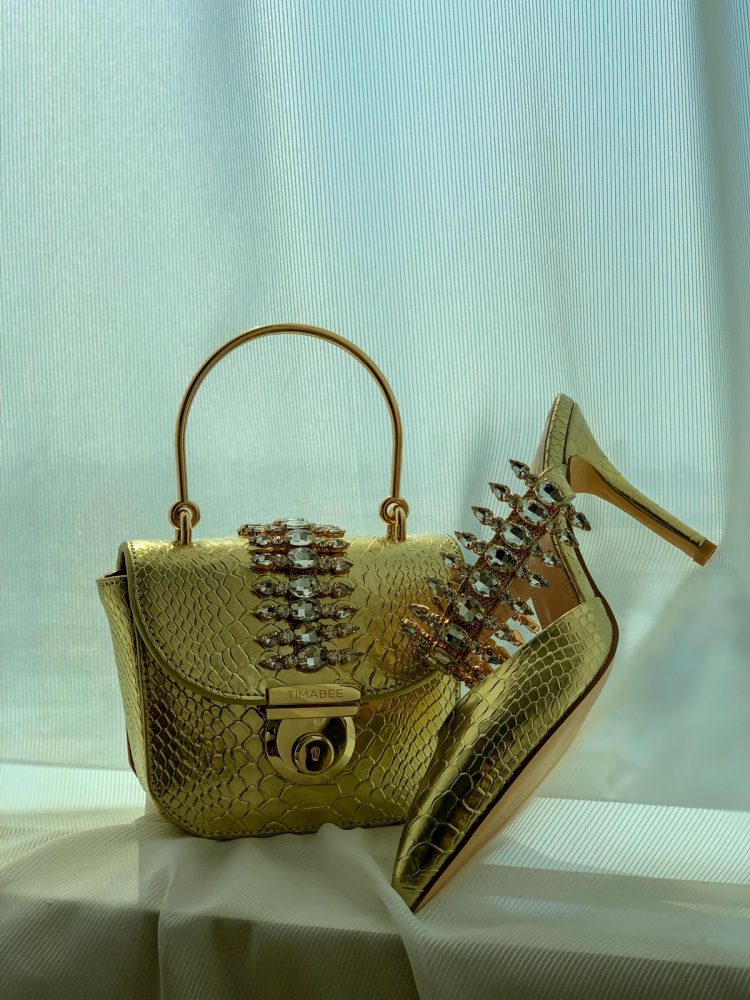 Embracing Religion in Business
Growing up in a Muslim household in Nigeria, Babakura knows that Eid-al-Fitr is an occasion when families enjoy getting dolled up. She knows her bedazzled shoes and handbags, which run between $100 to $500, make the perfect purchase for someone celebrating, or for the traditional act of gift-giving known as "eidi."
But she never meant for Timabee to be a specifically Black-and-Muslim-owned business, because to Babakura, religion is very "individualistic." She only learned to embrace it as a brand after a social media influencer in the United Arab Emirates showed off her Timabee swag in 2018, landing Babakura a large customer base in the Middle East.
"I'm a Muslim, I practice, but religion is not something I go around preaching," Babakura said. "It so happened that people from the Middle East started buying, so it became a lot of Muslims buying."
She said in past years, orders from customers for Eid led to a 20% increase in sales and on average she would receive about 200 pre-orders. This year, even without special designs, she saw approximately 100 pre-orders come in during Ramadan.
Making Prayer Wearable
Suzie Qualle of Grounded Revival, a brand for wearable tasbih, or Muslim prayer beads, said her business — which launched in January — has found customers who may find themselves in a more spiritual mindset this year. She said over the past two weeks, she has seen a nearly 40% spike in sales.
[Related: 'If Not Now, When?' – Women Entrepreneurs Launch Mid-Pandemic]
Tasbihs of good quality, or that you can wear, are not commonly found in the Muslim community around Alberta, Canada, where Qualle is based. For many, Ramadan and Eid already bring out the religious sides of them. But Qualle has found that her customers are especially tuned into the power of prayer beads right now, and that is translating into increased sales.
"There was an increase in purchases, but also an increase in engagement," Qualle, 37, said. "In Ramadan, we all go through this struggle [of fasting] together, and as a business, you have an opportunity to be relatable."
In the spirit of Ramadan, which encourages people to do good in their communities through charitable acts, Qualle has partnered with relief and development organization PennyAppeal Canada to donate 5% of total sales every month until August, and she is collaborating with other small Muslim businesses to do giveaways as well. For the upcoming holiday, Grounded Revival is participating in a giveaway with a soon-to-launch modest fashion platform called Modasty.
"All of this different activity is going to build that engagement [with] followers so that they feel connected during Ramadan," Qualle said.
Decorating Your Home and Life with Islam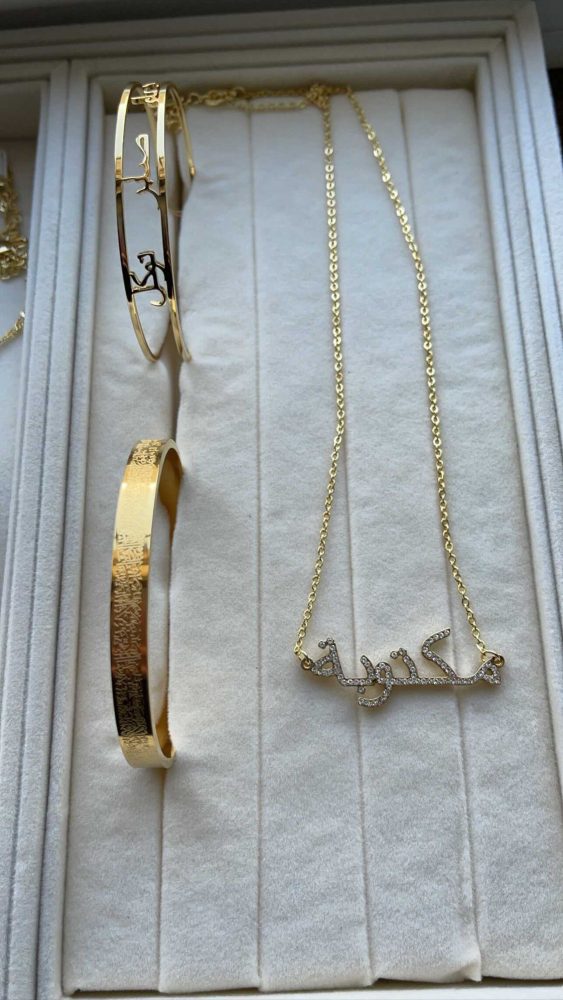 [Related: 1 Year Later, Concerns About Employees' Mental Health Are on the Rise]
Calligraphy and art aficionado Nafeesa Nasimi came onto the market with her Muslim faith — and brand — already fully formed.
The 34-year-old New York resident founded Nasimi Designs with her husband in November 2020 and they recently launched a sister brand, Nasimi Jewelry. The entrepreneur has, to her surprise, reported a 56% increase in sales between January and May.
"You would think that people have lost jobs, people would be hesitant to spend," she said. "But believe it or not, people do spend on products that have sentimental [value]."
Her designs and decor, which include everything from bookmarks for $25 to wall art for $550, are usually made of resin, and many are hand-painted with Islamic hadiths, or affirmations. Even her jewelry speaks to the Muslim faith: necklaces starting at $24, for example, contain words like "Maktub," meaning fate or destiny is in the hands of God.
"We wanted to have a community where we're able to have access to great art and design in Islamic calligraphy," Nasimi said. "We want to express our culture and belief."
Religiously-inclined jewelry, modest apparel and even Islamic wall art are rarely found in the West. But these women, while still too few and far between, are determined to change that with their brands — "Alhamdulillah," they said, "Thank God."
"A lot of female Muslims are taking the reins," Qualle added. "We demand to have more [modest] fashion available. We demand to have more Islamic products."
[Related: Building a Fashion Business Shaped by Faith and Community]