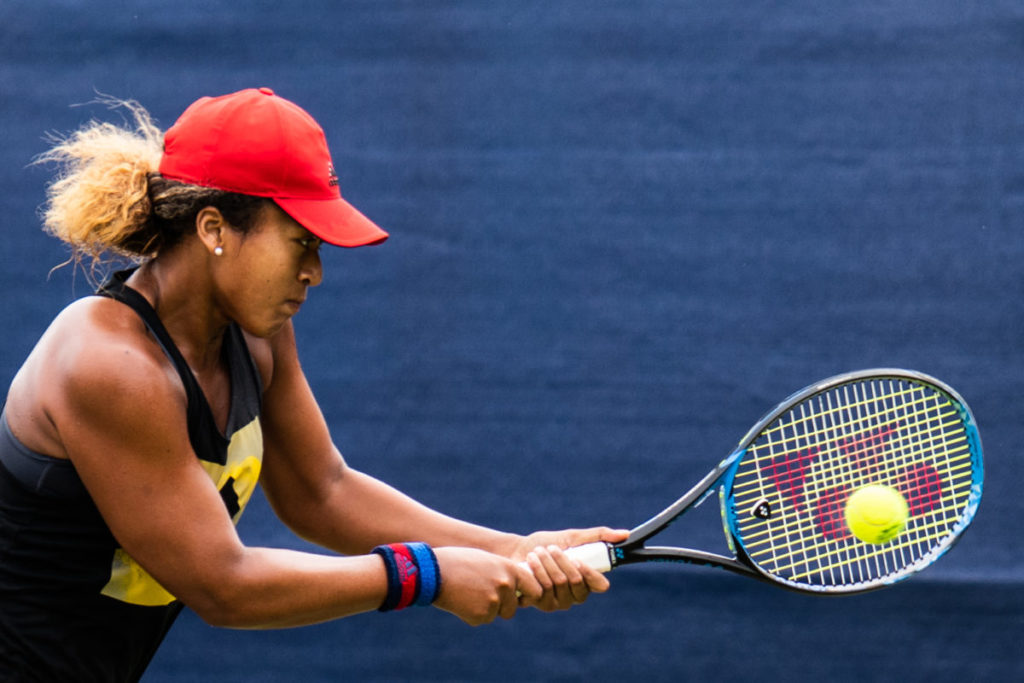 Naomi Osaka has been breaking barriers for a while–whether that means becoming the first Asian tennis player to rank No. 1 in the world, or speaking out about her struggles with mental health in a hyper-competitive and publicly demanding industry. Now,the tennis player of Asian and Haitian descent has taken on yet another venture: Fortnite.
Osaka recently became the first female athlete to be featured in the wildly popular video game's Icon Series.
She joins the few other women in the series, including Euphoria star Zendaya and singer Ariana Grande, among a sea of men. The series allows players to don the "skin" of different influencers around the world, now including Osaka's "Dark Priestess Naomi" outfit.
The addition is significant in more ways than one. For starters, Osaka's foray into Fortnite could pave the way for other female athletes to be featured.. But it's also a medium with a vast audience, where spotlighting a woman of color could inspire the thousands of young people who play the game every day.
Osaka took to Twitter last month to describe what the opportunity meant to her, saying it allowed her to "tell my story in my own words."
An avid gamer, Osaka has reportedly long used the medium as a method of escapism. The recent collaboration allowed her to work with her sister, Mari, who helped design the outfits celebrating the sisters' Japanese and Haitian roots.
"I like [gaming] because it brings back great memories of growing up with my sister and gaming together in the family home," Osaka told Vanity Fair.
The designs launched last week in the Fortnite world with a "Naomi Osaka Cup" that gave winners advance access to the skins. If that event were held in real life, Osaka told Vanity Fair that she would want to salute the "honesty, integrity, humility, and empathy" she sees in the female athletes around her.