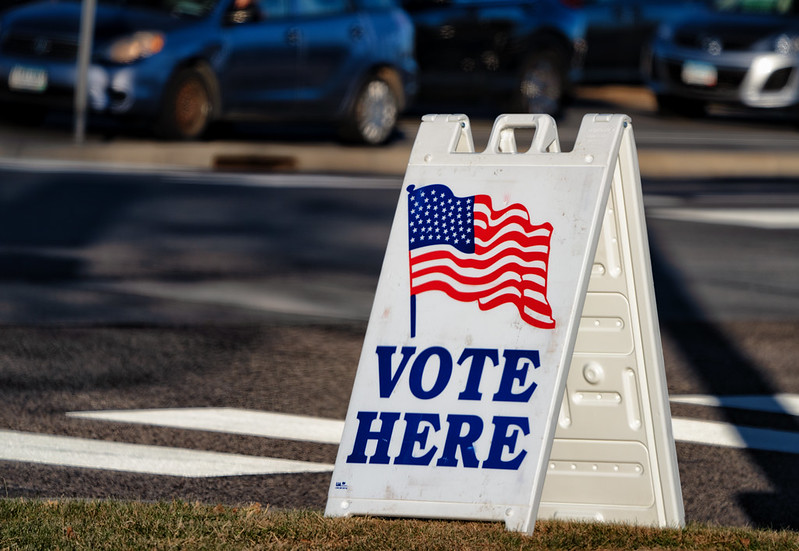 In both statewide and federal-level races, women candidates are present in record numbers.
That's according to new research released by the Center for American Women and Politics at Rutgers University, which reveals that "Asian American [and] Pacific Islander, Black, Latina [and] Hispanic, and white women have all set new candidacy records this year" in U.S. House, U.S. Senate and gubernatorial races.
This year, CAWP broke its findings down by racial and ethnic groups, in a bid to combat the notion of "women of color" existing as a monolith. As a result, the Center was able to pinpoint more specific trends, including that Asian American and Pacific Islander women are major-party candidates for more governorships in the U.S. than ever before.
Researchers also found that more Latinx and Hispanic women candidates than ever are candidates representing major parties in House and gubernatorial races. And Black women are currently in the running as major-party candidates for an unprecedented number of available House, Senate and governor seats.
Better representation for women, especially non-white women, is still sorely needed on these tiers of government. Currently, women hold 27% of all Congressional seats, and just 34% of those women are people of color. As of 2021, only 45 women have ever served as governor of a state – and just 3 of them were not white.
Though progress remains slow, these gains in candidate representation take us further from an even worse past. 
Kelly Dittmar, a CAWP researcher, explained to FiveThirtyEight that "it's not that women of color weren't in politics at all — it's that they had been informally or even formally discouraged from running for office, so they got involved in other ways."