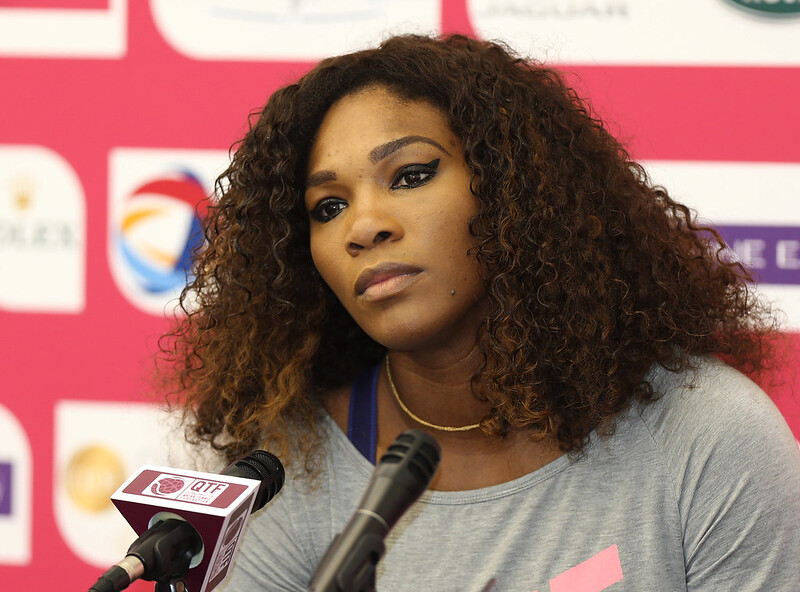 All good things must come to an end.
In an article she penned for Vogue, international tennis star Serena Williams announced her plans to leave the sport for good following the 2022 U.S. Open.
And her feelings about this move are complicated, to say the least. "I'm going to be honest. There is no happiness in this topic for me," Williams, 40, wrote. "I know it's not the usual thing to say, but I feel a great deal of pain. It's the hardest thing that I could ever imagine. I hate it. I hate that I have to be at this crossroads."
A crossroads, specifically, between continuing to play and growing her family. Her 4-year-old daughter, Olympia, has repeatedly asked – both in her prayers, and of her parents – for a baby sister, Williams says. And it's a request she wants to honor. 
But doing so requires sacrificing her career – something, the she notes, her male counterparts don't have to trouble themselves with. "I never wanted to have to choose between tennis and a family. I don't think it's fair," she says. "If I were a guy, I wouldn't be writing this because I'd be out there playing and winning while my wife was doing the physical labor of expanding our family."
But she isn't, and "I definitely don't want to be pregnant again as an athlete," Williams adds. "I need to be two feet into tennis or two feet out."
In addition, she also wants to dedicate more of her time to Serena Ventures, the VC firm she launched in 2014 to help women- and minority-owned companies. She and her mostly-female team have given cash infusions to startups like home gym company Tonal, plant-based foodmaker Impossible Foods and education subscription service MasterClass.
Since turning pro in tennis in 1995, Williams has had a storied career. She won a record 23 Grand Slam singles titles, as well as 14 major doubles titles, and has been ranked no. 1 by the Women's Tennis Association for 319 weeks – 186 of them, consecutively. And that's among myriad other accolades. There's a reason why she's known as the GOAT – greatest of all time – after all.
But now, she's moving on. And her parting words, as she walks away from tennis and embarks upon her next chapter, were for her supporters. "I am more grateful for you than I can ever express in words. You have carried me to so many wins and so many trophies," she wrote. "I'm going to miss that version of me, that girl who played tennis. And I'm going to miss you."