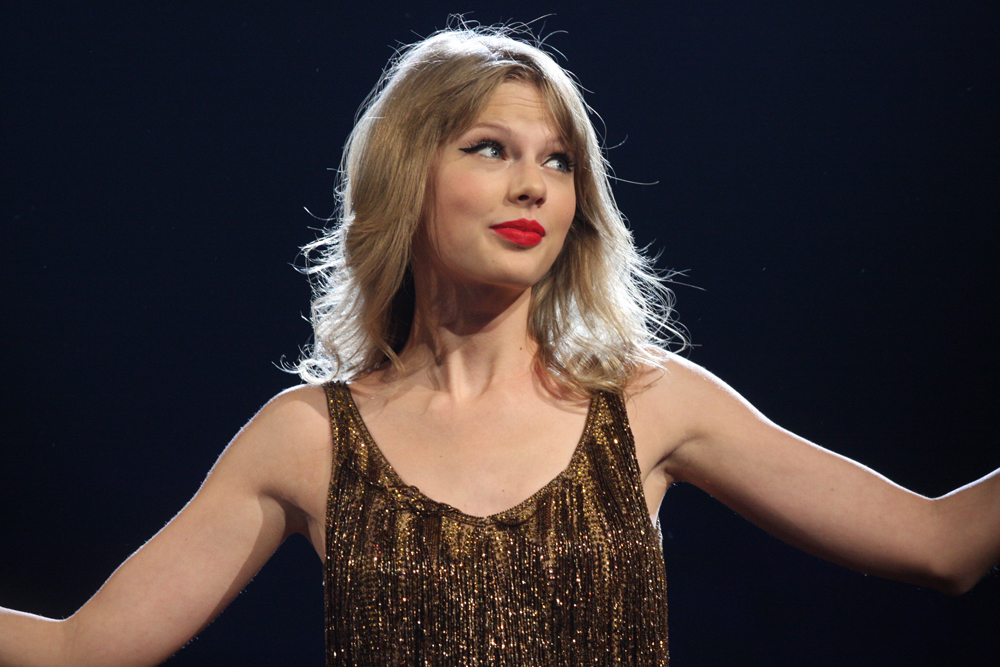 Just when you thought you were finished hearing all about Taylor Swift's Eras tour, it's now reported that the tour has had an economic impact so massive that even the Federal Reserve took notice.
In its most recent Beige Book – an economic report published eight times per year – the Federal Reserve noted a major uptick in hotel revenue in Philadelphia in May and largely credited it to "an influx of guests for the Taylor Swift concerts in the city."
The "Midnights" singer held three shows in May at Lincoln Financial Field in Philadelphia, which has an estimated capacity of just under 70,000 people. In addition to this, thousands of fans who couldn't get tickets still showed up to listen to the three-hour performance from the stadium parking lot.
According to analytics provider Costar, many fans booked hotel rooms in their cities of choice as soon as the tour locations were announced – even before securing tickets.
Three concerts in Chicago led to a new record in hotel bookings in the city last month. Two concerts in Las Vegas helped revive tourism to pre-Covid levels in March. The pattern of economic boosts has echoed in cities all across the country, leading hospitality workers to pull out all the extra stops for Swift fans. The Grand Hyatt in Nashville hired a DJ to play Swift's music on the pool deck and introduced a Swift-themed cocktail menu, with the general manager referring to the Eras tour as a "triple Super Bowl."
While Swift has been selling out shows in cities all over the world for years, the Eras tour – whose setlist pulls tracks from all of Swift's albums – has attracted an especially high demand. Presale practically broke Ticketmaster in November, with fans joking (or not joking) online that they had higher chances of getting into Harvard University than they did of getting their hands on tickets.
Because of all the buzz around the tour, many fans are traveling for concerts in other cities – a phenomenon Insider deemed the "Swiftcation." The outlet spoke to fans who opted to turn their concert experiences into full-fledged vacations, spending thousands of dollars on travel, hotels and food.
"This is the summer of Taylor," said one fan who is traveling for four shows this summer in Glendale, Nashville, Chicago and Kansas City. "Whatever we would have set aside for vacation has been set aside for Taylor."
With the Eras tour coming to 17 states in the U.S., the dedication of Swift fans everywhere could have a monumental effect on the economy as a whole. According to the Common Sense Institute, the tour could result in $4.6 billion in consumer spending in the U.S – larger than the gross domestic product of 35 countries.
While Swift has not publicly commented on the economic impact of her concerts, there is one song lyric of hers that would serve as an appropriate response: "Because I'm a mastermind."