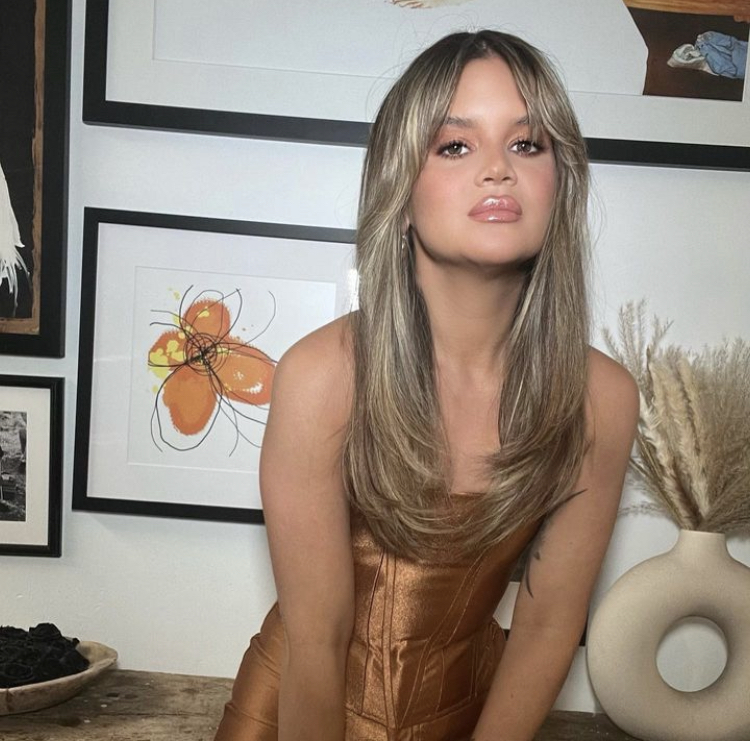 Maren Morris's newest EP "The Bridge," released Friday, features a song titled "Get The Hell Out Of Here" – which is exactly what she's doing.
The country star told the Los Angeles Times she plans to retire from country music due to a culture shift she said can be traced back to Donald Trump's presidency.
"After the Trump years, people's biases were on full display," she said. "It just revealed who people really were and that they were proud to be misogynistic and racist and homophobic and transphobic. All these things were being celebrated, and it was weirdly dovetailing with this hyper-masculine branch of country music."
Morris – one of the few women to achieve radio success in the male-dominated genre – is not the only person to call out bias in country music. In May, countless people took to social media to slam country singer Jason Aldean's song "Try That in a Small Town" – which many claim targeted the Black Lives Matter movement with threatening lyrics ("Try that in a small town / See how far you make it down the road").
Fans are speculating that Morris shaded Aldean in her new music video for "The Tree," which shows a sign that reads: "Welcome to Our Perfect Small Town." And last year, Morris was involved in an online dispute with the singer's wife, Brittany Aldean, in which Morris called out the beauty blogger for transphobic comments. Then, former FOX News host Tucker Carlson joined the feud by calling Morris a "lunatic country music person" – a saying she later put on t-shirts, raising $100,000 for LGBTQ+ charities.
"I've always been an asker of questions and a status quo challenger just by being a woman," Morris told the Los Angeles Times – though she acknowledged this quality "doesn't make you popular" in the country music industry. She referenced the country group The Chicks, who came under fire in 2003 when lead singer Natalie Maines publicly condemned the U.S.'s invasion of Iraq and said she was ashamed to be from the same state as then-president George Bush. This caused country radio stations and industry professionals – who at the time were rolling out pro-war anthems – to blacklist the group.
Morris does not seem to fear this kind of backlash, though, telling the outlet, "I don't think that biting the hand that fed you is a real thing. It's kind of a fallacy at this point."
She also doesn't think speaking out against bias in the industry makes her any less of a country star. "If you truly love this type of music and you start to see problems arise, it needs to be criticized," she said. "Anything this popular should be scrutinized if we want to see progress."
Morris is currently at work on her next LP – whose genre has not been disclosed, but many fans are guessing pop, as she will be collaborating with pop producer Jack Antonoff. As she takes a step back from country music, her two-track EP "The Bridge" couldn't be a clearer metaphor for her transition to a new genre.
While "Get The Hell Out Of Here" signals a clean break from the industry, the song "The Tree" serves as a bittersweet goodbye to the community she's been a part of ever since moving to Nashville ten years ago. In it, she sings: "I hung around longer than anyone should / You've broken my heart more than anyone could" before stating her intentions to take a step back.
And at the end of the song, a subtle call to action for other country stars: "Hope I'm not the only one."