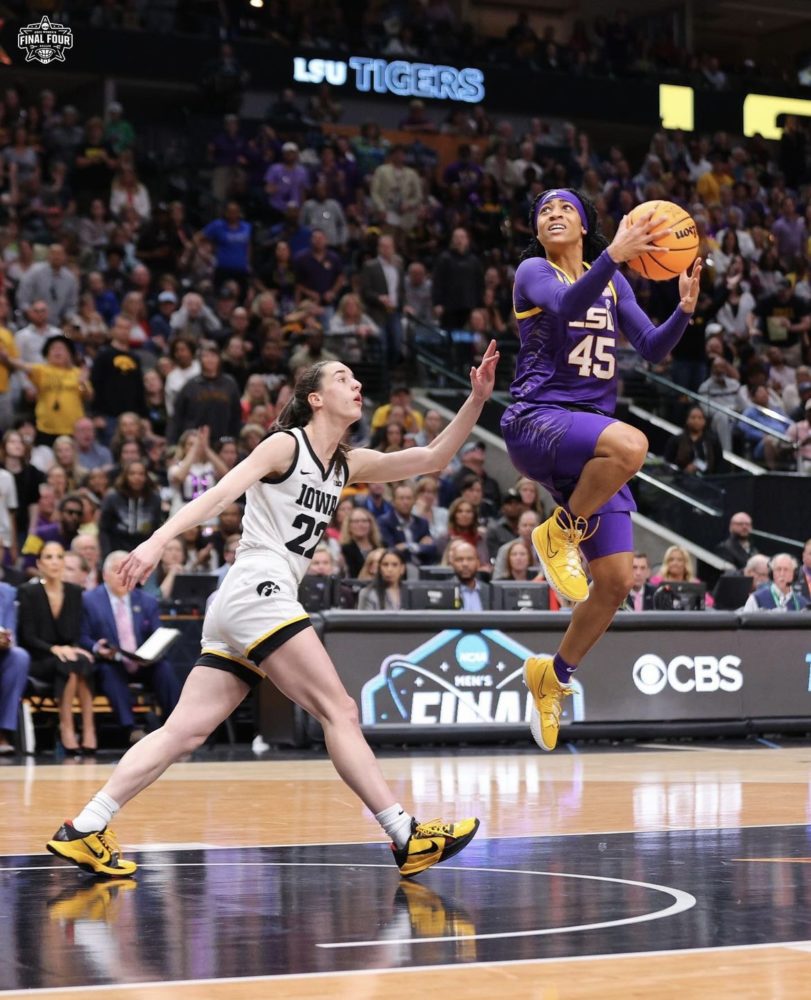 The Final Four games in the NCAA women's March Madness tournament weren't just exciting – they were also historic.
Viewers tuned in to broadcasts of the basketball games in record-setting numbers, ESPN reported. With an average of 4.5 million viewers each, they were the most-watched Division I women's basketball semifinal games ever.
And Sports Illustrated learned that, further back in the tournament, Iowa's Elite Eight contest against Louisville also drew a record-smashing audience of 2.49 million fans.
"This is the game we love, and seeing it get the recognition it deserves is obviously super rewarding," Monika Czinano, starting center for Iowa, said to The New York Times. "It's about time women's basketball gets this kind of viewership, and it can only go up."
She added: "The game is evolving in such a great way. I'm glad you're tuning in now, but keep it up."
The matchup between Iowa and South Carolina was especially popular this year, with a reported 5.5 million viewers – 72% higher than the same game in 2022. Iowa guard Caitlin Clark brought in some of that special attention after an impressive month with her team, surprising audiences with a series of "high-scoring feats" throughout March for an otherwise low-scoring team, according to Sports Illustrated. 
In the championship match between Louisiana State University and Iowa, LSU ultimately won the day for the first time in the program's existence — another historic moment – and star forward Angel Reese was named most outstanding player of the Final Four.
This year's March Madness saw a shift in in-person support and excitement for the women's matches, too, that quantifiably bested the men's – including a record-breaking attendance of over 357,000 fans. This comes despite a rise in ticket prices for the women's tournament, with admission costs totalling nearly $100 more than seats at men's games.
For those on the court, such changes are heartening – but not surprising. As Iowa player Clark told the Times, "When people come and watch and understand the game, they see how fun and how great the product is, and they keep coming back for more."