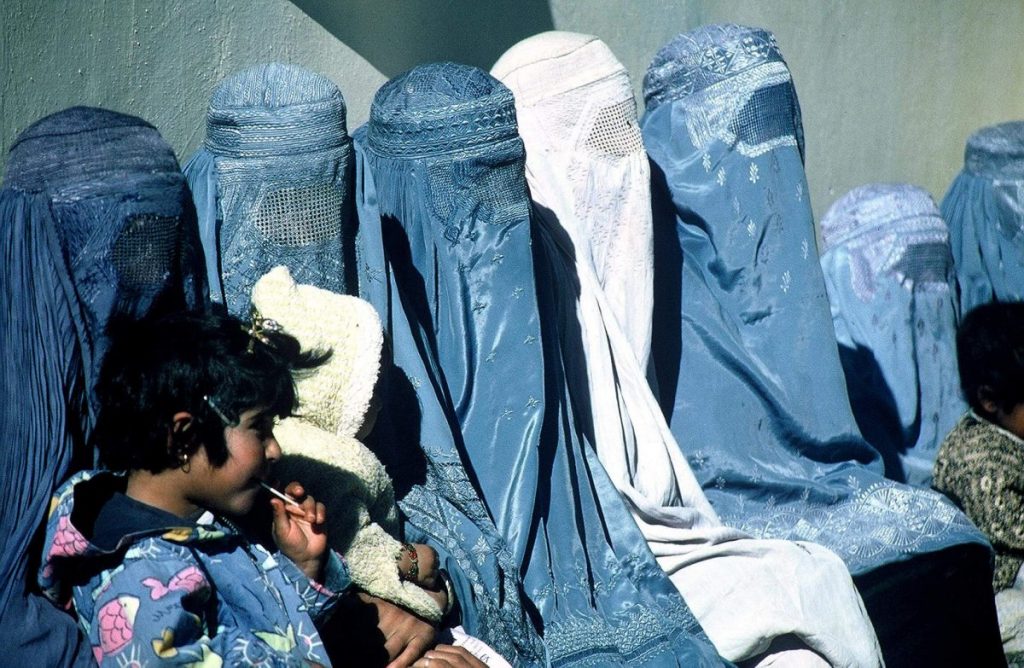 As news broke on Saturday that the Taliban is once again mandating head-to-toe garb for women in public, signaling more oppressive restrictions, women and young girls defiantly continued to find ways to work and learn.
A clandestine book club in Kabul emerged, AlJazeera reports, after the Taliban refused to reopen schools for girls above the sixth grade at the end of March. The group gathers to learn, read and write on Saturdays in an undisclosed location to avoid the Taliban's wrath.
"These girls are the brightest of our generation; they need to be polished," Tareq Qassemi, a cofounder of the club, said. Participants are encouraged to take ownership of their narratives through writing, Qassemi said, even as many are unsure when or if they will step foot in school again.
One of those girls is Razia, who insisted that her gender should not affect her educational rights. "I am a human being, not just a woman," she said, according to the news outlet. But she and others also cited the threats they faced when schools were still open as a reason to keep learning in secret.
Razia and fellow book club member Tahira, whose last names were not published to avoid retribution, both lost classmates in a school bombing last year. They said this tragedy pushed them to keep going in honor of those who can no longer pursue their studies.
"I lost my best friend in the bombing and the Taliban doesn't let me go to school," Tahira said. "We are both dead. She is buried, but not me."
As young girls strive to build a future for themselves by pursuing an education under wraps, female health care workers in Kabul continue their own essential work – caring for the city's women and children.
Female-run hospitals in the city are quietly saving lives even as they resort to getting assistance from the Red Cross in order to receive their salaries, according to The Guardian.
"We were all afraid and most of us wanted to leave," Mariam Maqsoodi, a resident doctor, said. "But we're still here saving lives."
The hospitals offer more than checkups — they're havens where women can confide in each other since the Taliban seized power nine months ago. "It's women working for women," said gynecologist Jagona Faizli. "Many of the women coming here tell me about their marriage difficulties. I try to give them advice and counsel them."
Many were hesitant to return to work but decided to risk their lives knowing that even their oppressors need their expertise. "We keep pressing on," Faizli said. "Even the Taliban know that they need us."