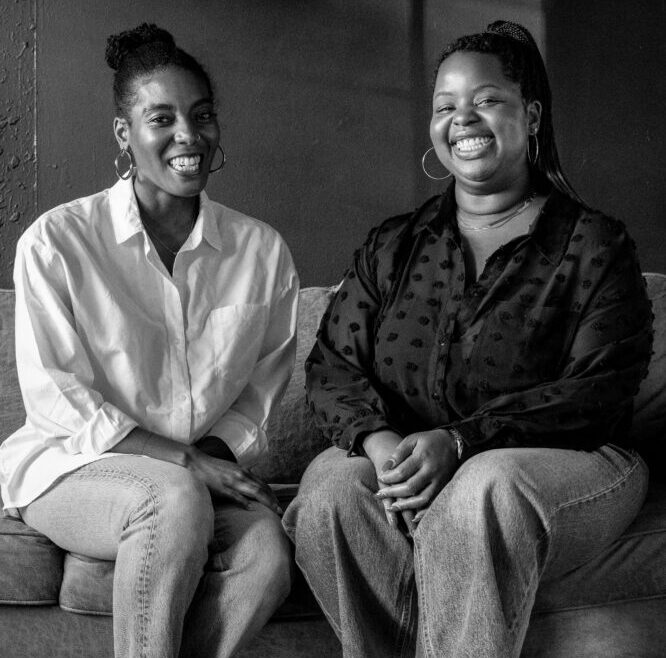 When Dante Clemons and Brittney Williams launched Origin Studio House in 2021, their mission was clear: Build and host a community art space for Black creatives in Austin, Texas. The co-founders had observed, firsthand, how many young Black professionals "didn't enjoy Austin because they didn't know of good places to socialize or connect with one another," says Clemons. Today, Origin Studio House provides just that. The duo's art space hosts shows where young artists can display and sell their work, and houses a coffee shop that serves food and drinks and showcases live performers. Clemons and Williams are proud to have created a catalyst for, "artistic expression, connection and inspiration in the heart of a growing city."
Here's our lightly edited Q&A with Dante Clemons, from The Story Exchange 1,000+ Stories Project.
How is your business different from others in your industry?
Austin-based nonprofit Measure conducted a survey to research why Black people were leaving the city – 80% said a lack of belonging drove them away. We hope to rectify the issue of Black people feeling lost and untethered in Austin with its first and only Black-owned coffee shop.
Tell us about your biggest success so far.
It's not just the 4,000 customers we served prior to our grand opening, or the $11,000 we raised in the first week of our crowdfunding campaign – but rather, the impact our space has had on the artists themselves. Many have found recognition, validation and sales opportunities through our events. And, our commitment to showcasing local talent, specifically, has given emerging and established artists a place to share their stories, perspectives and creative visions with a wider audience.
What is your top challenge and how have you addressed it?
Balancing the health and performance of the business along with my own wellbeing. Birthing something so community-centered takes consistent energy and intention, especially when the business is in its infant stages. I address this with a daily mindfulness practice and a personal executive coach. Also, my business partner, Brittney, and I confide in one another often.
Have you experienced any significant personal situations that have affected your business decisions?
Funding a start-up is challenging – especially a food-and-beverage business.
What is your biggest tip for other startup entrepreneurs?
Focus on what customers want and define your market ahead of launching. This way, the product or service is meeting customers' needs, and speaking to them in their language.
How do you find inspiration on your darkest days?
I stand in front of art until my spirits are renewed. I frequently visit museums, and surround myself with great art that evokes emotion and possibility. I also do my best to connect with other creatives who are taking risks and being courageous with their talents, too.
What is your go-to song to get motivated on tough days?
"U Don't Know" by Jay-Z.
Who is your most important role model?
The work of late designer Virgil Abloh inspires me continuously. He was a classically trained architect – like me – who found success by applying his talents to domains outside of architecture. ◼
Instagram: @originhousestudio
Facebook: @originhousestudio

Check out our Advice + Tips for entrepreneurs starting-up
Watch our latest videos
Subscribe to our podcast