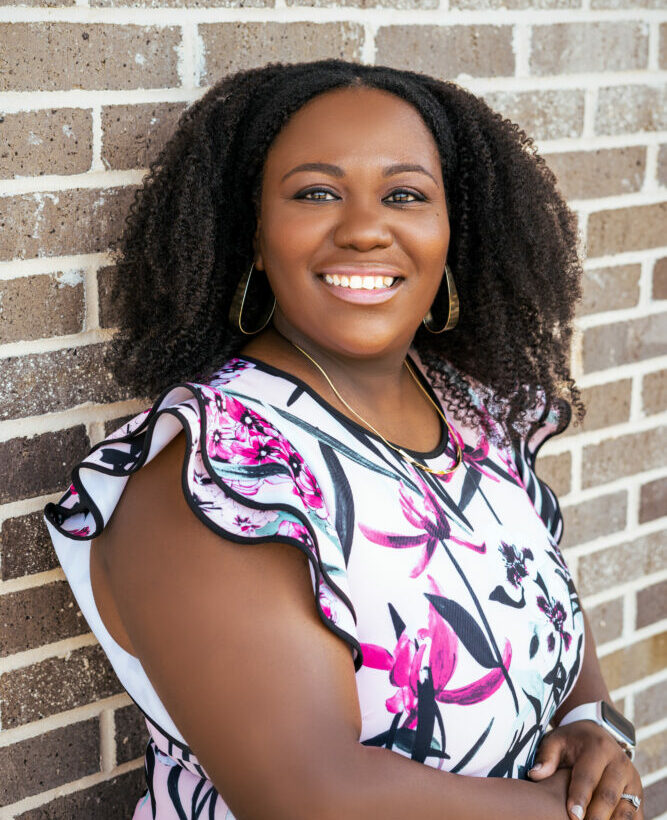 Dihandria Bright was stuck in a rut, working at a job she didn't love, when a chance email landed in her inbox at the exact right moment. It was for a master class with Spanx founder Sarah Blakely – there, she learned that great ideas can occur at any moment, even while you sleep. And that's exactly what happened for the Mableton, Georgia, business owner. The idea for Bright's company, PillowScript, occurred to her in a dream: a vision of soft, plush throw pillows sewn into the shape of script sayings. Though she had no experience in textiles, Bright was certain this was the perfect passion project for her. Now, Bright is doing something she loves: working for herself, and bringing warmth and joy into her customer's homes.
Here's our lightly edited Q&A, from The Story Exchange 1,000+ Stories Project.
How is your business different from others in your industry?
We are a "first-to-market" product. Traditionally throw pillows are sold in traditional shapes with words printed on them. Our pillows, however, are made out of the script itself.
Tell us about your biggest success so far.
Having our products on Target shelves just one year after launching. For a retailer to see our product there, and to feel that their customers would be drawn to it – it was a big boost to our confidence when we were just starting out.
What is your top challenge and how have you addressed it?
Our customers want the option to make fully custom pillows. We are working on making that possible by potentially moving production to a more local facility. I am still in the weeds of figuring out the details – but once we have it up and running, it will be such a huge accomplishment.
Have you experienced any significant personal situations that have affected your business decisions?
A few days after I launched, I learned my full-time job was ending. I had to make the decision to either push forward and make PillowScript happen, or put PillowScript to the side as I looked for alternative employment. I decided to give PillowScript my all. I was definitely nervous about putting my family through financial hardship while I pursued growing my business – but I think I was even more scared of not seeing where PillowScript could take me and my family.
What is your biggest tip for other startup entrepreneurs?
Just start. You will not have all the answers at first. But as you start to work toward the goals you've set, those answers will have a way of appearing right when you need them most.
How do you find inspiration on your darkest days?
My family is my main inspiration – but I also inspire myself. I want PillowScript to be successful for my family – but also for me. I want to prove to myself that I can do it. That keeps me going.
What is your go-to song to get motivated on tough days?
"Never Would Have Made It" by Marvin Sapp.
Who is your most important role model?
My mom. She has always allowed me to dream. I can always rely on her support, and her opinion about any idea I have. She has always shown me that it doesn't matter what odds are against you – if you focus on yourself, you will win. ◼
Instagram: @pillowscript
Facebook: @pillowscriptfb
Check out our Advice + Tips for entrepreneurs starting-up
Watch our latest videos
Subscribe to our podcast