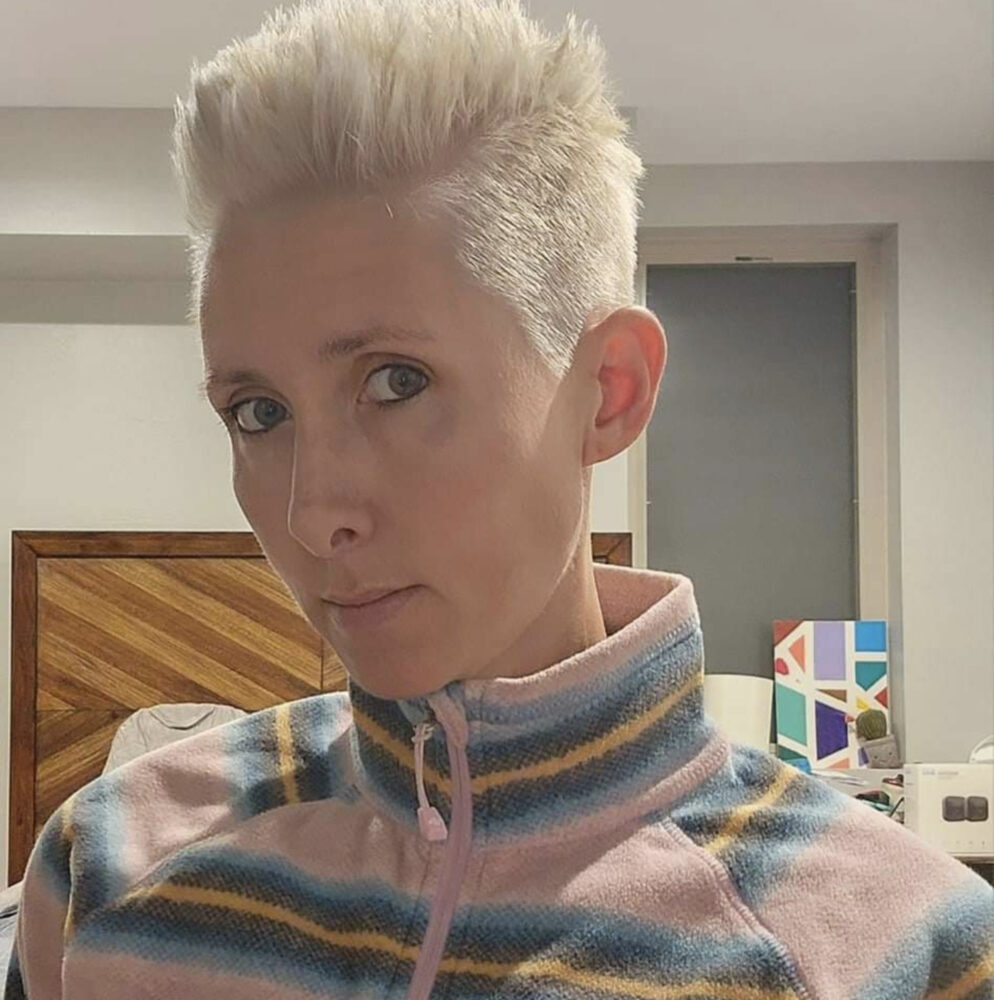 Emily Stork saw a chronically underserved market in the fitness industry: People who want to work out, but don't feel comfortable in a traditional fitness studio due to their race, gender, sexuality or fitness level. Stork wanted to create a gym where all people would feel welcome – especially after witnessing her partner's experience with losing 120 pounds through boxing. In 2022, Stork opened her Denver, Colorado fitness studio, Worth The Fight Boxing. Her gym offers clients boxing, kickboxing, strength-training and yoga classes in a safe, friendly and welcoming environment. Stork takes pride in the fact her business broke even its first year, and continues to be profitable. But more than that, she's thrilled to help people in her community achieve their fitness goals, whatever they may be.
Here's our lightly edited Q&A, from The Story Exchange 1,000+ Stories Project.
How is your business different from others in your industry?
We are woman-owned LGBTQ-owned and BIPOC-owned – which is definitely rare in the fitness industry. We can relate to all of the people we are trying to serve, and strive to create an intimidation-free space for them. People have told us that they feel like they have to work out before they can even set foot in a more traditional fitness studio – we don't want people to feel that way! Fitness should be accessible to everyone.
Tell us about your biggest success so far.
We have been profitable every month since we opened.
What is your top challenge and how have you addressed it?
Scaling up. All of our clients have come to us organically, either through events and word of mouth. We held 40 free events before we officially opened, and that got us enough leads to break even from the start. But now, we need to grow. To that aim, we decided to make a big investment in digital ad campaigns with a reputable agency – we don't yet know how it will work out, but we're hoping it will help.
Have you experienced any significant personal situations that have affected your business decisions?
My wife and I are business partners, so we spend all our time together, and make all our business decisions together. That has its advantages and disadvantages. Sometimes, it can be hard to create space away from the business. And, the fact that my wife is a perfectionist can definitely add stress.
What is your biggest tip for other startup entrepreneurs?
Make sure your budget includes paying yourself. Also, you must have a strong active lead generation strategy – influencers generally aren't worth it. 
How do you find inspiration on your darkest days?
Watching our members getting stronger and achieving their fitness goals – that's how we know we are making a difference.
What is your go to song to get motivated on tough days?
"Stronger" by Kelly Clarkson.
Who is your most important role model?
Media mogul Oprah. ◼
Instagram: @worththefightboxing
Facebook: @worththefightboxing
Check out our Advice + Tips for entrepreneurs starting-up
Watch our latest videos
Subscribe to our podcast