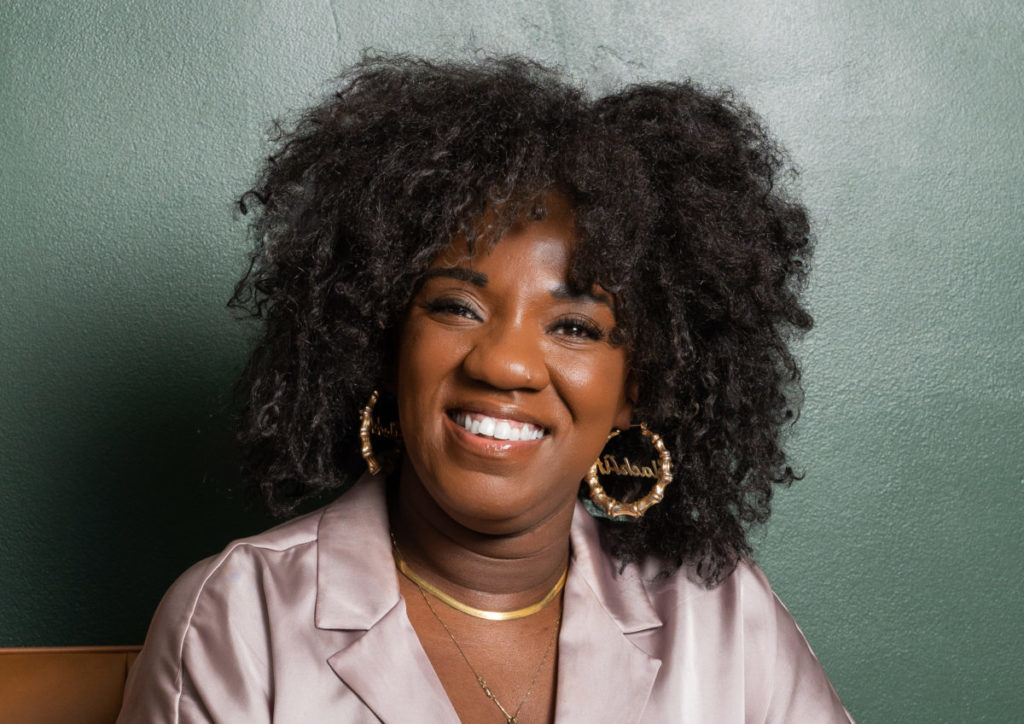 Nikki Porcher is passionate about helping Black women business owners succeed. In 2016, she founded Buy From A Black Woman to help this group of entrepreneurs with every aspect of business – from partnerships and financial advice, to fundraising and marketing. Part of Porcher's work also includes making these entrepreneurs more visible to consumers – which means helping CEOs secure placements in tradeshows, festivals and conferences, as well as in physical and online retail locations. Today, the Atlanta, Georgia-based founder is continuing to advocate for Black women in business, while at the same time providing her clients with a roadmap that works for their unique entrepreneurial journey.
Here's our lightly edited Q&A, from The Story Exchange 1,000+ Stories Project.
How is your business different from others in your industry?
We are brand champions for Black women business owners. A brand champion is someone who commits to supporting a brand long-term, sustainably and in ways that are most meaningful to the brand. We do this by negotiating partnerships, providing funding and information on how to secure ethical capital and loans, helping with marketing and PR, as well as obtaining industry certifications and access to paid educational platforms.
Tell us about your biggest success so far.
Helping Shanae Jones, the founder of tea company Flyest, go from a start-up to a six-figure company. Shanae was our first Buy From A Black Woman Business Grant recipient, and the funds helped her invest in further education and certifications. We're very intentional about mentoring the women we support, because this optimizes their entrepreneurship journey.
What is your top challenge and how have you addressed it?
Discrimination as a Black American woman. I address it by educating others on how to navigate discrimination – and by advocating on behalf of Black women business owners in an effort to create equity.
Have you experienced any significant personal situations that have affected your business decisions?
Being a Black woman business owner affects all of my business decisions.
What is your biggest tip for other startup entrepreneurs?
Find a coach, mentor, or program that offers guidance on how to launch properly. This way, you won't have to figure things out on your own – you'll have someone to help you avoid common mistakes, and someone to vent to or celebrate with.
This is why we cultivate community. This is why we share information and resources, do business with each other, and support each other. Because we understand the power of having a strong network.
How do you find inspiration on your darkest days?
I give myself time to feel, time to process – and then I let it go. I use negative emotions as a reminder that I know exactly what happiness is. And, I remind myself that I deserve happiness and joy.
Also, I dance! And I run. I use movement to move on.
What is your go to song to get motivated on tough days?
"I Ain't Going To Let Up" by DG Yola.
Who is your most important role model?
My grandmother, Idella Doe. As the eldest child in her family, she had to leave school to take care of her siblings. Yet she still became a skilled seamstress, baker and chef. Then, at just 31 years of age, she became a widow and had to raise her six children on her own. She got her driver's license, bought her first car and found a job as a sought-after seamstress. Later on, she became a school bus driver. Through it all, she was actively involved in her church – serving on committees, hosting bake sales or singing in the choir. ◼
Instagram: @buyfromablackwoman
Facebook: @buyfromablackwoman
TikTok: @buyfromablackwoman
Check out our Advice + Tips for entrepreneurs starting-up
Watch our latest videos
Subscribe to our podcast