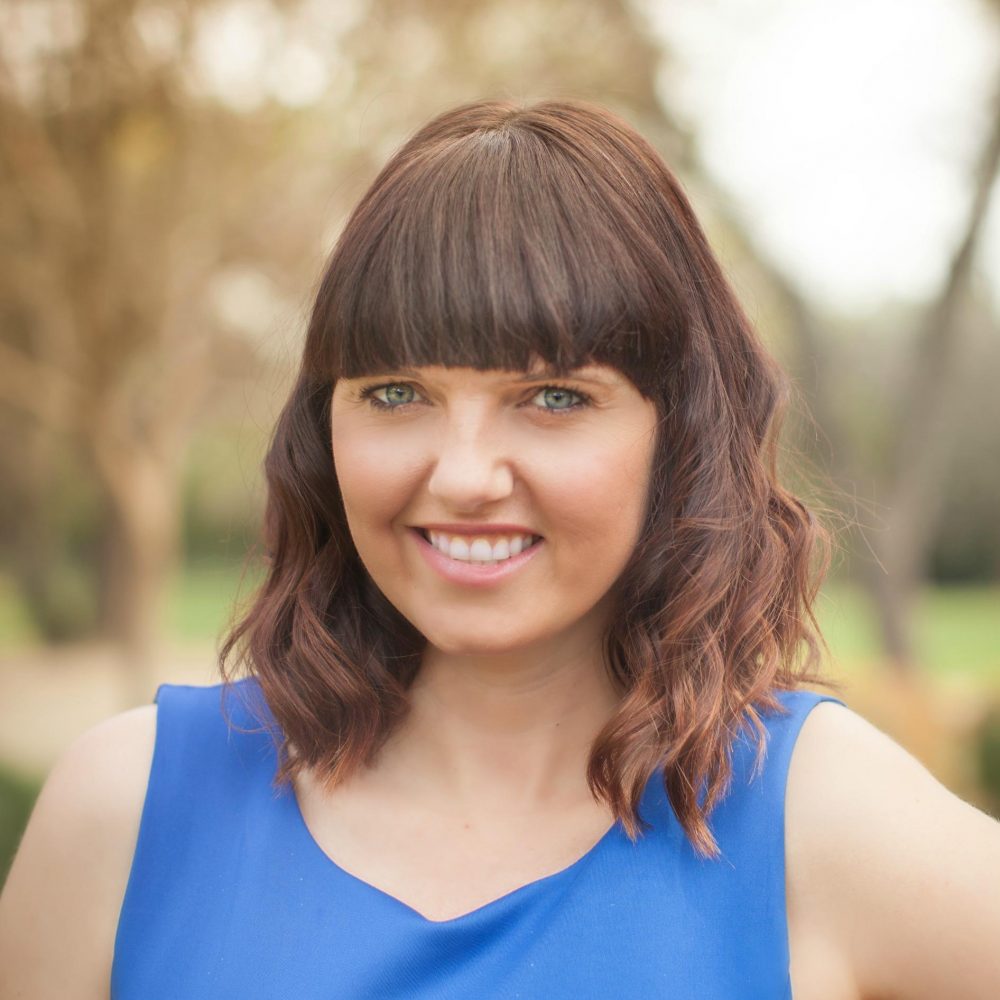 Fearon DeWeese was making a six-figure salary working for a national film festival, when COVID-19 hit. Suddenly the event designer went from a fast-paced, well paying job, to living off unemployment, not knowing what to do with her time. Eventually DeWeese decided it was time to tap into her entrepreneurial spirit and build a brand that meant something to her and thus Hella Shirt Co. was born. DeWeese chose the Northern California slang word that had such huge popularity in the early aughts to harken back to a simpler pre-pandemic time and to pay homage to her 'NorCal' roots. Today, the Vacaville, California-mompreneur is balancing growing her business while also carving out enough time for her two-year old daughter.
DeWeese's story, as told to The Story Exchange 1,000+ Stories Project:
I'm a national, award-winning event designer and a 20 year veteran of the event and hospitality industry. For the last eight years I've worked at a national film festival. Then COVID-19 hit the world, and like many in my industry, I was laid off. There was no plan put in place for the event industry to return anytime soon. As a serial entrepreneur, I decided I needed to learn something new and pivot my career. I spent the last eight months developing Hella Shirt Co.
In January just as I was launching my brand and having a successful holiday season, my whole family got COVI-19 and was quarantined for a month. After overcoming COVID, I hustled hard to get the brand back on track and moving in the right direction. All I've ever wanted to do is create a brand that meant something to me, represented where I was from, provide financial support for my family and that I could pass down to my daughter. Raising a 2-year-old while building a clothing brand is a challenge, but it's hella worth it!
[Related: When She Lost Her Job to COVID-19, She Decided to Strike Out on Her Own]
To me success is being able to have financial freedom and independence to travel more, spend more time with family, see new things, and watch my daughter grow. Being able to have a career that doesn't lock me down to a 9-5 with only two days a week off is the ultimate success for me. I want to work hard so I can play hard with my family.
Because I worked a very high-stress job and worked all the time, it took me seven years to get pregnant. There was nothing wrong with me or my husband, and it was "unexplained infertility" which they could basically only blame on my stress levels. We were blessed and thankful for science that we were able to do IVF. My greatest success was delivering my daughter naturally and holding her in my arms. After all the hard times we went through, we finally had her. She is our little miracle baby and the most significant part of my life.
I am a creative so when it comes to bookkeeping, numbers and finances, it's a challenge. I am in the process of hiring someone to handle this for me and know this will be an expense worth paying for.
2020 was a hard year for everyone. Battling depression, being laid off, trying to find a new job, a purpose, financial freedom, it's all so hard. For me, I can't sit still. So having to Netflix and Chill during a pandemic wasn't working for me. Not to mention I was trying to survive financially off of unemployment. I went from making 6-figures to $450 a week. That's a major struggle.
Hella Shirt Co was born during a pandemic to keep my mind busy and gain financial freedom. Like starting anything, it takes time, but you need the financial support immediately. So you struggle with seeing something through that you started vs. getting a job to pay the bills. How quickly can you make a clothing brand financially successful to be your only income? These are the decisions I deal with daily.
[Related: 'If Not Now, When?' – Women Entrepreneurs Launch Mid-Pandemic]
My role model is my mom. She raised me and my sister as a single Mom. She worked hard and we struggled a lot but you never knew it. She made everything fun. She knew it was more important to be at every one of our volleyball games, parent teacher meetings, school plays than it was to have a high paying job that kept her away from us. She is so thoughtful and has donated a lot of her time to non-profit organizations and is always thinking about other people. I strive to be like her and get more involved with helping others.
Check out our Advice + Tips for entrepreneurs starting-up
Watch our latest videos
Subscribe to our podcast