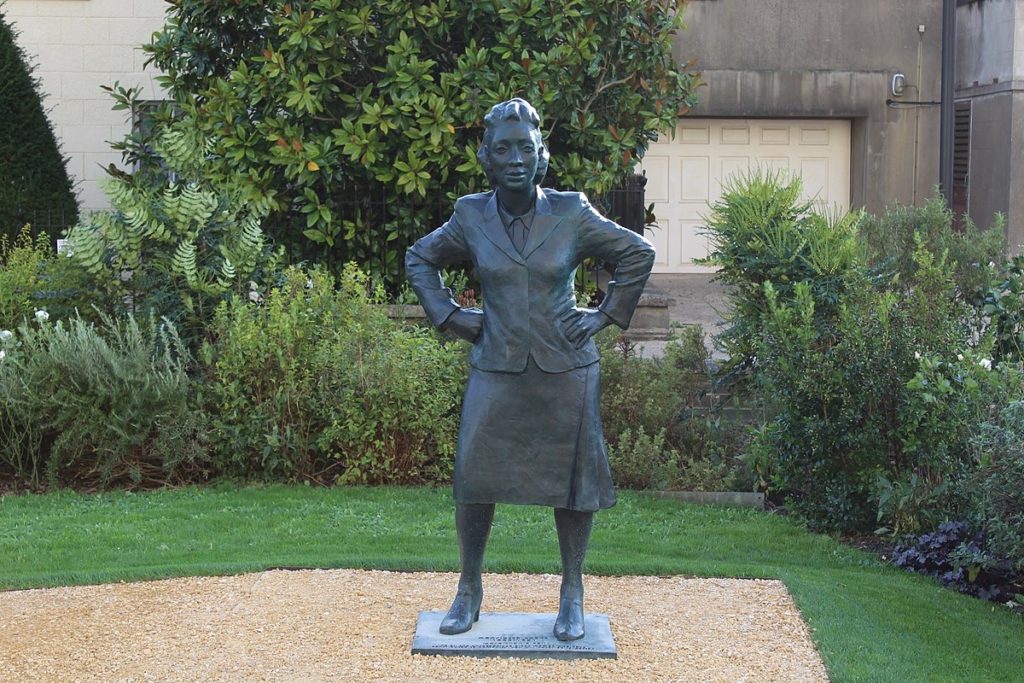 In 1951, a woman named Henrietta Lacks was receiving treatment for cervical cancer at Johns Hopkins Hospital when her doctor collected a sample of tissue from her tumor without her knowledge. This tissue would be used for research that would eventually lead to vaccines for polio and even Covid-19. Lacks, who died that same year, never received compensation – until now.
On Tuesday – what would have been Lacks' 103rd birthday – her family reached a settlement in its two-year lawsuit against Thermo Fisher Scientific, a multibillion-dollar pharmaceutical corporation that has been profiting from Lacks' cell line for years. Civil rights attorney Ben Crump, who represents Lacks' family's estate alongside attorney Chris Seeger, had said Thermo Fisher was guilty of "medical racism" by knowingly reaping billions of dollars from products containing Lacks' – a Black woman's – cell line.
The family's initial complaint said the use of Lacks' cells without permission "represents the unfortunately common struggle experienced by Black people throughout history."
Lacks, a poor tobacco farmer, lived in a historically Black community outside Baltimore called Turner Station. She and her husband were raising five children when she was diagnosed with cervical cancer at the age of 31. Although she underwent radium treatment, the cancer spread to the rest of her body over the next seven months and she died in the "colored ward" of Johns Hopkins Hospital. She was buried in an unmarked grave.
However, what she and her family didn't know was that doctors had saved a sample of her cancer cells before she died – which was illegal to do without a patient's permission. Her line of cells – which became the first human cells to continuously grow and reproduce in lab dishes – soon became known as "HeLa cells" and allowed for research that paved the way for modern medicine. 
"Indeed, a great portion of early American medical research is founded upon nonconsensual experimentation upon systemically oppressed people," Lacks' family's attorneys wrote in a statement.
Lacks' story was documented in 2010 in the bestselling book "The Immortal Life of Henrietta Lacks" by Rebecca Skloot. It was adapted into a movie of the same title in 2017, in which Oprah Winfrey portrayed Lacks' daughter. 
In the lawsuit, her family requested three years of profit obtained by commercialization of the HeLa cells. They also requested that Thermo Fisher be prohibited from using HeLa cells without the family's permission. Before reaching settlement, Thermo Fisher had initially argued the case should be dismissed because it was filed after the statute of limitations.
In a joint statement Tuesday, Thermo Fisher and Lacks' attorneys said they were pleased to settle the matter and declined to comment further on the terms, which are confidential.
Seeger, however, has in the past hinted at future legal action against other companies, telling NPR in 2021 that Thermo Fisher "shouldn't feel too alone" and "they're going to have a lot of company pretty soon."
The family celebrated their settlement – and Lacks' 103rd birthday – with balloons and a cake near Baltimore's waterfront, according to AP News.
"There couldn't have been a more fitting day for her to have justice, for her family to have relief," her grandson Alfred Lacks-Carter Jr. told the outlet. "It was a long fight – over 70 years – and Henrietta Lacks gets her day."