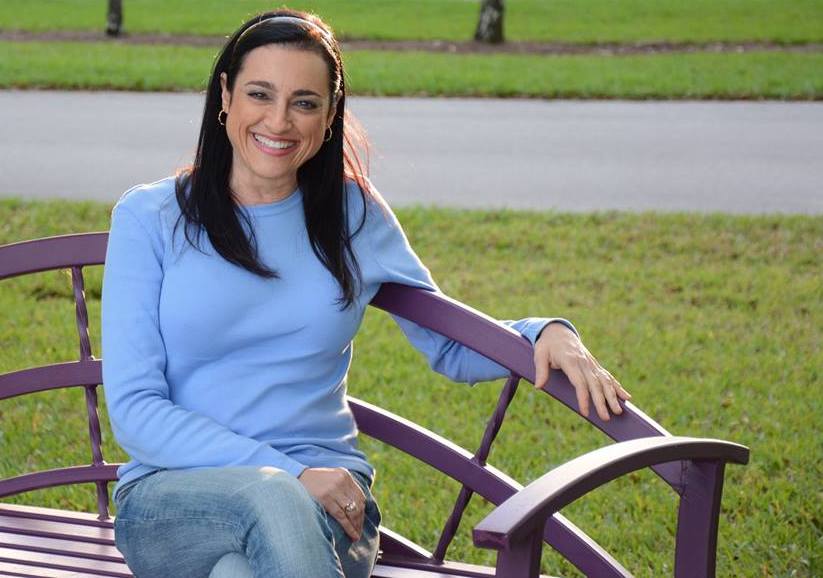 In 1996, as businesses were starting to build their online presences, Greene realized her skills as a print copywriter could be transferred to this emerging digital space. It's been 27 years since that moment of inspiration, and her copywriting business is still thriving thanks to a diverse array of clients – from dog food manufacturers and metal fabrication companies to tech start-ups. Today the Ocoee, Florida entrepreneur is content to continue providing her clients with highly personalized marketing plans, top-notch SEO strategies and quality copy.
Here's our lightly edited Q&A, from The Story Exchange 1,000+ Stories Project.
Tell us more about why you started your business.
I started my freelance copywriting business in the early days of the internet, in 1996. As companies began incorporating websites into their marketing plans, I saw a need for web copy creation. I knew my skills as a researcher and copywriter​ for printed materials, such as brochures and press releases​, would transfer to writing site content.
It felt especially necessary as many companies back then were publishing their corporate brochures online and calling that their "website." But that doesn't make for an effective online presence. A quality website needs well-organized, custom-made copy, complementary photos and graphics, search engine optimization and a persuasive call to action. I provide it all.
How is your business different from others in your industry?
My clients get extremely personalized attention and quality content. They can also get all of their copywriting done in one place: website copy, blog posts, sales letters, video scripts or product descriptions. And my clients can be confident in what they receive, knowing that I have been in business for over two decades and I have a wealth of experience from which I draw upon to provide guidance.
Tell us about your biggest success so far.
One of my biggest successes has been working for a real estate company that has sold millions of dollars in property using my website, blog and sales letter copy.​ We've been able to sell condos and condo hotel units to buyers from around the world through the website.
Plus, we're spending a minimal amount on advertising but still getting great exposure. It's been a revelation to us to see how much we've been able to accomplish on a limited marketing budget.
What is your top challenge and how have you addressed it?
I continually struggle with how to take on more work and whether to hire employees. I enjoy copywriting, and don't want to relinquish those responsibilities to become a manager. While I do think I could make more money by bringing on a staff, it's not a direction I want to pursue – at least at this time.
For now I've addressed the scaling challenge by establishing relationships with professional partners, most of whom are freelancers. I pass on my overflow work to them for a referral fee. Occasionally, for specific projects that interest me, I will subcontract the work and step into a project management role, retaining some of the control as well as the revenue.
Have you experienced any significant personal situations that have affected your business decisions?
When my children were young, I was glad to be working from my home so I could be there for them. Having control of my schedule was important as my husband worked in TV news and had no schedule flexibility.
There were times when money was a concern, and business was slow. When necessary, I've found alternative means of generating revenue, even taking on clerical temp jobs a few times – a humbling position for someone with bachelor's and master's degrees, as well as years of work experience. Having said that, I've made sure to learn something from whatever I was doing. Some of those "desperation jobs" gave me insights and a perspective that I otherwise would have never acquired.
What is your biggest tip for other startup entrepreneurs?
The one question you need to answer before you start a new business is: "How am I going to get customers?" If you don't have a plan to attract buyers, nothing else matters. Don't assume that the day you declare yourself open for business, that customers are going to suddenly materialize. You can't leave sales to hope and prayer. You have to do the work to get results.
Too many entrepreneurs focus on getting seed money, printing business cards and renting office space. None of those are as important as your plan for attracting customers.
How do you find inspiration on your darkest days?
In the short term, I find that exercise – whether a walk, bike ride or swim – usually boosts my mood and gives me a more positive perspective. But I'm also old enough to know that not every day is going to be wonderful. When I have a down day, I remind myself that I'll get through it, just as I have in the past. While I may not see an obvious solution, I know that I will eventually find a way to make things work out.
A friend also recently reminded me that my worst day was probably still a lot better than many other people's best days. That statement gave me pause, and I had to agree that it was probably right.
What is your go to song to get motivated on tough days?
I don't have a specific song that gets me going, and I don't often listen to music while working. But my favorite artists are the Beatles and Billy Joel.
Who is your most important role model?
My father was my role model. He was a lifelong entrepreneur who was always thinking of new business ideas. He was constantly reading and learning. He worked hard right up until the day he passed – exactly as he'd planned – but loved every minute of it.
I've definitely inherited his workaholic tendencies, but my husband and kids do a good job of reminding me to balance my time. ◼
LinkedIn: @SusanGreene
Check out our Advice + Tips for entrepreneurs starting-up
Watch our latest videos
Subscribe to our podcast