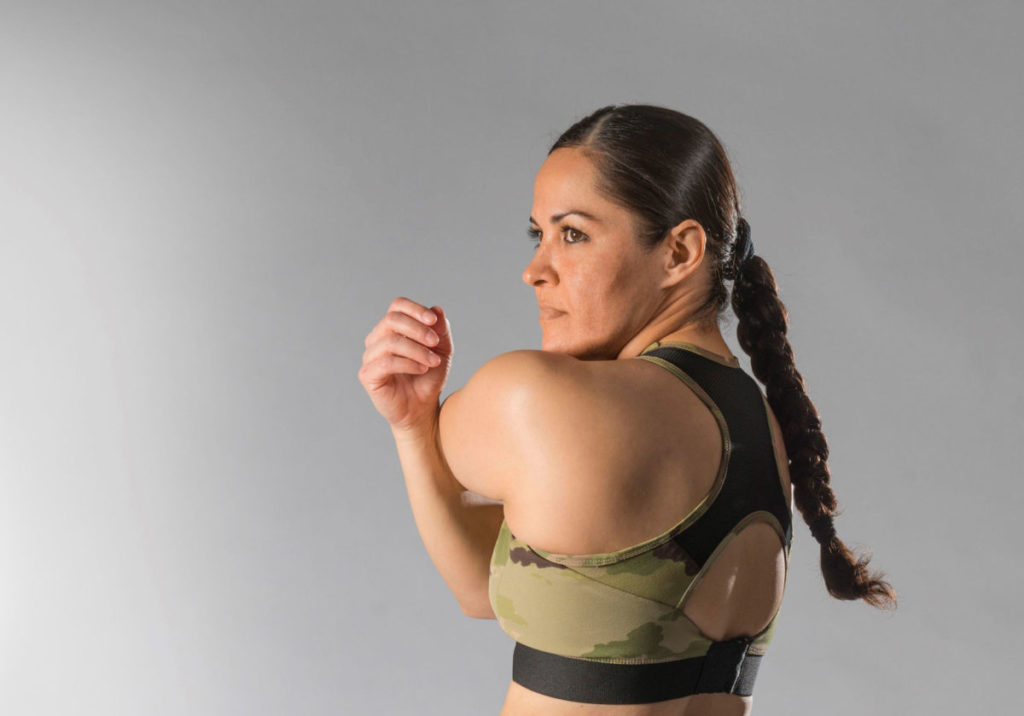 A new line of tactical bras from the U.S. Army is a win for women in combat.
Four prototypes of the Army Tactical Brasserie (ATB) are currently in the works, according to The Army Times. If approved, they will be the first specially designed uniform bras for female soldiers in the history of the U.S. Army – a long time coming.
"The overall goal is to produce garments that not only protect the user, but reduce the cognitive burden on the female soldier caused by discomfort and ill fit," Ashley Cuson, a clothing designer who worked on the prototypes, told Army AL&T Magazine. 
The prototypes are flame-retardant and offer different features for varying body types, including a choice between a pullover-style bra and one that has a front-zipper close.
The options are a far cry from what Sarah Hoyt had at her disposal when she arrived in South Carolina for basic training in 2002, she told The Washington Post. 
"If racerbacks were uncomfortable for you, too bad," Hoyt said, noting that the single reception station she had access to sold one style of one bra band. "If you needed more support, too bad. If the store was out of your size, too bad." 
For women who make up about 15% of the Army's population, the new uniform-bra options are a relief, though long overdue. 
"We are very grateful that the Army is moving in this direction and being more accommodating towards its female soldiers, who bring so much to the fight," Madelynn Conner, an intelligence officer stationed in Italy, told The Post.
While a step in the right direction, Hoyt said she still has reservations about the military's limited options. "To attempt to shoehorn women's body parts into such rigid size categories is planning to fail," she said.
A survey that asked hundreds of female soldiers across departments in the Army about what they might look for in a uniform bra guided the design of the prototypes, David Accetta, a spokesperson at the U.S. Army Combat Capabilities Development Command Soldier Center, told CNN. 
The ATB prototypes will be presented to the Army Uniform Board in the fall and, if approved, issued to every incoming female recruit.