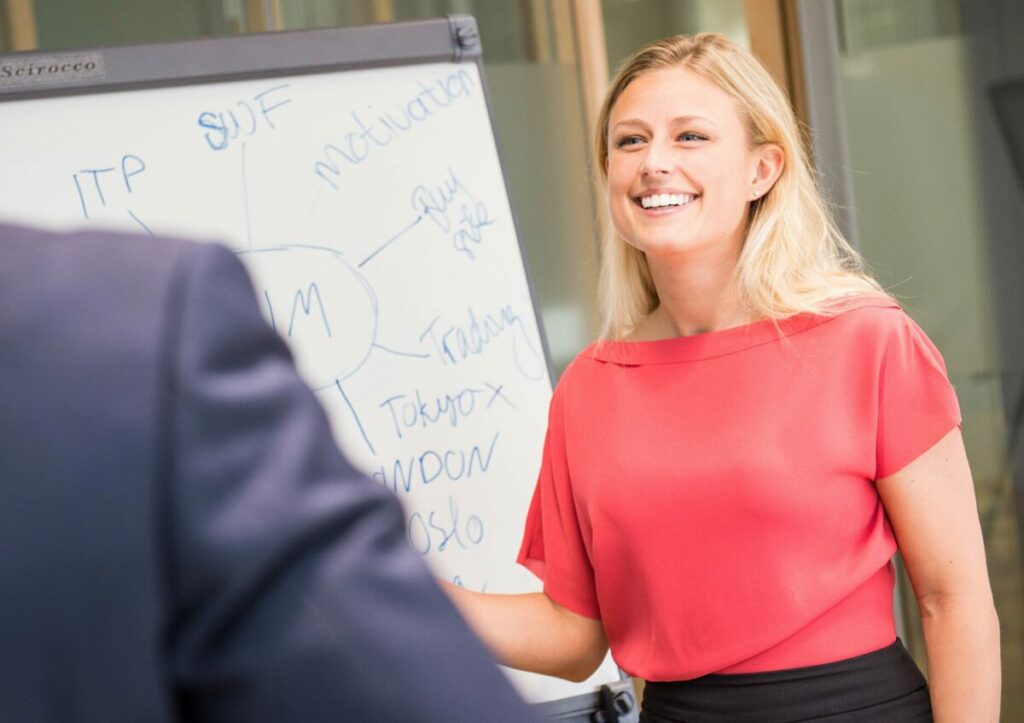 Norway's sovereign wealth fund issued a mandate to the companies it funds: Ensure better representation in C-suites for women, or lose support.
The $1.4 trillion fund, considered the world's leading investor in publicly traded companies, says it wants to see at least 30% women on executive boards. It would likely be in the best interest of those companies, as numerous studies have indicated that diversity improves decision-making and corporate cultures. The fund also took aim at excessive CEO pay in its statement.
The announcement by Norges Bank Investment Management, which manages revenue from Norway's substantial oil and gas resources, could make a big difference as the fund holds stakes in roughly 9,200 companies worldwide. The majority of the businesses the fund has invested in are located in the U.S., Europe and Japan. They include tech giant Apple, and beverage companies Coca-Cola and PepsiCo.
But no matter how big a company may be, the fund intends to stick to its edict. "This year we said [to those companies] that 'if you don't have even one woman on the board, we will vote against you'. We will step that up next year," Carine Smith Ihenacho, the fund's chief governance and compliance officer, told Reuters.
It's a tide that needs to turn. In the U.S., for example, women do presently hold a record number of executive positions – but that's a relative accomplishment. Only 28% of board seats at publicly traded companies are occupied by women presently. Worse, the data indicate that progress is slowing, when observed year-to-year.
McKinsey's 2022 Women in the Workplace report also sounded the alarm on the need for companies to better uplift – and retain – high-achieving women. "If companies don't take action, they risk losing not only their current women leaders but also the next generation of women leaders," the report reads. "Young women are even more ambitious and place a higher premium on working in an equitable, supportive, and inclusive workplace."
Researchers added, "They're watching senior women leave for better opportunities, and they're prepared to do the same."