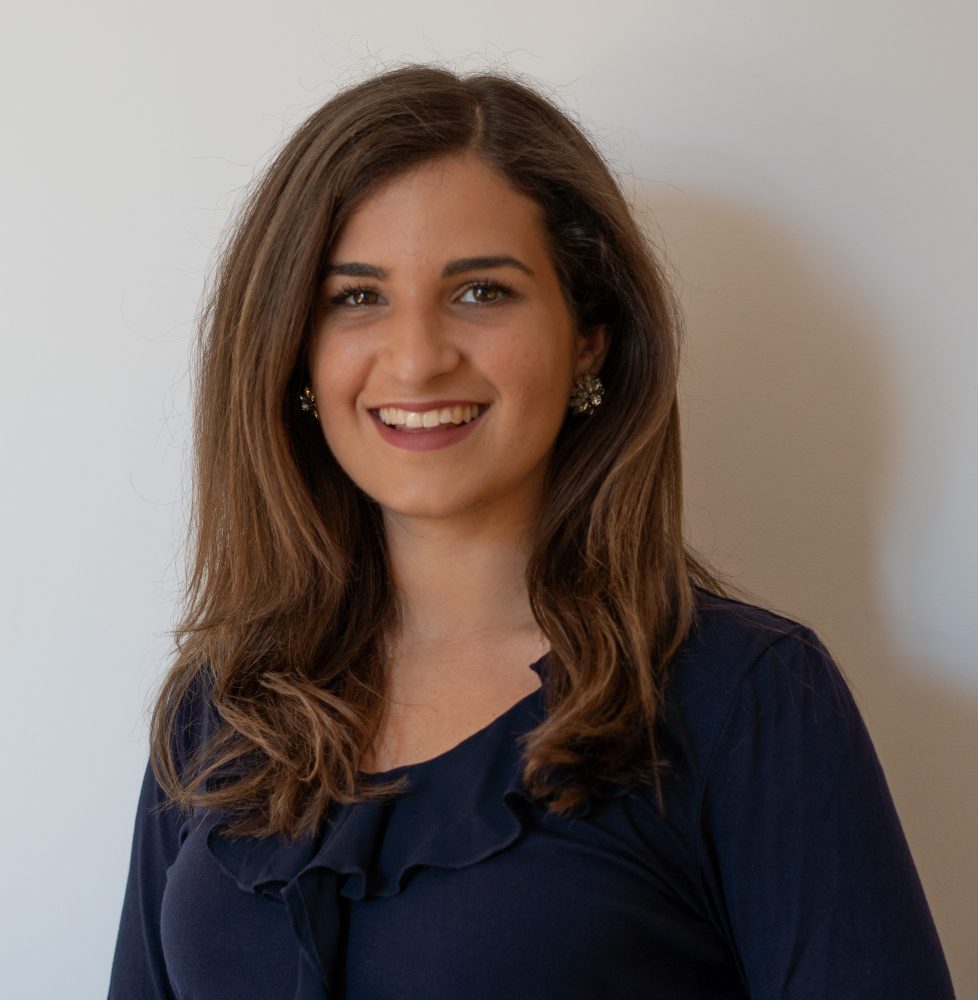 Eleni Polychroniadou knows that our natural environment and the man-made environment are intricately linked. While many buildings can claim to be 'green' or have a low carbon footprint based on their design and engineering, Polychroniadou wondered, who was fact checking these claims? That's where Sintali comes in; her company verifies the environmental impact of the built environment. To date Polychroniadou is proud of how much Sintali has achieved, from verifying over 215 buildings throughout her home country of Greece, to creating an organization that looks after its employees and helps combat climate change.
Polychroniadou's story, as told to The Story Exchange 1,000+ Stories Project:
What was your reason for starting your business?
I never anticipated starting a business, to be entirely honest. I have always been passionate about the environment and am very driven to help people while also using business as a force of good. I have a background in environmental policy and have worked in clean technology and the broader corporate sustainability space. Ever since I graduated college, I have been trying to find my place in the industry and figure out where to focus on. The climate crisis is huge, after all, so there were many avenues to pursue. I fell into the green building space when I was exposed to an incredibly exciting green building program called EDGE, which was developed by the World Bank to transform the built environment.
The thing about buildings is that they are everywhere. We take them for granted, but they are an integral part of our life. That means the potential for impact is immense. Think about how many buildings exist in your city. Now think about the entire country…now every country around the world – you get the picture. I started getting really excited about buildings when I realized the potential impact of greening buildings around the world. So when an opportunity came up to start a business in green buildings, I took it. I started Sintali with my co-founder, Tom Saunders, because we wanted to create an organization that was genuinely designed to do good, the kind of company that people want to work in and stay in until they retire. Our motto is do good and be good, because we want to do good in the world and also be good for the people that work in it.
How do you define success?
Success is many things to me. As a business owner, creating a sustainable business is important. That means financial returns have to be a core component of the definition of success because they give us the stability to keep paying our employees, and to invest back in the company so we can drive change and impact. But success is a lot more than just the bottom line of the company. To me, success is creating an organization that looks after its employees, provides opportunities for personal growth, and supports employees to be healthy and balanced. Success is also about impact. It's about increasing access to sustainable solutions, eliminating barriers to entry and making progress on the goal of greening every building on this planet.
Tell us about your biggest success to date
This is probably not the company's biggest success to date but it was very meaningful to me. We recently finished certifying 215 buildings throughout all of Greece for our client, Lidl Greece. As a Greek who has lived abroad for the majority of my life, this project was very close to home and genuinely a shining moment for me. For context, up until October 2020, there were 47 certified buildings in the country. Now there are at least 262! To be able to complete a project at such a large scale in my home country was incredible rewarding and something I am very proud of.
What is your top challenge and how have you addressed it?
One of our biggest challenges is market awareness. EDGE is a new green building certification scheme, as it was launched in 2015. As a global green building program, we have the challenge of identifying the best way to bring it to market in every country around the world and to help educate stakeholders across the value chain of how it works, why it's valuable and how it can help them green their buildings. To help us break into new markets, we partner with organizations around the world to better connect in local markets and help accelerate the speed of education.
Have you experienced any significant personal situations that have affected your business decisions?
I have experienced depression while running a business, which was incredibly challenging. Particularly as a small team, you feel the impact of having one person unable to perform at 100% immediately.
What is your biggest tip for other startup entrepreneurs?
Find a good business partner. I don't think I would be able to do what I do without Tom next to me. We have very complimentary skillsets, which is helpful because I don't think it's possible for one person to do everything effectively. Collaborating and being able to share the stress (and success) of running a business makes the entire process much more enjoyable!
How do you find inspiration on your darkest days?
I remember why I do what I do. It's very easy to get caught up in the day to day of running a business and forget the ultimate reason I am here: to help solve climate change. When I get frustrated or have a dark day, I take a moment and remember what I am fighting for. And then the frustrations fade away and the incessant drive to do something about climate change kicks in.
Who is your most important role model?
My biggest role model is Sir David King, a leading scientist and a fervent spokesperson for addressing the climate crisis over the last few decades. His dedication to the cause and commitment to finding solutions never ceases to amaze and inspire me.
Check out our Advice + Tips for entrepreneurs starting-up
Watch our latest videos
Subscribe to our podcast