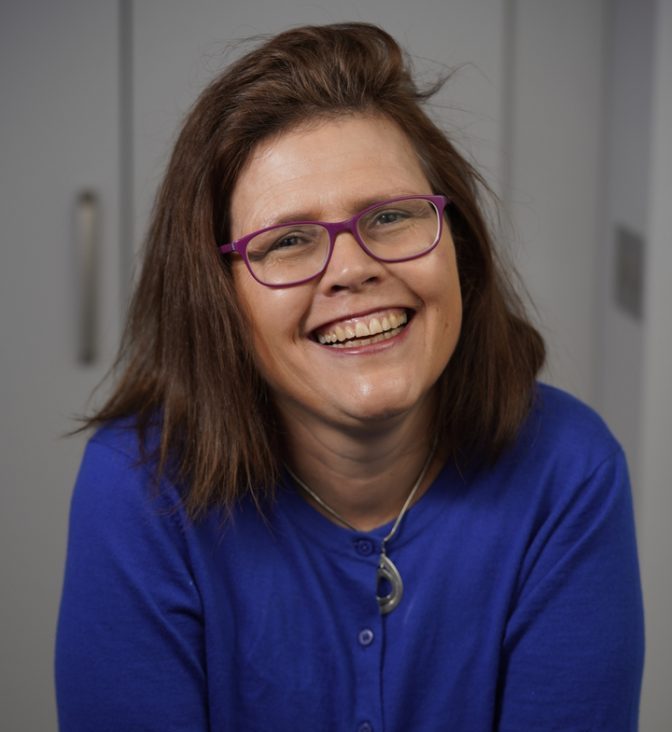 For Hilary Thomson everything changed when she was diagnosed with breast cancer. At one point during her treatment she made a promise to herself that she was going to start her own business and do something meaningful with her life. The London, England-based entrepreneur made that dream a reality and today she runs her own businesses as a success strategist and mindset coach. Thompson feels fulfilled knowing her work helps others be the best version of themselves while she continues to navigate the ins and outs of social media marketing as a self described, 'introvert.'
Thomson's story, as told to The Story Exchange 1,000+ Stories Project:
I was diagnosed with aggressive breast cancer at the age of 42 and had a grueling 8 months of treatment which resulted in me losing my hair and having a mastectomy. When the treatment started to make my hair fall out in the shower and on my pillow I decided to get my head shaved. I sat in the barber's chair one cold, wet and dark Friday evening after all the customers had gone home, the blinds were drawn and the door locked and I turned away from the mirror. While my head was shaved I vowed I would set up a business I loved one day and make a difference to people's lives. This time is now.
My definition of success is helping people unlock their potential that has often been buried through years of conditioning. As with so many women, I felt like I was sleepwalking through life after I had children and when I went through breast cancer. I had never evaluated what I really wanted to do. I was going from paycheck to paycheck. I paid the bills but at the back of my mind I always thought there had to be more to my life. Success for me means having a purpose in life, doing something that lights you up, having the grit and determination to step out of your comfort zone and make things happen and stand up for what you believe in to change lives.
[Related: This Lawyer is Making It Her Mission to Guide, Support and Mentor Future Black Lawyers]
My biggest personal success has been leaving my 9-5 and starting out on my own. I have pushed myself so far out of my comfort zone I don't even recognize myself. I used to hate being on zoom, I now use zoom with all my clients. I used to hate having my photo taken but I rewired my neural pathways by taking pictures of myself so often my brain thought it was normal! My client's success includes setting up businesses they love, with my help getting out of their own way and making things happen in their businesses, working with women whose confidence is so low they are terrified of interviews and having clients nail their interview afterwards. Helping clients believe in themselves and rewrite their stories fills me with joy.
Sales and marketing. I am an introvert and find social media draining but I know I need to have an audience in order to serve people. If people can't see you they can't buy from you. I am taking steps to get visible and by using the techniques I use with my clients to run a successful online business where I am determined to make an impact and help people. I now have a podcast and a free Facebook Group called Fearless and Fabulous Entrepreneurs where we talk about marketing, mindset, money, sales, and everything in between.
[Related: 5 Social Media Trends Online Businesses Should Keep Handy for 2021]
There are so many fabulous women I look up to, Oprah Winfrey, Michelle Obama, Tara Mohr, Kamala Harris but more importantly I love seeing ordinary women doing extraordinary things.
Check out our Advice + Tips for entrepreneurs starting-up
Watch our latest videos
Subscribe to our podcast