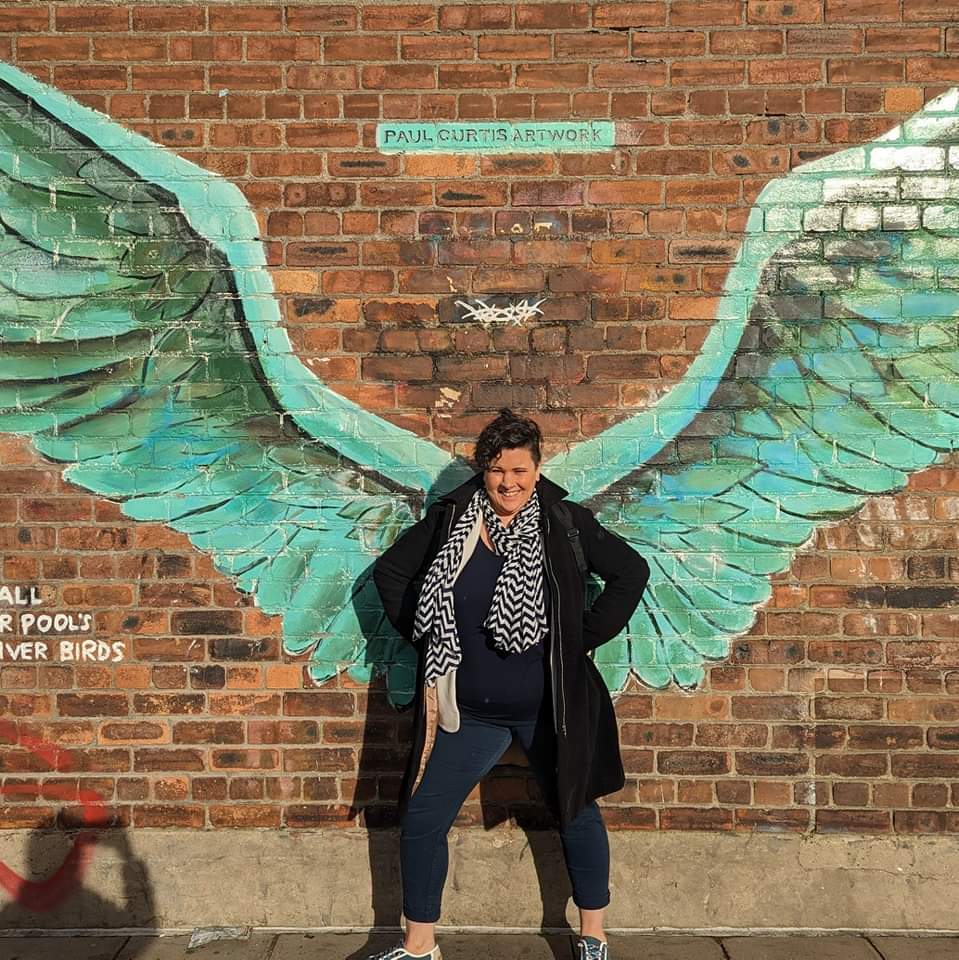 Lisa Jones has dealt with extreme stress and anxiety since childhood, following the lengthy illness, then traumatic loss, of her brother to a fatal genetic disorder. She also lives with Fibromyalgia. As a result, the Lancashire, England native has undergone various treatments and therapies to deal with residual panic attacks and PTSD over the years. Eventually, she began to feel a sense of control over her mental health, after years of struggling. Now, Jones is sharing everything she learned with individuals, schools and businesses through her company, The Lisa Jones Approach, which offers accredited mental health training packages.
Here's our lightly edited Q&A, from The Story Exchange 1,000+ Stories Project.
How is your business different from others in your industry?
The main difference is me. I am a very light-hearted person, and I believe that information about mental health shouldn't be delivered in a scary or intense way. I poke fun at myself for some of the things that I have done, and people really relate to that. It's the candid conversations and admissions that assure people that I actually do understand what they are going through. I also go for the more unorthodox coping mechanisms – ones I have used in my professional life, as well as ones I use when I'm just trying to do my weekly shop. After all, you can't really stop a board meeting to ask for 5 minutes of meditation time!
Tell us about your biggest success so far.
Knowing that I have been able to help so many people. I have had people tell me they have finally been able to sleep after working with me, that they no longer feel suicidal or that they have control over their mental health at last.
There was also being nominated for a Positive Impact Award by the accrediting body of my training course. It was like having all of my hard work and pain from the last 30 years validated. In the past, I hadn't always made the best decisions during my struggles with mental health. I accept them now, as I know I was doing what was right for me to survive in that moment. But being recognized in this way has made me feel like I am finally on the right path. 
What is your top challenge and how have you addressed it?
I put a lot of personal information into this course, which requires me to be very vulnerable with the participants, and very candid about my own experiences. I didn't want people to judge me for my mental health struggles – and the fear of rejection was a real worry. I got over this by just putting myself out there and going for it.
Have you experienced any significant personal situations that have affected your business decisions?
Others who have struggled with their mental health know that sometimes, you wonder whether you are doing as well as you think you are. This plays in the back of my mind a lot. But the great thing about this work is that it's made me even more self aware. I can identify when I need a break, and I know when I can push through. I just take the time to rest and jump back to it when I'm ready. It's taken a lot of the stress away.
What is your biggest tip for other startup entrepreneurs?
You've taken the plunge and you're going for it. Now, you need to show up for you. That doesn't mean working every single hour of every day. Some days, showing up for you may mean a rest day. Some days, it might mean a huge pizza and a glass of wine. Showing up doesn't just mean hard work – it means balance as well.
How do you find inspiration on your darkest days?
It depends. Sometimes, I read through positive reviews and messages I've received. Other days, I call a couple of friends and have a chat with them. Sometimes I will sign up for a networking event to get talking to other people and find that helps the spark come back. Other times, it's a packet of crisps and a chocolate bar, accompanied by some very loud music. We just have to do what's right for us at that moment. Don't overthink it, or judge yourself for what your brain and body needs and wants.
What is your go to song to get motivated on tough days?
"Break my Stride" by Matthew Wilder. And I sing it loud!
Who is your most important role model?
Professor and author Brené Brown has been a real influence in convincing me to be more vulnerable, and I am forever grateful for that. But I try to be my own role model now. ◼
Instagram: @thecalmcharm
Facebook: @thecalmcharm
Twitter: @thecalmcharm
TikTok: @thecalmcharm
Check out our Advice + Tips for entrepreneurs starting-up
Watch our latest videos
Subscribe to our podcast