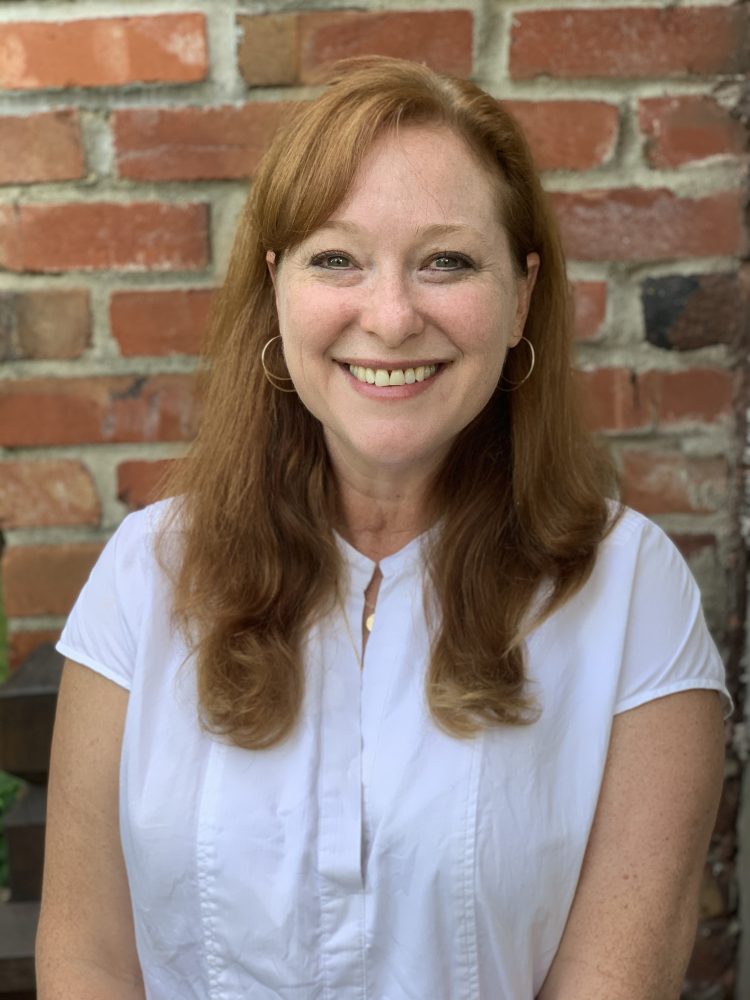 Having survived four different kinds of cancer over the last decade, Liz Benditt knows a thing or two about what patients undergoing cancer treatment actually want and need. When friends and family would give her gifts while she was in treatment, she found they were lovely gestures, but generally useless for her situation. That's when the Leawood, Kansas-based entrepreneur had the idea to create The Balm Box. They're gift bundles that are specially designed to meet the needs of cancer patients – filled with teas, oils, ice packs and wire free bras – so loved ones can show their support while patients can receive items they actually need.
Benditt's story, as told to The Story Exchange 1,000+ Stories Project:
I have had cancer 4 times in the last 10 years. The first diagnosis came when my kids were 1 and 3, the most recent when they were 10 and 13. Therefore, I know a thing or two about what it is like to be a working mom and patient, undergo painful surgeries and treatments, and receive a lot of well-meaning but useless gifts. I was especially miserable in 2017 while undergoing radiation treatment for breast cancer. I needed functional tools – like ice packs and lotions – not pink t-shirts and tote bags. I wondered: where is the website featuring soothing supplies and gifts?
It didn't exist.
In March 2020, I took the plunge from FT employee to entrepreneur and started developing The Balm Box. We surveyed over 500 patients and gift buyers as part of our business development efforts. The research fully supported my experience – there is a huge disconnect between cancer patients and gift buyers. TheBalmBox.com launched in Fall 2020, and already has caught the attention of NBC, USA Today, and Authority Magazine. 
[Related: This Biotech Entrepreneur Wants to Build the 'Kickstarter for Cancer']
It is incredibly satisfying when I get feedback from gift buyers and patients about how The Balm Box gave them hope and joy. The gift notes inserted in most packages are heart wrenching and regularly take my breath away. I feel confident I am on a mission to make life just a little better for cancer patients and their friends and family who feel so helpless when faced with how to support their loved ones.
At the same time, we tell our daughters that they can have it all – a fulfilling career, family, health, and wealth. But in my experience, balancing the needs of my family with the needs of a growing business is very hard and very complicated. Inevitably, there are tradeoffs. There are days when the kids take priority, days when the business consumes my attention, and (far fewer) days when I rest and recharge.
Success, for me, would be to find that oh-so-elusive balance, between running a successful business that genuinely provides helpful and healing solutions while concurrently taking care of myself and my family.  
I was thrilled, honored, and humbled to be named a #WomanOfAction by our local Susan B. Komen Breast Cancer Foundation during October's Breast Cancer Awareness Month. I have enormous respect for the organization, and of course I have run the annual 5K for the past 10 years – but being featured by the organization as a leader in Breast Cancer Action was genuinely amazing, and something for which I'll always be so proud! 
I continue to learn that advertising a product for cancer patients can be construed by some media companies as non-HIPPA compliant. It is the reason it was so difficult for me – as a cancer patient myself – to find functional non-prescription products while undergoing treatments. Learning how to navigate this category as a supplier in a HIPPA-compliant way, while being respectful of patient privacy is a new challenge to learn and overcome.
I am currently exploring a variety of wholesale sales and partnership co-marketing opportunities that will help me reach cancer patients outside of traditional advertising.  
[Related: After a Battle With Cancer, She Vowed She Would Do Something Meaningful With Her Life]
My grandmother is my most important role model. As a Polish Jew during WWII, she survived the horrors of the holocaust. She escaped and eventually made her way to the U.S.A in the 1950's. Despite her traumatic background, she was filled with joy and happiness – grateful for her new beginning and American family. Her example reminds me to see the good in life/people/situations, and not dwell on the question of WHY ME despite my multiple bouts with cancer.
Check out our Advice + Tips for entrepreneurs starting-up
Watch our latest videos
Subscribe to our podcast