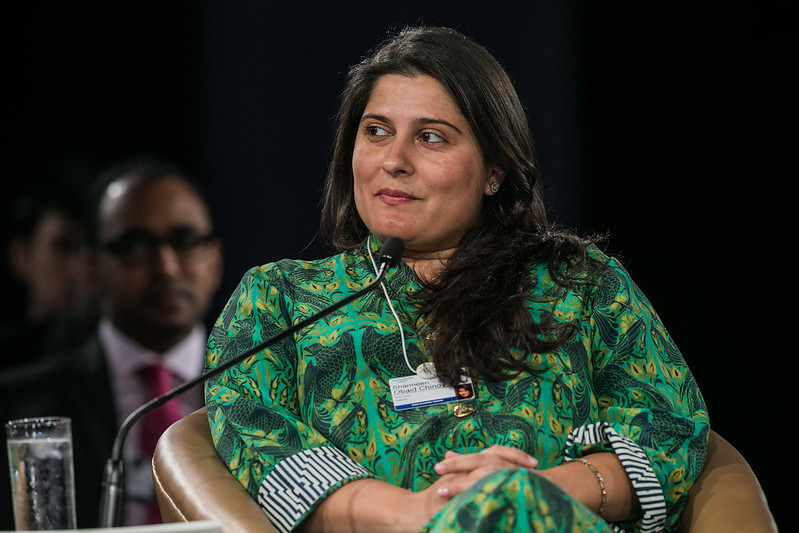 Better representation for women in film is making its way through the galaxy.
Over the weekend, news broke that journalist and documentary filmmaker Sharmeen Obaid-Chinoy will direct a new film in the beloved "Star Wars" franchise. In the process, she will become both the first woman and the first person of color to ever direct a movie within that cinematic universe.
This installment will be set 15 years after the last events of the "Skywalker Saga," the trilogy of trilogies that concluded with the 2019 film, "The Rise of Skywalker." It will "tell the story of rebuilding the New Jedi Order and the powers that rise to tear it down," according to a press release. Beloved character Rey, played by actress Daisy Ridley, will play a leading role.
Not much else is known yet about the film, including its release date. But that's not stopping fans, or Obaid-Chinoy herself, from getting excited. She recently shared the news via Instagram, exclaiming: "I have always been attracted to the hero's journey – and the world definitely needs more heroes!"
Obaid-Chinoy continued, "The blueprints of the heroes we see on screen are rooted in reality. I've spent my life meeting real life heroes, who have overcome the most oppressive empires and battled impossible odds. And that to me is the heart of Star Wars."
A journalist and activist, Obaid-Chinoy has long used film as a medium for shining a light on tragedies such as acid attacks and honor killings of women in Pakistan. She also co-directed "Ms. Marvel," a Disney+ miniseries about a Pakistani teenager and Avengers fan who develops superpowers of her own.
The Pakistani-Canadian has won two Oscars and seven Emmys for her work in the past, among other awards and recognitions.
At the announcement, which took place at Star Wars Celebration Europe 2023 in London, Lucasfilm president Kathleen Kennedy expressed her own excitement regarding Obaid-Chinoy's project, and two others planned for the ever-expanding "Star Wars" franchise.
As she told the audience during the event, "We're thrilled to be working with some of the best and most passionate filmmakers on projects that will span the past, the present and the future."