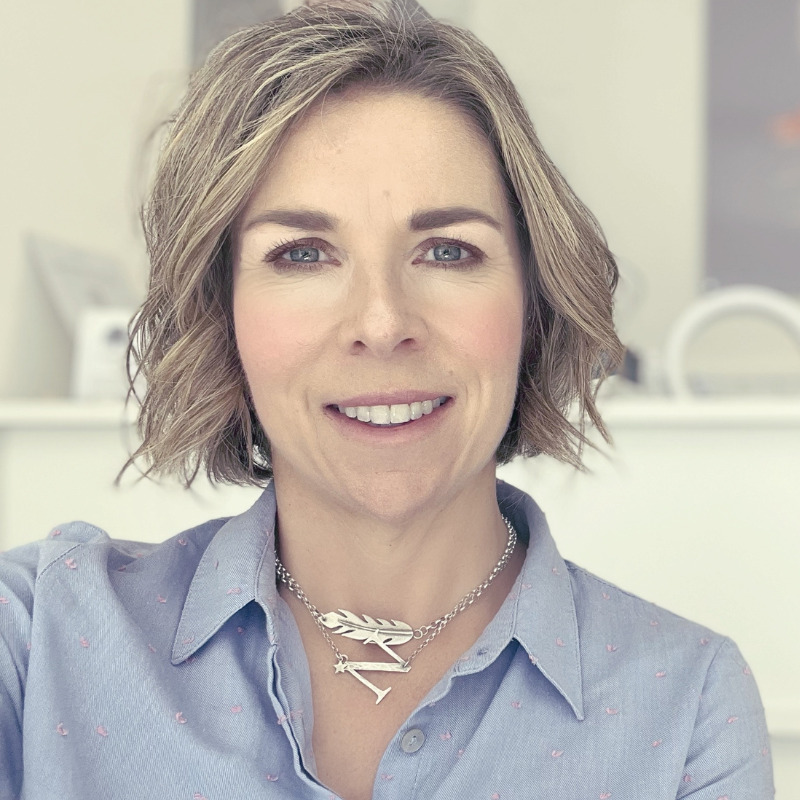 Nikki Butler was diagnosed as having autism and attention deficit hyperactivity disorder in her mid-forties – a diagnosis she describes as "life-changing." All of a sudden, she felt like the struggles and challenges she'd experienced throughout her life – and the feelings of isolation and confusion – made sense. Though Butler was already a successful entrepreneur, running an award-winning skincare clinic in the United Kingdom, a sense of panic set in – she worried she had been diagnosed too late in life. Butler knew she needed support and guidance to re-align her life in a way that made sense for her. When she couldn't find those services for herself, she decided to launch a business to provide them for other women instead. Today, through The Autistic Joyologist, Butler provides coaching and support services for other female entrepreneurs who have been diagnosed as autistic and having ADHD, helping them challenge outdated stereotypes and create lives that meet their own definitions of success. 
Here's our lightly edited Q&A, from The Story Exchange 1,000+ Stories Project.
How is your business different from others in your industry?
I focus on connecting and aligning women's core values with their dreams and goals. My signature coaching model identifies what's important to an individual, and then assesses their lives and implements changes they need to make and boundaries they need to create. I teach my clients how to advocate for themselves, and show up as the truest version of themselves.
Each and every autistic and ADHD person is unique. No two people have the same experiences or traits. How our autism and ADHD affects our lives will differ for all of us, with many external factors and life experiences playing a role in this. I'm committed to helping all of these women create lives that feel joyful.
Tell us about your biggest success so far.
Being interviewed by a national newspaper, where they mentionedThe Autistic Joyologist. This interview was supposed to focus on the fact I'd left the corporate world behind and set up my own multi-award-winning clinic – and to provide entrepreneurial tips to others considering the same move. However, when I was interviewed, the journalist was really interested in The Autistic Joyologist, and wrote about my new venture instead.
What is your top challenge and how have you addressed it?
Outdated societal perceptions of what autism and ADHD "look" like, especially in women. I have had others reject my diagnosis with comments like, "You don't look autistic," or, "You don't seem like you have ADHD." There is a fundamental problem with these stereotypes, and I believe they are dangerous.
Society is so driven by checking boxes, that it is difficult to change the narrative and get people to think differently. Especially in a world that is so noisy, it's easier for people to stick to what they believe to be true, rather than open their minds.
Have you experienced any significant personal situations that have affected your business decisions?
I had major spinal surgery in 2022 that left me with permanent nerve damage in my spine. I stepped back from working long hours at my clinic as a result. Working part-time in the clinic has enabled me to focus on aligning my life to better support my autism and ADHD, so I can be the best version of myself. Creating a business that allows me to work without constantly being in acute pain has been a real gift.
My autism and ADHD diagnosis also showed me where I was living a life that was not aligned with harmony and calm. I adapted my life accordingly. When I was creating The Autistic Joyologist, I made sure to do so in a way that utilizes my strengths, whilst still honoring my needs. It has helped to significantly reduce the anxiety and panic attacks that I used to experience.
What is your biggest tip for other startup entrepreneurs?
Think about what you want your life to look like. If spending time with your family or having freedom to travel is important to you, then make sure you're not setting up a business that will require you to work long hours and weekends – with no time for holidays! I like to have a vision board that touches upon all areas of my life on it, so I can make sure I'm making the right decisions.
My other tip is to get help, even before you feel you can afford it. Having someone to assist with administration, for example, will free up your time to focus on what's really important, and help you to drive the business in the right direction.
How do you find inspiration on your darkest days?
By having a mission and vision! On days that feel tough and challenging, I remember that I am doing this for younger generations of autistic and ADHD women. The thought of them not being bound by outdated stereotypes – of them being free to fly, thrive and shine – literally makes my heart burst.
What is your go-to song to get motivated on tough days?
"Firework" by Katy Perry, which I was listening to as I wrote this!
Who is your most important role model?
I don't have one, in truth, although I do admire any woman that shows up authentically and unapologetically in their lives – with actress Dame Helen Mirren topping that list! ◼
Instagram: @theautisticjoyologist
Check out our Advice + Tips for entrepreneurs starting-up
Watch our latest videos
Subscribe to our podcast