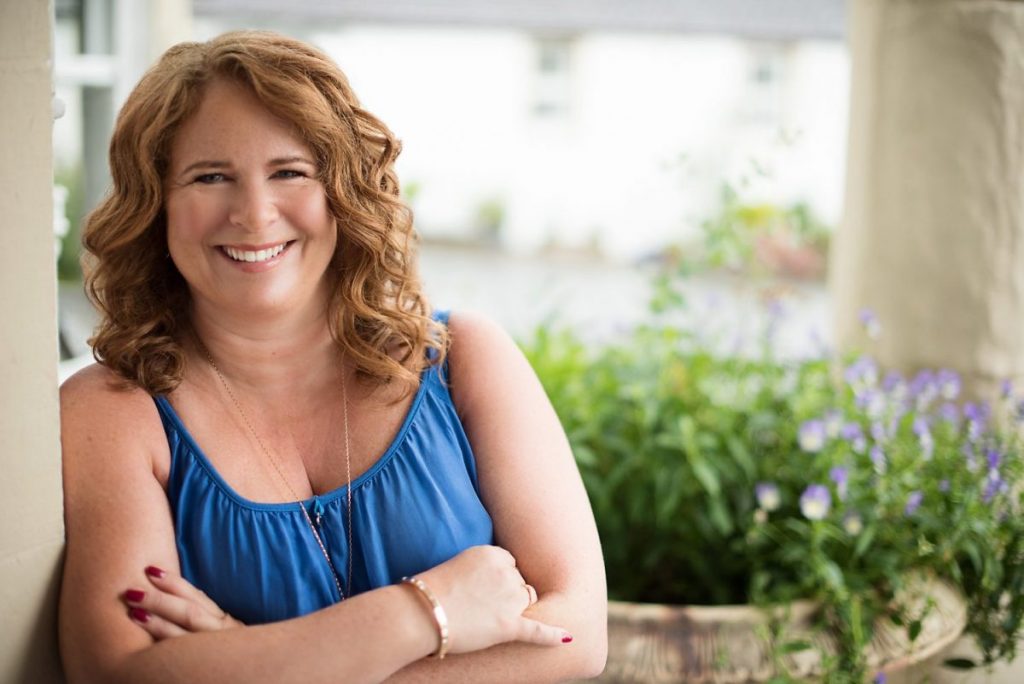 Sarah Woodward has always enjoyed working closely with people, coaching them and helping with personal development. She spent years working for major corporate companies like Sony, but when she left that role she decided to go all in and get certified as a Personal and Business coach. When a close friend of hers was going through a divorce, a painful event she had also experienced, she realized how few resources were out there for women struggling in the aftermath of divorce. Today the Maidenhead, United Kingdom- based coach is helping women rediscover themselves and what makes them happy in the wake of divorce.
Woodward's story, as told to The Story Exchange 1,000+ Stories Project:
I am a breakup and divorce coach for women, helping them to rediscover themselves as individuals and rise up after the turmoil of their breakup so that they can move on with their lives and embrace their future, in a way that excites them.
It is my mission to empower women to believe that even though that future may be different from what they originally imagined, it can still be amazing. I help my clients move on with their lives, let go of the past, and find happiness again – because I was once that person broken by divorce, wasting years devastated, in therapy, with chronic depression, grieving and feeling truly lost. I was brought up as a Catholic and met my husband at university when I was 19. I believed in the fairytale of marriage and my world was shattered when it all came crashing down around me.
But when I found my passion, coaching, I beat my chronic depression and fell in love with life again. During my career at global brands such as Sony, I had always loved coaching and developing my teams so when I left, I decided to qualify as a Personal and Business coach. When a friend divorced several years ago, I realized that there was still very little support for women going through this traumatic life changing event. I realized I could use my training and experience to help them to move on with their lives and leave behind the heartbreak to find happiness again.
[Related: These Woman-Owned Real Estate Firms Were Forced to Get Creative. One Is Anticipating Plenty of Divorces]
My definition of success is achieving financial independence so that I have the freedom to choose how I want to spend my life. I love to travel and I have set up my business so that I can do it from anywhere. I can still help my clients to let go of their heartbreak and find the happiness that they deserve from anywhere in the world.
My biggest success to date is being awarded the Most Influential Woman in Divorce Coaching 2020 by the Influential Businesswomen Awards. However, sales and marketing are completely outside my comfort zone and before starting my own business I had no skills in these areas. I had always hated the idea of selling to anyone and would be mortified if I came across as a pushy salesperson. Through training and coaching I have come to realize that selling is just about forming relationships with people and providing a solution to their problem. This has helped me to change my mindset and allows me to sell with integrity.
[Related: A Few of Our Favorite Female Founders Share Their Business Advice for 2021]
For where I am at the moment, starting a new business, my most important role model is Sara Davison who is known as The Divorce Coach. She has led Divorce Coaching in the UK, which is still relatively new here and set up an Accreditation scheme for divorce coaches where her mission is to train people as outstanding coaches.
Check out our Advice + Tips for entrepreneurs starting-up
Watch our latest videos
Subscribe to our podcast