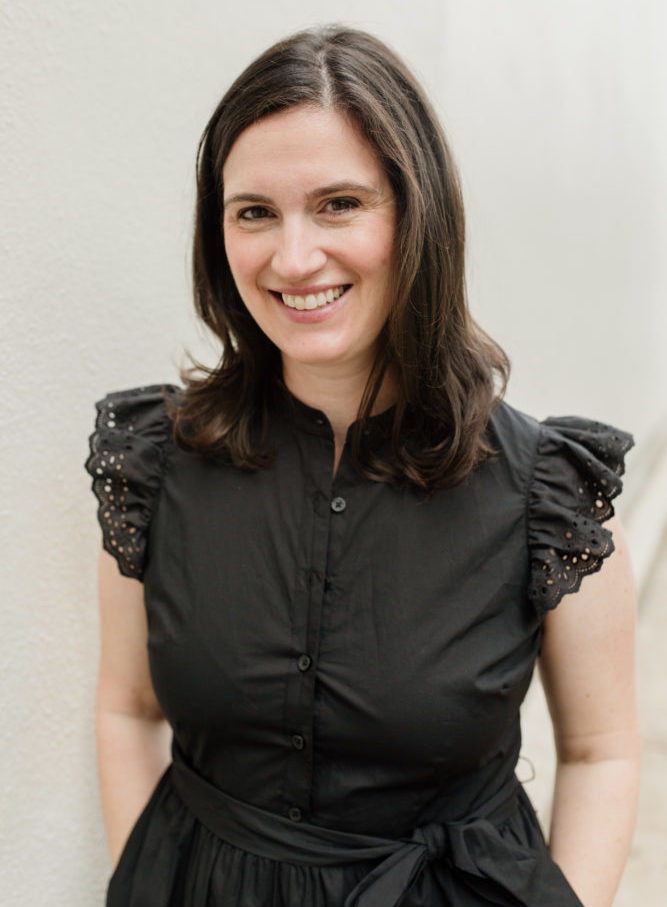 When Serena Houlihan's stepmother-in-law was diagnosed with cancer, she wanted to send her a care package that catered to her needs while undergoing treatment. Houlihan was familiar with this challenging journey after witnessing her own mother's battle with cancer, and knew exactly the types of products she wanted to include in her box. But she couldn't find what she needed – and instantly recognized a gap in the marketplace. Still, it took a layoff from her corporate job and the birth of her twins before Le Wren Care came to fruition. Today, the Houston-based CEO and mother of three relishes her ability to control her own schedule while building the business of her dreams.
Here's our lightly edited Q&A, from The Story Exchange 1,000+ Stories Project.
How is your business different from others in your industry?
Unlike many other gifting companies, which focus on celebratory moments, we focus on the challenging times. We believe that people want to show their loved ones care and support amid struggles, but are often unsure of the "right thing" to do. We want to take away any hesitation or uncertainty, by being a go-to resource for tricky moments.
Because of our own families' battles with cancer, postpartum struggles and loss, we are uniquely experienced to advise on gifting during these situations. And because of my 20-year background in retail and merchandising, I'm uniquely skilled at curating beautiful combinations of tokens to suit those scenarios.
Tell us about your biggest success so far.
I am constantly heartened by our customers' responses to our gift boxes, and to our customer service. It is exactly what we had hoped for when we launched.
What is your top challenge and how have you addressed it?
Increasing brand awareness – and doing so in a way that meshes with our mission, while also working with our bootstrap budget. In the last two years, we've worked with a variety of different marketing partners, but we're still trying to find the right one.
Have you experienced any significant personal situations that have affected your business decisions?
I left the corporate world around the time my twin boys were about to be born when the company I had been working for went out of business. I honestly didn't know if we'd be able to make it work, especially with a 2-year-old already in the house.
But soon after the boys were born, I started dreaming about starting my own company, and the concept for Le Wren began to crystalize. Now we have three kids under 6 and I have the flexibility – if not always the energy – to be more present for them physically than I ever could have been in my old life as an executive. The challenge of course is to create mental and physical space for Le Wren to grow and thrive, a balance I am frankly still working through.
What is your biggest tip for other startup entrepreneurs?
Do not compare yourself to others. No good can come from it, in entrepreneurship or in life. If anything, use others' successes as inspiration – but don't let it dissuade you from your own journey.
How do you find inspiration on your darkest days?
I remember the customers we've positively impacted and their overwhelmingly kind words about what we do. I also always think of my mom and her telling me, "Rome wasn't built in a day."
What is your go to song to get motivated on tough days?
Most recently it's been "Trust Fall" by Pink. It helps me remember to believe in the process, and my intuition.
Who is your most important role model?
Without a doubt, my mother. I lost her in 2009 to Glioblastoma. But in the 26 years we had together, she instilled a deep work ethic in me, as well as a commitment to serving others. She was incredibly successful in her career, but always managed to keep her priorities straight: family, community and doing your best – every day. ◼
Instagram: @lewrencare
Facebook: @lewrencare
Pinterest: @lewrencarepackages
Check out our Advice + Tips for entrepreneurs starting-up
Watch our latest videos
Subscribe to our podcast